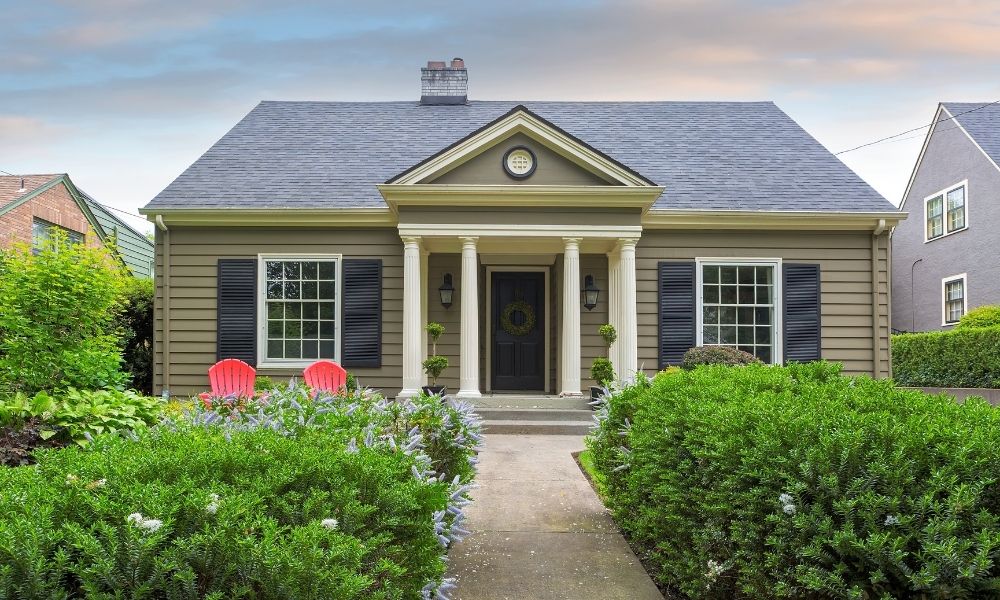 For most people, selling a house isn't easy. It requires multiple steps and help from multiple agencies to get your listing online. The best way to sell a house is to do it quickly; you'll make more money and avoid an awkward transition. Many homes stay on the market for years, but with the right knowledge, you can get your home on and off the market in a matter of months. Know the best ways to prepare your house for selling to ensure you sell quickly. Keep reading to find out how to get your home ready for a sale.
Depersonalize Your Home Inside and Out
You should remove personal items so that potential homebuyers have a better chance at seeing themselves in your space. People who walk through your home will be able to imagine themselves living there and see their own belongings in the home if you remove some of yours. Attempt to neutralize the space by removing family photos, collectables, souvenirs, and other personal items.
In addition to the inside of your home, you should also depersonalize the outside. Remove garden gnomes, signs for kids' sports teams, flags, and other personal decorations. Allow your beautiful landscaping to entice buyers to your home.
Make Repairs That Boost Curb Appeal
You want to sell your house quickly, and the best way is to make it look like a million bucks. Since you've already detached from it, start thinking of your house like a property you will flip. Take care of exterior maintenance before you take photos for your listing or invite people over for a showing. Check for cracks in your driveway that you will need to repair. Further, inspect the exterior of your house for cracks and dents in the siding. You may need to paint or replace sections that are faded. Additionally, check your roof and gutters to ensure they are doing their job and aren't falling off your house.
Pro Tip: Use a pressure washing service to remove debris from siding and shingles. You can use binoculars to inspect the top of your home to see if you need to clean it.
Improve Your Property Value
The next most important thing to selling a house is selling a structurally amazing house. You should fix electric and plumbing problems prior to putting your house on the market. Additionally, you should fix leaky faucets and make sure all appliances work properly. Homebuyers will expect everything they see in the listing to come with the house, and they will expect it to work. Check for water damage, especially in the basement because appraisers inspect every aspect of your home.
Pro Tip: If you make upgrades to your home—such as windows, roofing, or doors—choose energy-efficient options. Upgrades that save homeowners money will improve your property value.
Stage Your Home
To create the impression that your home is a fresh palette for homebuyers, you should stage the inside of your house. Staged homes sell the quickest. You don't need to spend a great deal of money buying new home décor, and you should not overdo your staging. In fact, less is more. Begin by removing furnishing that make your space look overcrowded. You can rent storage space if you don't have a new home to move your things to yet.
If you don't want to stage every room in your house, you should focus on the rooms people look at most, which typically include the rooms on the main floor. You should stage your rooms before you take photos for your listing. Further, consider that people will need space to move around when they visit, so pay attention to the flow of the furniture. The rooms that people tend to pay the most attention to include:
The kitchen or dining room, where you can keep a bowl of fresh fruit on the counter and leave simple center pieces on the dining table.
The living room, where you can put a vase of fresh flowers on the coffee table and place a throw blanket over the arm of the sofa.
The bathrooms, where you can display decorative soaps and fresh towels.
Declutter Every Room in Your Home
Homes that are big and spacious often attract more homebuyers. When selling your house, you want to declutter your space to make it appear bigger. If you advertise your house as a large property, you should make it appear as such.
When preparing to sell your house, consider a minimalist point of view when decluttering and remove half your items. You can find storage bins for your things or remove them from the home completely. Consider which items you want to keep and decide what you will donate. While staging and decluttering your home, you should minimize the number of items on your shelves, pick things up off the floor, and clear wall space.
Pro Tip: Declutter the yard by removing leaves, yard tools, toys, and other items that could make your lawn appear less appealing. A clean yard will help homebuyers see how their own lifestyle might fit into the space.
Focus on Your House's Façade
You want to make a good first impression, from the listing to the moment potential homebuyers arrive at your house. In addition to boosting general curb appeal, it is important to pay extra close attention to the entryway of your house because it is the first thing people see. Walk up to your door like you are a potential homebuyer and consider the impression you get. Your entryway if often the first thing people see in your listing, so you want it to be stunning. Ways to maintain the exterior of your house include:
Mowing the grass
Trimming bushes
Planting a flower bed
Applying fresh paint
Cleaning or replacing your welcome mat
Dusting cobwebs from lights and other fixtures
Check Your Listing
Whether you placed your listing online yourself or worked with an agent, you should check to make sure the listing details are correct. You want to ensure that the price, number of bedrooms and bathrooms, and all other details of your house are correct. Further, you want the listing to be accurate to attract homebuyers looking for the type of home you have for sale.
Pro Tip: People buy homes based on the size of their families. You want your listing to accurately state the square footage and number of rooms in your house.
The best ways to prepare your house for selling are to boost the curb appeal, stage the interior, and make simple repairs that new residents will appreciate. You should not leave the people who are buying your house with a hazard. Maintain exterior elements like the siding, windows, and roofing without hassle when you contact your local professionals. Hire a siding contractor in Portland, OR, to help you prepare your home to sell. Contact Sister Siding to request a free estimate.