Decking Services In The Portland Area
Looking for residential deck installation companies who service the Portland Metro Areas of Oregon? Sister Siding does.
Residential Deck Installation & Replacement
Updating or renovating your home might include installing a new deck. House decking, whether it's a deck replacement or new deck install, is best done at the same time as a siding installation. If you'd like to better protect your home, Sister Siding's house siding installers are ready to assist you with both.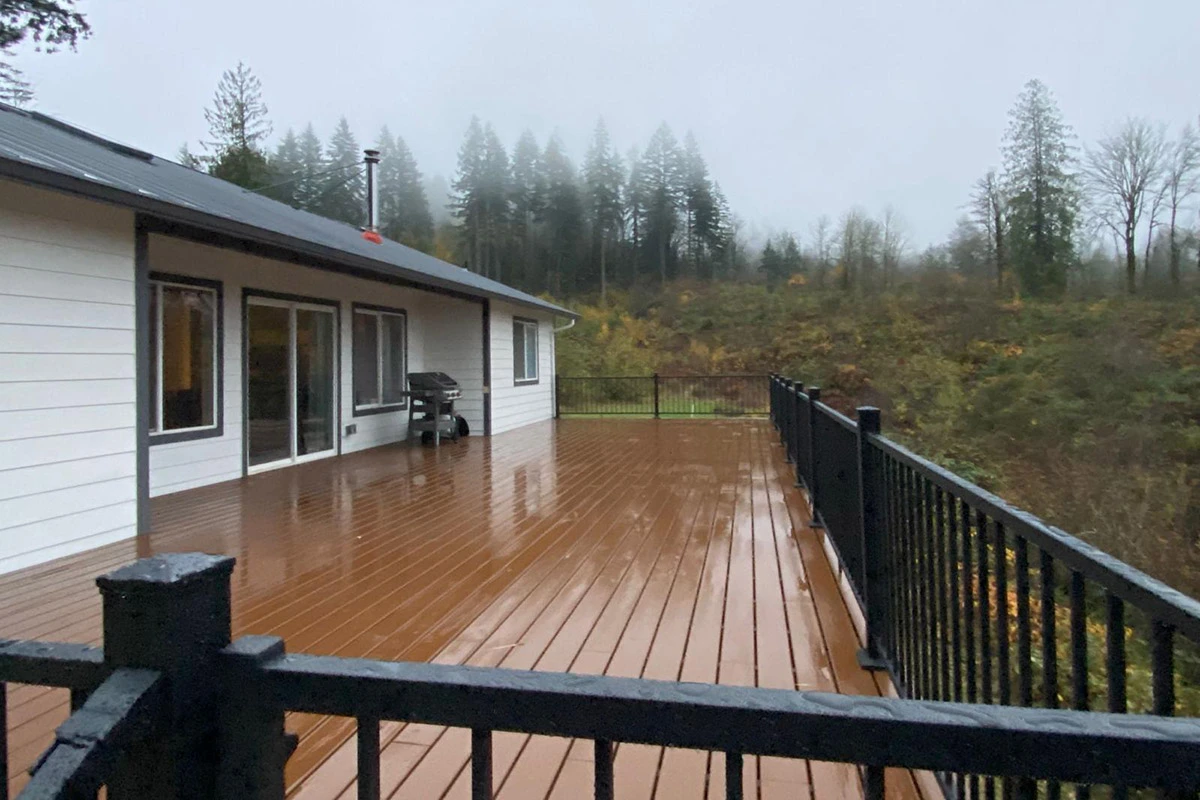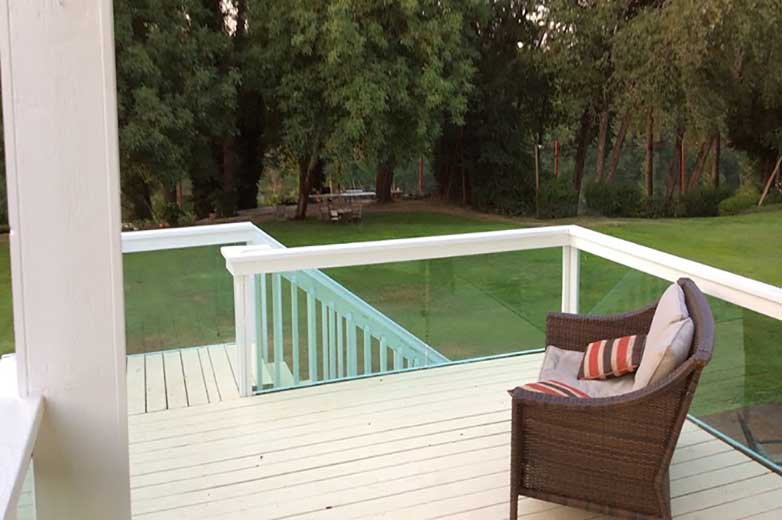 Don't hesitate to ask about our financing options for deck replacement and installation!
Our Decking Process
Our team of trained repair and installation experts will walk you through every step so you can not only understand the siding process but also feel good about making a decision to work with us.
We'll schedule a free estimate that includes a moisture and water-run off inspection,
You'll get to meet with our project manager, Lucas.
We'll get your project scheduled.
Materials will arrive at your home.
At the time of installation or repair, our siding professionals will start the project by removing the existing siding.
We will inspect the framing and plywood sheathing for moisture intrusion and dry-rot.
Rotted areas will be repaired as necessary.
The structure will be sealed with moisture guard wrap for protection.
Flashings will be installed.
Decorative trim & new siding will be installed.
High quality Urethanized Caulking will be put into all water exposed cracks and seams.
High quality Sherwin Williams Paints will be applied to all paintable surfaces.
All debris gets hauled away by us, and then we do a final clean up & walk-through.
Why Sister Siding?
Sister Siding is committed to providing outstanding customer service and quality deck installations. As a family owned business, our projects are all managed by a single person from initial bid to finalized product without the runaround that could happen in a larger company. Our siding installation crews are on time and held accountable through every step of the decking process. We value integrity over having an unhappy or unsatisfied customer and would prefer to earn a solid reputation for being a contractor that people can rely on. 
Family Owned And Operated
Every project is managed and finalized by our project manager who can assist you in a smooth and stress free decking process while upholding our values for a quality installation.
Quality
Sister Siding only uses quality decking materials alongside the correct deck installation equipment so you can have the best end result possible.
Licensed & Insured
Our installation team is both licensed and insured in the state of Oregon so you can trust your project will be completed with convenience and ease.
Reassurance
The employee led crew at Sister Siding knows how to deliver a job well done so you can trust in being satisfied with your decking installation.
We Are Warrantied
You can trust that the work will be completed right the first time with clear communication and attention to detail. However, in the unlikely event of a mishap you can also trust us to make things right.
Honest Assessments
We will evaluate the scale of your project to recommend the best solution for a long-lasting deck replacement or new deck installation.
Reliable Team Members
We rely on our year-round, in-house crew to ensure deck project needs are met in every season for worry-free decking installations.
Efficiency
Our deck installers are flexible with schedules and can perform the task at hand in a timely manner while still ensuring that you receive a superior deck result that lasts for years to come.
Deck Materials Used
We pride ourselves on using top quality materials so we can leave you with a reliable deck. Types of materials we use include Cedar Decking as well as Trex Enhance Composite Decking, for a more durable option. Both kinds of decking materials offer versatile style options with a multiple stains and hues to accommodate your color preference. Trex also offers compatible deck railing options that can be paired to any of their deck colors so that you don't have to stress about finding a matching rail system for your new deck.
Deck Painting & Staining
Here at Sister Siding, we are proud to partner with our sister company, JK Paint & Contracting, for interior and exterior painting. Do you need your deck painted or stained? Contact us to get started. *contact button*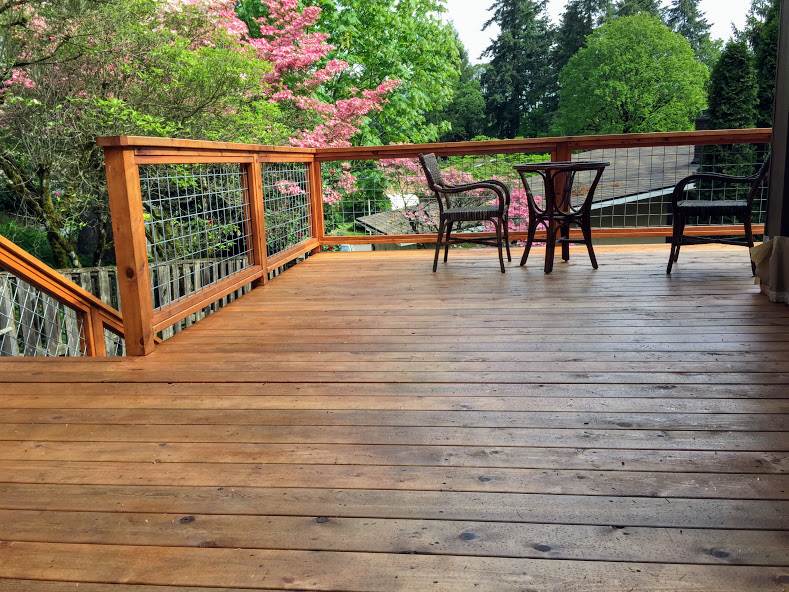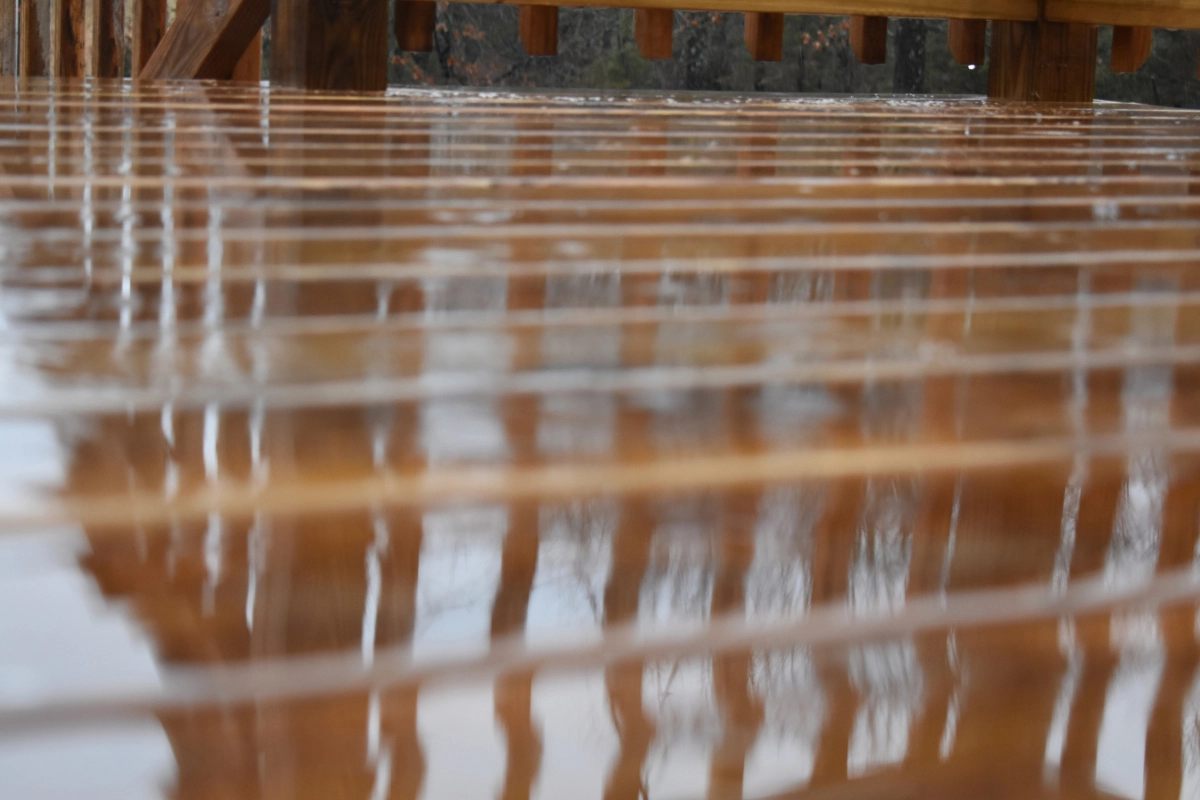 Other Deck Services We Offer
Deck Staining & Painting
Exterior Decorative Posts or Beams
Deck Rails
Fencing
Dual Deck & Siding Installation
A Little More About Siding & Deck Installation
Since decks are often connected to the house siding, it's beneficial to do a deck and siding replacement or installation at the same time. If you are looking to install a deck and know that your siding is due for a upgrade soon, we'd recommend getting these projects done at the same time so you don't have to worry about a full-siding replacement ruining you're newly installed deck during a separate project. *check out our siding page– button*
Other Services We Offer
Window & Door Installation

Siding Repair, Replacement & Installation

Commercial & Residential Interior Painting

Commercial & Residential Exterior Painting

Certified Lead Based Paint Removal

Residential Roof Repair & Replacement
Contact Us
Contact us to set up a free consultation, and don't forget to ask about our financing options. Our team of experts will come out to your property and give you an honest evaluation for your project. Our contractors are flexible to work with your schedule, so you don't have to worry about setting aside an inconvenient time for us to come out. Call us at 503-979-9819 or reach out via our Contact Page to tell us about your project.