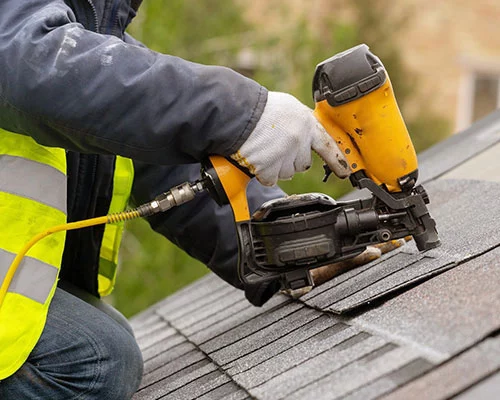 Roof protection in the northwest is vital to shielding against the elements we endure. Our roofing contractors offer an unmatched roofing installation and repair service that will save you money for years to come. Our roofs are built to last through the demanding weather we see in Oregon. In addition to the quality of our finished product, we take pride in the meticulous nature of our prep work. By using advanced technologies, we start by taking satellite measures upon consultation. This allows us to get measurements within a centimeter so we can accurately and efficiently give our customers a proposal with no guesswork involved. From there, our trained professionals walk you through our options as we offer the industry's top brands of roofing materials to choose from so you feel confident in your new roof. Our clients trust the top brands we offer because each of them comes with the best warranties. In addition to the manufacturer's warranty, we guarantee our work with a 5-year labor warranty as well. If you're looking for local roofers, give Sister Siding a call and ask about our roof installation and repair services today. Our team of roofing contractors will provide you with an honest and upfront estimate for your roof replacement needs.
Roofing Services That We Offer
Other Services That We Offer
Window and Door Installation

Siding Repairs and Replacements

Interior Painting

Exterior Painting

Lead-Based Paint Removal

Residential Painting

Commercial Painting

Fencing and Decks
Contact Us
Contact us to set up a free consultation, and don't forget to ask about our financing options. Our team of experts will come out to your property and give you an honest evaluation for your project. Our contractors are flexible to work with your schedule, so you don't have to worry about setting aside an inconvenient time for us to come out. Call us at 503-979-9819 or reach out via our Contact Page to tell us about your project.