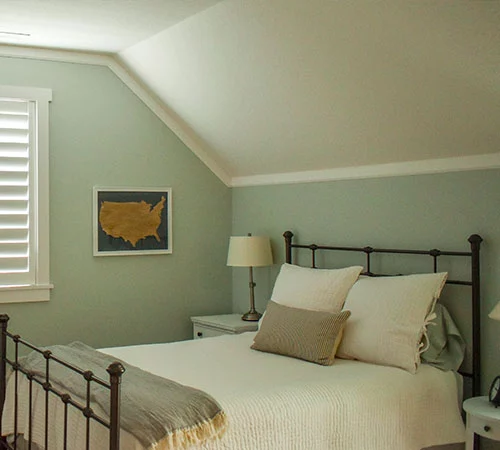 Exterior & Interior House Painting
Here at Sister Siding, we are proud to partner with our sister company, JK Paint & Contracting, for all your interior and exterior painting needs. From interior custom designs to exterior touch-ups, our house painters have the interior and exterior painting service that is right for you! Owner of both sister companies, Joe Kelly, and his team, have built a 5-star reputation throughout each service area by providing excellent customer service and superior quality on all of their painting projects. We have had experience with every type of home and have mastered working with the common weather damage here in the Pacific Northwest to restore every home's paint. Through years of practice on a variety of surfaces, we have built the skills to complete any type and size of home.
As the painting company continued to grow rapidly and expand into siding, the decision was made to open Sister Siding. This has allowed each individual business the ability to focus on their strengths, while leaning on the other for support. We are confident this partnership will provide our customers with exceptional quality work and service which you will find evident when working with our teams. Contact us to ask for more information about Sister Siding Co. and JK Paint & Contracting's interior and exterior house painting services. You can also visit JK Painting and explore their website at www.jkpaint.com to learn more!
Painting Services We Offer
Residential and Commercial Painting

Cabinet Painting

Lead Based Paint Removal

Interior Painting

Exterior Painting

Deck Stain and Painting Services
Other Services That We Offer
Siding Repairs and Replacement

Window and Door Installation

Roof Repairs and Replacement

Fencing and Decks
Contact Us
Contact us to set up a free consultation, and don't forget to ask about our financing options. Our team of experts will come out to your property and give you an honest evaluation for your project. Our contractors are flexible to work with your schedule, so you don't have to worry about setting aside an inconvenient time for us to come out. Call us at 503-979-9819 or reach out via our Contact Page to tell us about your project.