Best Window Brands For New Construction And Replacement Windows
Best Window Brands For New Construction And Replacement Windows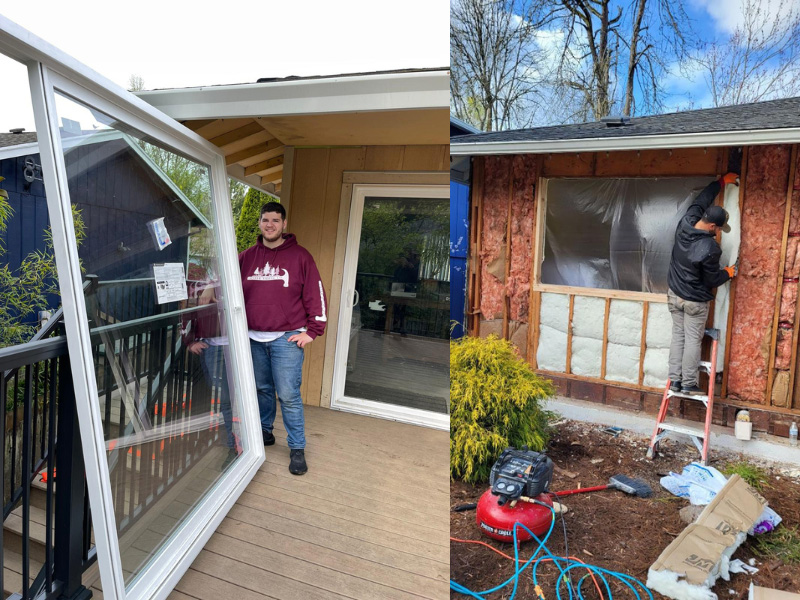 Updating your windows, whether through replacement or installation, is crucial for protecting your home from the natural elements in the Pacific Northwest. Not only do new windows enhance the safety of your home, they also promote energy efficiency, leading to lower electricity bills. Additionally, updated windows can improve the overall aesthetic of your home, increasing its curb appeal and potentially boosting its value.
Top Window Brands
Sister Siding offers a wide selection of windows from highly regarded brands, available in a variety of styles and materials. If you are unsure of which windows to choose, our knowledgeable team is here to assist you in finding the ideal windows for your residence. We work with the best window brands to provide quality service for both installation and lasting satisfaction.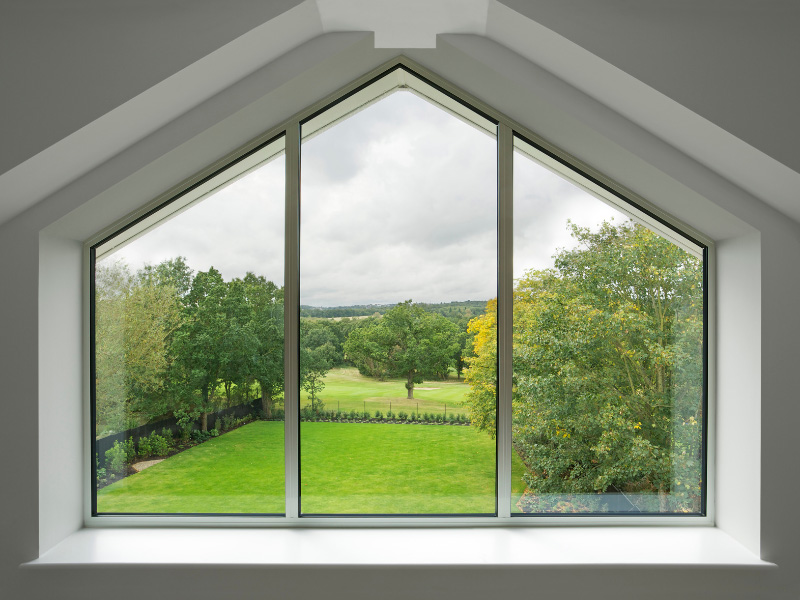 Horizontal Slider
Horizontal sliding windows (Ply Gem) are a popular and user-friendly option. They move horizontally to the left or right, providing you with the ability to regulate the airflow in your room. If you're seeking larger windows that offer good ventilation, horizontal sliders are a great choice.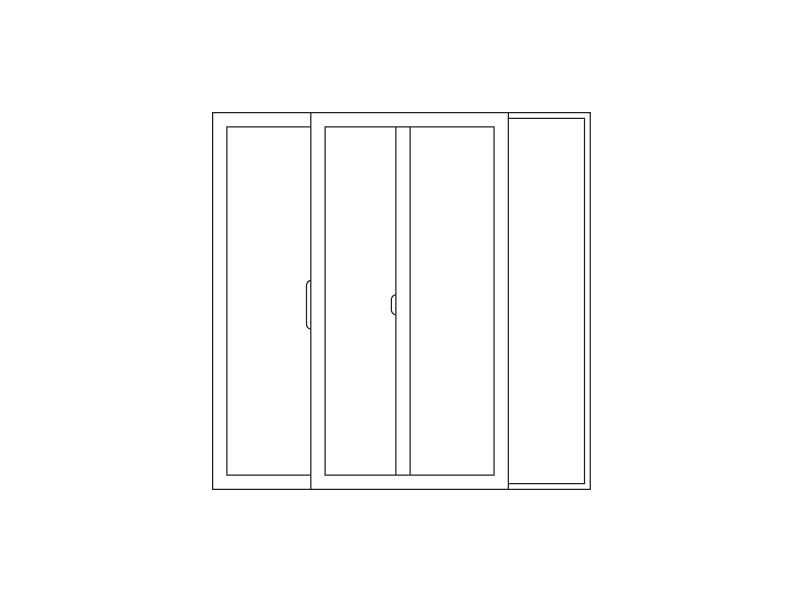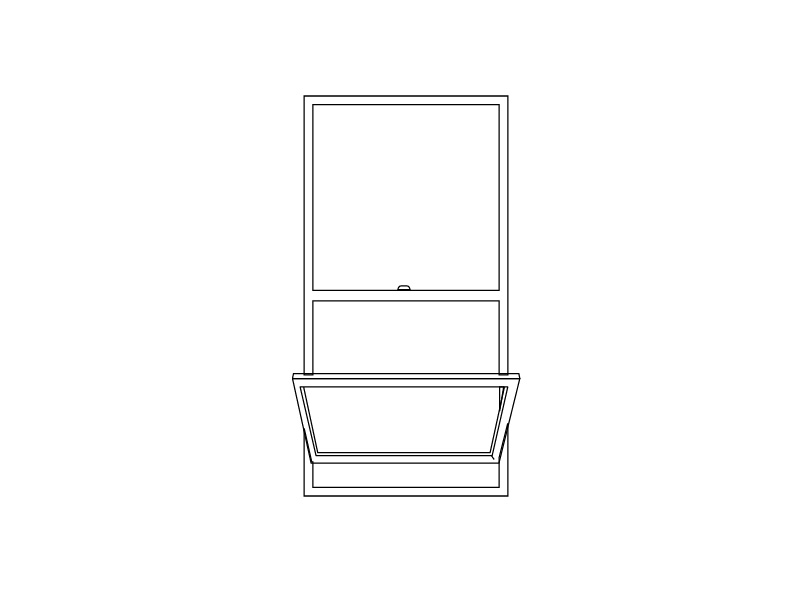 Single Hung
Single hung windows (Marvin) have a bottom panel that opens and closes by moving up and down. The top panel is stationary, allowing light to enter but not air flow. Single hung windows are an ideal choice for homes with outdoor patios or walkways, as they don't consume valuable space due to their vertical opening mechanism.
Double Hung
Double hung windows (Jeld Wen) offer versatility, as both the top and bottom panels can move. They have the same space-saving benefits as single hung windows and also allow for easy cleaning due to their inward-tilting sashes, which is especially useful for second-story windows.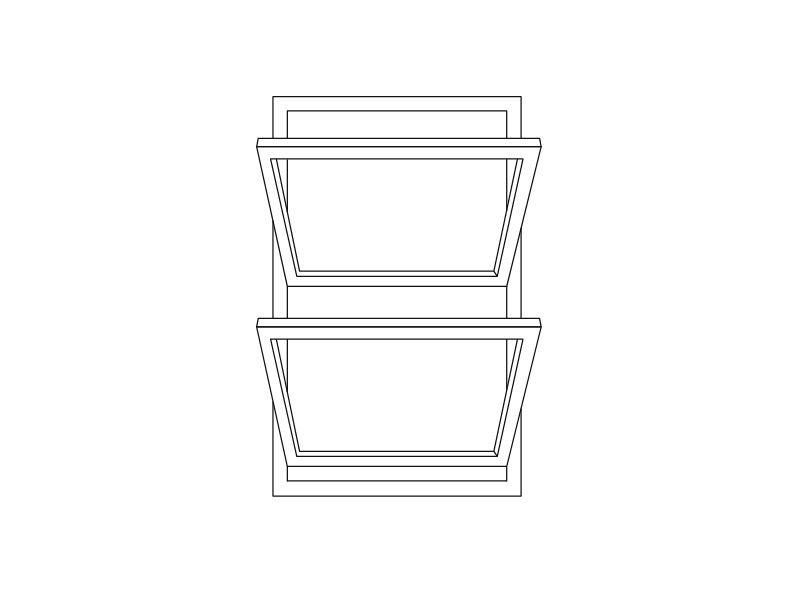 Casement
Casement windows (Ply Gem) have a hinge on one side and are opened by turning a crank handle, similar to a door. This design allows for maximum ventilation and an unobstructed view, as there are no center rails. Casement windows are ideal for areas where air flow is desired.
Awning
Awning windows (Milgard) have a hinged top and open outward by swinging upward. This provides side-to-side ventilation and protects against rain, making it a practical choice for specific conditions. They tend to be wider than tall and smaller in size.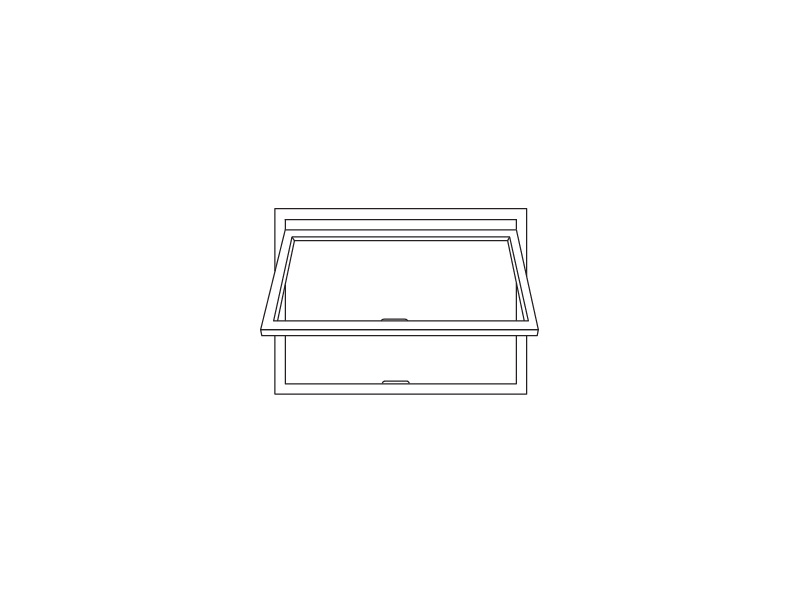 Picture
Picture windows (Marvin) offer a clear view of the outside and allow maximum daylight to enter the home. These windows are fixed and do not open, making them perfect for rooms that require natural light.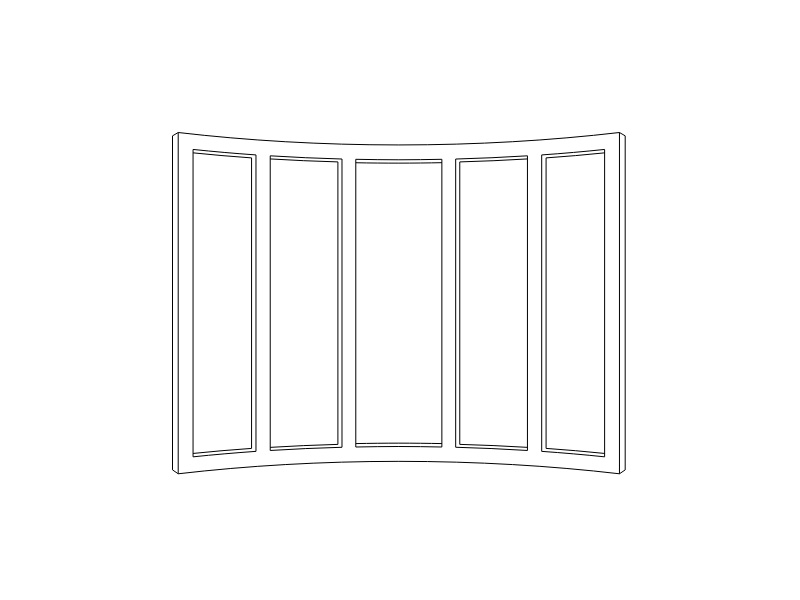 Specialty
Specialty windows, such as bay, bow, radius, or garden windows, add a unique touch to your home. Sister Siding offers a variety of specialty windows, whether you prefer windows that protrude outward for style or the softness of curved designs.
Best Window Frame Materials
There are also a variety of window frame materials to choose from. It's good to choose a frame material that best suits your home's environment and your personal style preferences. The most popular and durable window frame materials are:
Vinyl
Vinyl frames are a popular choice for being maintenance free and energy efficient (Milgard) due to their ability to hold air indoors. They are also UV-resistant and more affordable compared to other frame materials. Moreover, vinyl window frames come in a range of colors and finishes, allowing you to easily match them with the aesthetic of your home.
Fiberglass
Fiberglass frames are a cutting-edge window frame solution resistant to swelling, warping and rotting (Milgard). These frames are extremely strong, low-maintenance, and suitable for any type of home or climate. Fiberglass frames are a beautiful and long-lasting option that offer exceptional durability and can be painted over for a number of color choices.
Pro Tip: If you're looking to have your window frames or trim painted, our sister company–JK Paint & Contracting–can assist you in Portland, OR, and the surrounding cities.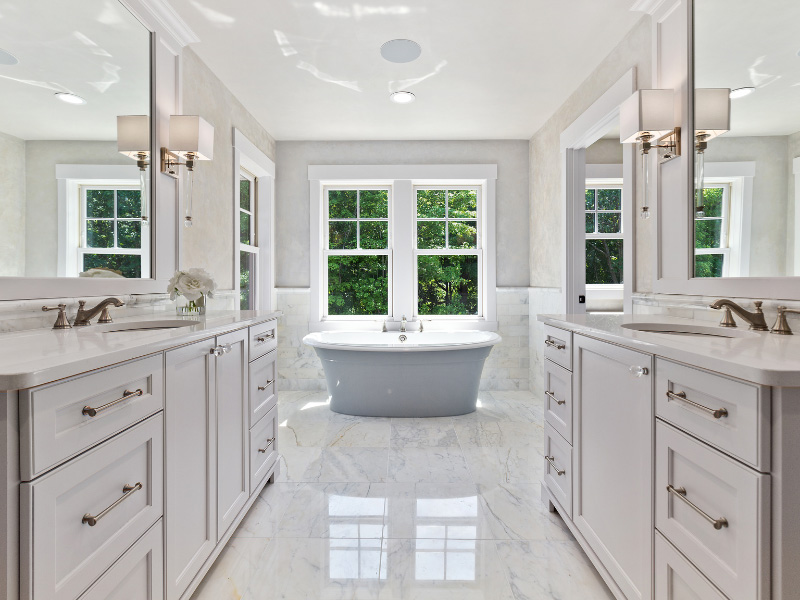 Aluminum
Aluminum is a well-known and established frame material that is light yet sturdy. Aluminum windows can be designed in various configurations and are low maintenance, making them ideal for non-corrosive environments. Additionally, aluminum window frames are known for their durability and resistance to natural elements, making them an excellent choice for homes in the Pacific Northwest.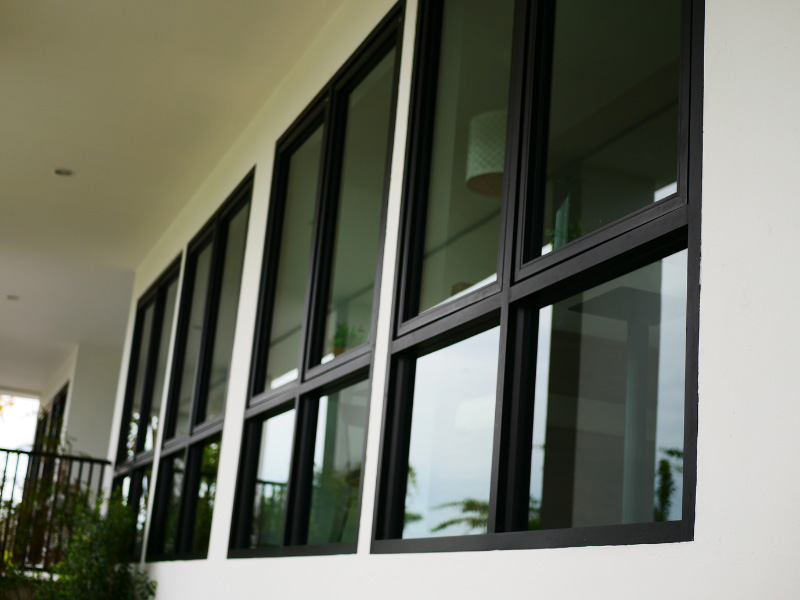 Upgrade To Energy Efficient Windows
Upgrading to energy efficient windows, such as those that are "Energy Star Certified," is beneficial for a few of reasons.
Firstly, these types of windows help to reduce energy bills by preventing heat loss in the winter and heat gain in the summer. Which, in turn, leads to a more comfortable living environment and can lower your carbon footprint.

Secondly,

energy star windows save money

(Energy Star) by improving the overall energy efficiency of your home, making it more environmentally sustainable. It also increases the value of your home, making it a smart investment in the long run. 

Lastly, energy efficient windows can help to improve indoor air quality by preventing drafts and reducing the amount of outdoor pollutants that enter your home. This is especially nice for those who struggle with seasonal allergies as well.
Overall, upgrading to energy efficient windows is a smart choice for both financial and environmental reasons.
Upgrade Windows In The Portland Area
At Sister Siding, we have a vast selection of window options to update and safeguard homes in Portland, OR, and the surrounding cities. Our experienced installation professionals can assist you in replacing old or broken windows and provide you with cost savings through energy-efficient window options. We also offer financing for an easy and affordable way to change out your windows as soon as possible. 
We Manage The Entire Window Process
Our estimator will visit your home, walk you through the design process, and develop a customized plan for your window replacement. If you opt for us to order the materials, our expert installer will measure and place the order on the spot. We take great care to follow manufacturer guidelines for installation and sealing procedures to ensure the best outcome. On the agreed upon date, our skilled team of contractors will efficiently replace your windows, sometimes in as little as a day. Then, you get to enjoy your new windows for years to come!
Pro Tip: If you simply need a wooden trim/frame repair, Sister Siding repairs wooden door and window trims that might have cosmetic damages such as cracking, gashes and scratches to restore them to their original appearance.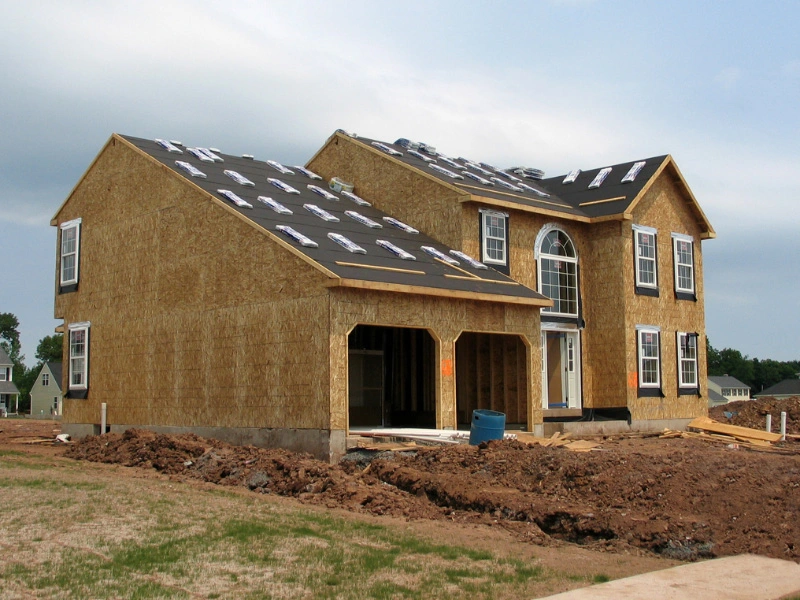 Why Hire A Professional To Replace Your Windows
There are numerous reasons to have windows professionally replaced, with two key factors being the avoidance of mistakes and the prevention of injury. Attempting to install a window on your own can be risky if you lack the proper expertise and experience. It is always best to entrust home repair projects to professionals who have the skills and knowledge to get the job done correctly the first time.
There are several reasons why you may want to hire a professional to replace your windows, including the following:
Expertise: As previously mentioned, professional window installers have the necessary skills and

experience

(Whitmore) to properly measure, order, and install windows to ensure a proper fit and efficient window operation.

Safety: Window replacement can be a dangerous and complex process, involving working on ladders and handling heavy glass. Hiring professionals ensures the

safety

(Banner) of you, your family, and your house.

Warranty: Many window manufacturers offer warranties on their products, but

these warranties can be voided

(Energy Saver) if the windows are not installed properly. Hiring a professional ensures that your windows will be installed correctly, while also protecting your warranty.

Energy Efficiency: Professional window installers have the expertise to properly seal windows, ensuring that they are properly insulated, energy efficient and reducing your energy bills.

Time-saving: Replacing windows is a time-consuming process. Hiring a professional can save you lots of time and effort.

Quality: A professional window installer has access to high-quality products and will ensure that your windows are installed to meet industry standards for

quality and durability

(Dearen).

Aesthetics: A professional window installer can help you select windows that complement the style of your home and improve its overall appearance.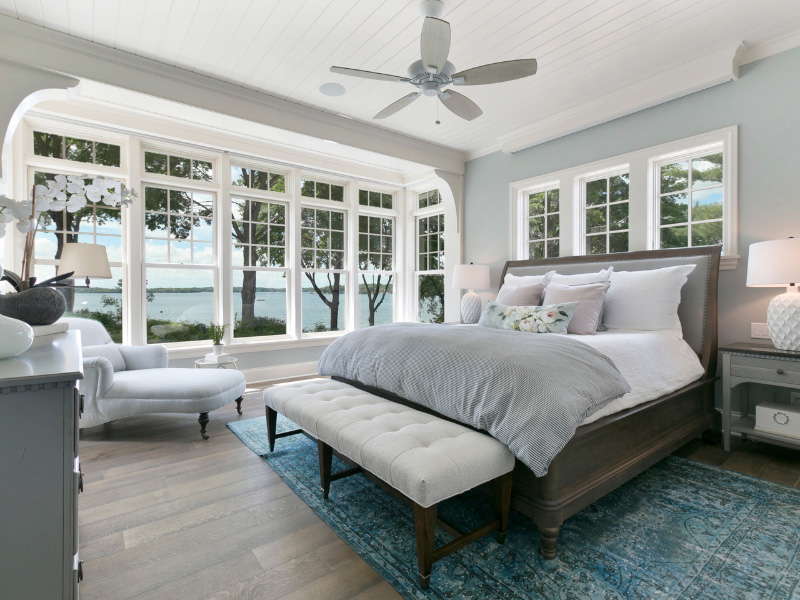 Get A Free Window Estimate
Contact Sister Siding to set up a free window estimate in the Portland area, and don't forget to ask about our financing options. Our team will come out to your property and give you an honest evaluation for your window replacements. Our contractors are flexible to work with your schedule, so you don't have to worry about setting aside an inconvenient time for us to come out. Call us at 503-979-9819 or reach out via our Contact Page to tell us about your project.