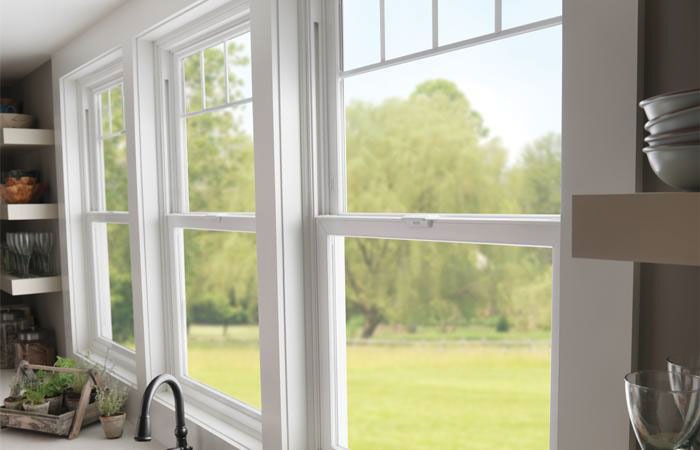 The short answer to this question is this; According to the US Department of Energy statistics, the loss of heat specifically through windows and doors is responsible for about 25-30% of your heating bill. Moreover, in dollar figures, the agency estimates that you will save between $126 and $465 by replacing the old windows in your house.
The overall savings are nearly $250 for the warmer states and about $150 in the colder ones. With this number in mind, you can create an estimate of how much the energy-efficient windows and energy-efficient doors will save you depending on how many windows and doors that you currently have in your home.
What is the difference between your old windows and the new energy-efficient windows?
Your old windows are mostly single pane, which means that they have just one glass pane while the energy-efficient windows have multiple panes of glass that helps insulate your home with various layers.
Ready To Cut Your Energy Costs?
If you realize that your current windows are contributing to your high energy bills, then you are ready to install energy-efficient windows and energy-efficient doors in your home. By installing quality Milgard windows that are created to optimize energy efficiency as well as create an appealing design, you are giving your home the gift of safety, security, energy efficiency, and high styled design. Energy-efficient windows use the best-in-class technologies and multi-chambered, reinforced frames to achieve high energy performance numbers, as rated by the NFRC.
How to Make The Switch From Old To Energy Efficient Windows and Doors.
Replacing old windows with ENERGY STAR qualified windows lowers household energy bills by 7-15 percent. Lowering the energy used also helps reduce greenhouse gas emissions from power plants and shrinks a house's carbon footprint.
You can take comfort in superior energy-efficient windows and doors through weather resistance. These windows and doors have weather-resistant construction seals that keep out winds and water effectively. You can pretty much relax in comfort, whatever the weather. These windows and doors allow you to enjoy superior comfort and reliability while protecting the environment.
One of the top vendors in the Pacific Northwest is Sister Siding Company who are a Portland area energy-efficient windows installer. They offer the complete package with quality windows and energy-efficient doors that protect homes against severe weather events and intruders, reduce energy costs, enhance beauty, and lower outdoor noise. They are experienced, licensed, bonded, and insured.
Why choose energy-efficient impact windows?
Aside from the energy savings, these windows and doors have secondary benefits that would be very beneficial as well. Below are these benefits. Because these Milgard windows are impact resistant, they can provide extra protection against intruders. They offer invisible protection from Hurricanes. Impact glass doors are always ready for bad weather and maintain the beauty of your home. The glass is UV resistant, which not only protects your loved ones but also your furniture from the sun. They also have the capability of noise reduction, which makes for a quieter home.
When you're ready to make your home more energy-efficient and live in the Portland area, call Sister Siding Company today to get a free consultation.