Increase Home Value And Prepare Your House To Be Sold
Increase Home Value And Prepare Your House To Be Sold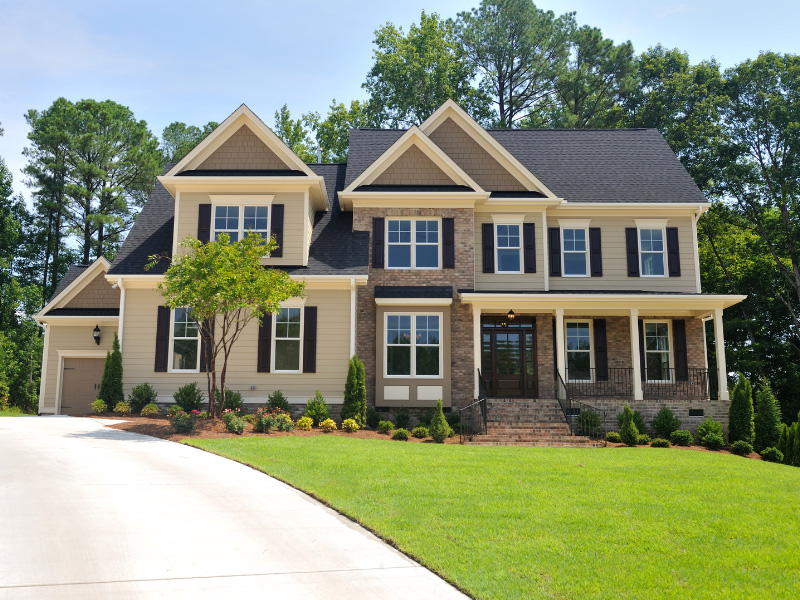 Looking to sell your home in the near future? The best way to find out what your home is worth is through an appraisal ("What Is a Home Appraisal?"). It's best to raise the value of your home before your appraisal appointment. We'll help you figure out ways to do this so you can get an accurate home estimate and prepare your house to be sold.
Exterior Home Improvements That Add Value To Your Home
Before your appraisal, boost your home's curb appeal by taking care of exterior maintenance. You can increase the value of any home by maintaining its appearance and updating outdated features. These features may include siding, doors, windows, or gardens. Repair any broken fencing or other structures around your house, and add new features like better outdoor light fixtures (Blundell).
Maintain And Update The Appearance Of Your Home
Other ways to bolster the exterior curb appeal and overall home value:
Remove rotting branches from trees and dead leaves from the yard

Mow the lawn

Plant flower beds or trees

Update your mailbox

Clean or replace your welcome mat

Dust away any visible cobwebs

Touch up chipped paint or repaint your home

Replace damaged siding

Repair cracks in the driveway or on paths

Clean your gutters

Fix gaps or soft spots in the roof

Paint your front door a new color

Update garage doors

Pressure wash/clean patio areas, siding, and windows

Install new/more appealing windows

Look at house trends for home improvement ideas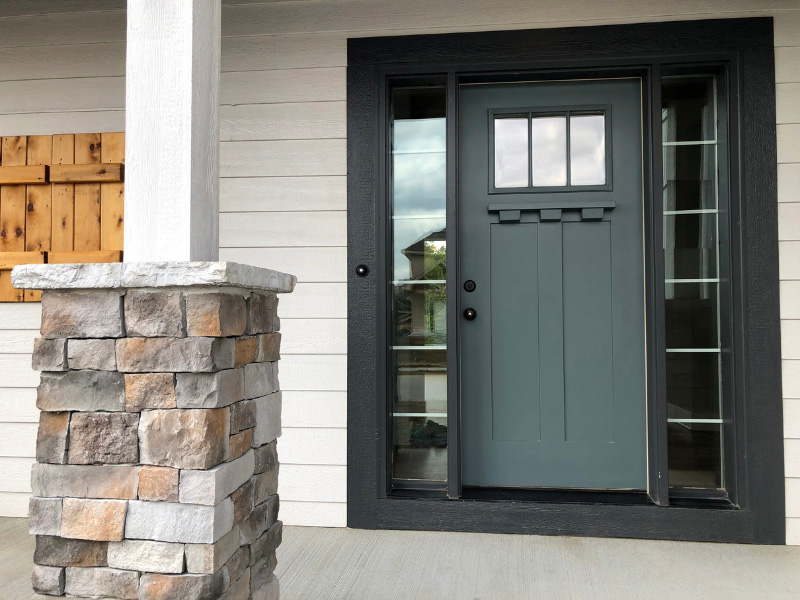 Interior Home Improvements That Add Value To Your Home
When appraisers and homebuyers look at your home's interior, they'll look at what you'll be leaving behind. These things include walls, doors, floors, ceilings and structural damages ("11 Things Appraisers Look for During a Home Appraisal"). Make investments that will pay off by upgrading to timeless kitchen appliances like stainless steel. You can also add value to your house with smart technologies, including security systems and built-in wireless networks.
Pro Tip: Be sure to do a deep clean before a walk through as well. This will spruce up your living space and put in a good word for your home without needing to say a thing.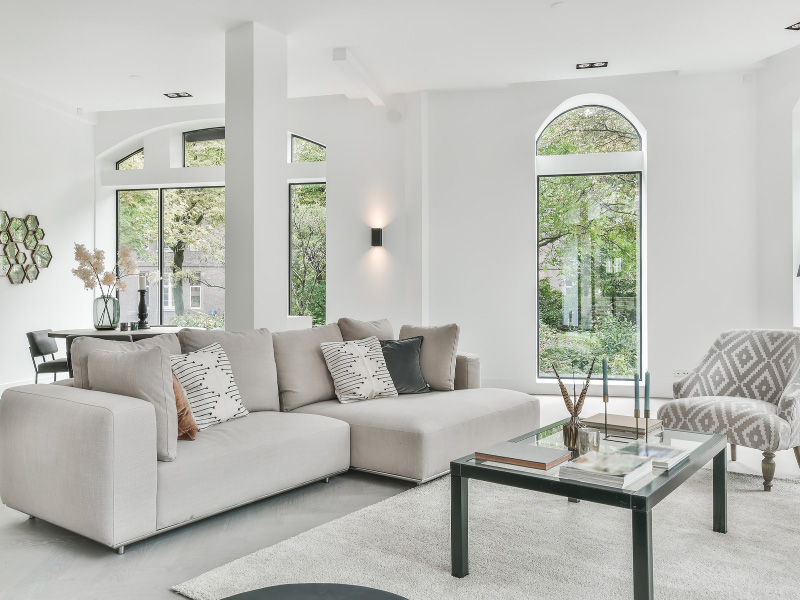 Renovate Interior Structures
Consider the quality of each structure in your home. Your appraiser will investigate each nook and cranny for signs of damage ("What Actually Hurts a Home Appraisal? Top 18 Factors"). Some repairs are simple to make yourself, such as changing door knobs and replacing light bulbs. Other repairs and updates may require a professional.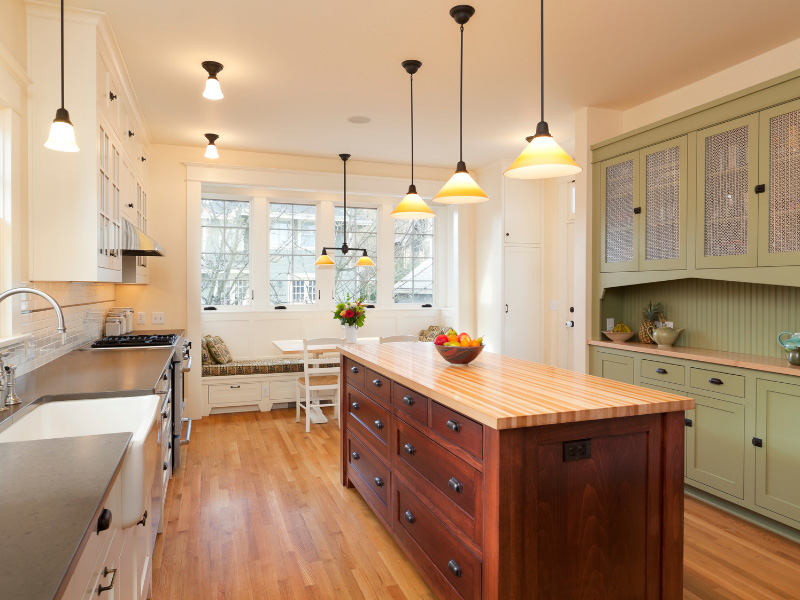 Interior fixes might include:
Doors

Windows

Fireplaces

Light fixtures

Cabinetry

Countertops

Water damage

Rot

Insulation

HVAC

Lead paint removal
Pro Tip: Is your house located in Oregon near the Portland Metro area? If you need help with certain exterior or interior repairs like siding, windows, doors, interior/exterior painting, or roofing updates contact Sister Siding today. Our experts will help you increase your home's value.
How To Prepare Your Home To Be Sold
After increasing the value of your home through updates and repairs, the next step is preparing it to be sold. Many homes stay on the market for years. This is primarily due to the listing price being higher than the value of the home ("Why Does A Home Stay On The Market For A Long Time?"). With the right knowledge, and house value, you can get your home on and off the market in a matter of months.
Depersonalize Your Home
You should depersonalize your house (guide and Vozza) so that potential homebuyers have a better chance at seeing themselves in your space. People who walk through your home should be able to imagine themselves living there with the thought of their own belongings in the home. Attempt to neutralize the space by removing family photos, collectables, souvenirs, and other personal items.
Pro Tip: In addition to the inside of your home, you should also depersonalize the outside as well. Remove garden gnomes, signs for kids' sports teams, flags, and other personal decorations. Allow your beautiful landscaping to entice buyers to your home.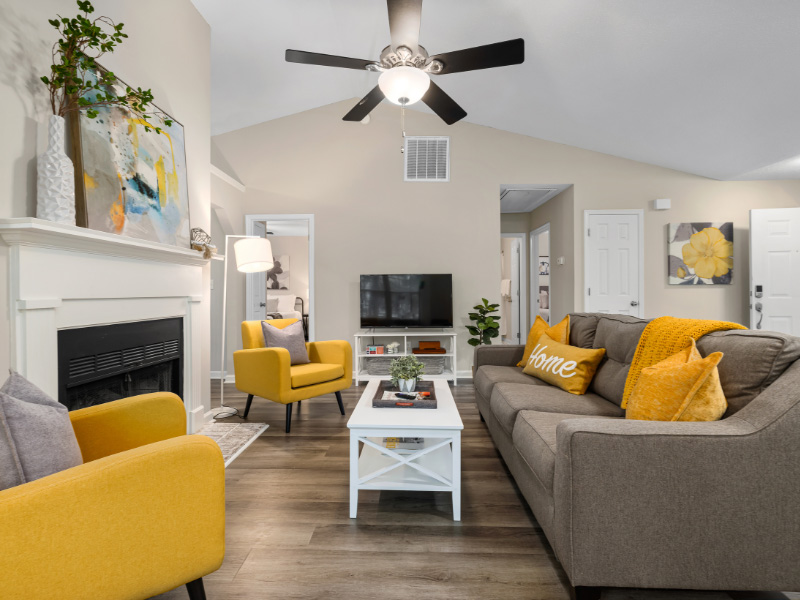 Keep Up On Proper Maintenance
Maintaining your home is an ongoing step beyond the appraisal. You'll want to keep your home looking nice throughout the selling process. Follow the maintenance suggestions listed above and start looking at your home as if you were the one buying it, what else would you improve?
Pro Tip: If you make upgrades to your home—such as windows, doors, or roofing—choose energy-efficient options. Upgrades that save homeowners money will automatically increase property value.
Stage Your Home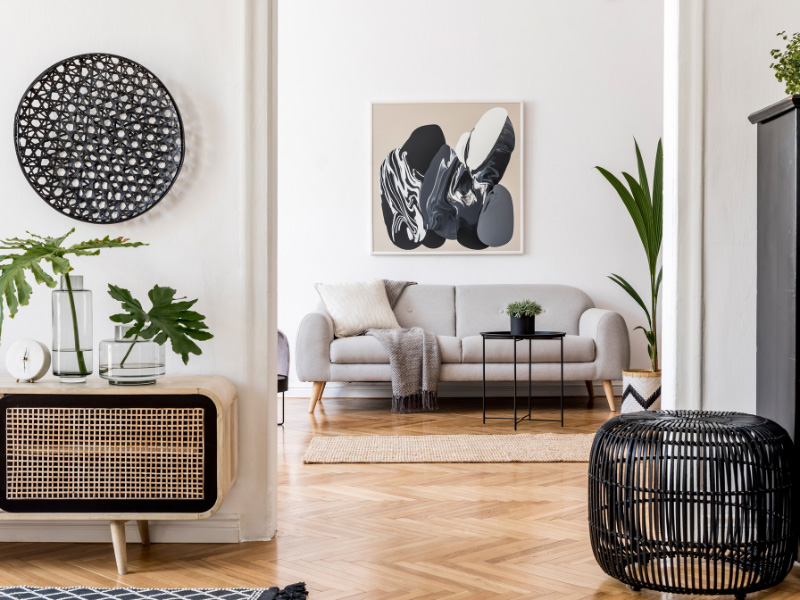 Pro Tip: Be sure to stage your home before taking pictures for your house listing.
When it comes to staging your home, you don't need to spend a great deal of money on new home décor, and you don't need to overdo your staging either. Keep in mind that less is more (Gould). Begin by removing furniture that might make your space look overcrowded.
Declutter Your House
Think minimally. The purpose of staging a house is not only so the space looks fresh, but also so your homebuyers can envision their life in the house, not yours; because of this, it's recommended to remove family photos (Fortune and guide) and any personal decor. To make decluttering easier, you can rent a storage space for the meantime.
It's wise to declutter the yard (guide) as well. Remove yard tools, toys, random furniture, and other items that could make your lawn appear less appealing. A clean yard will help homebuyers see how their own lifestyle might fit into the area.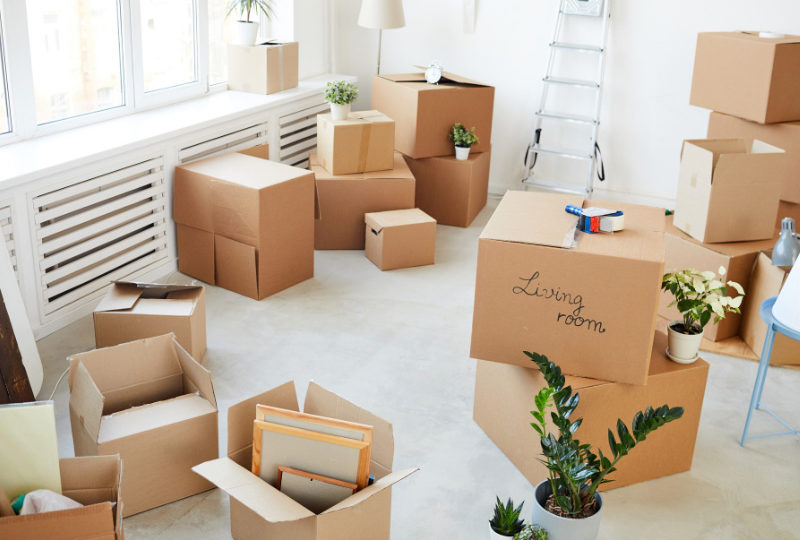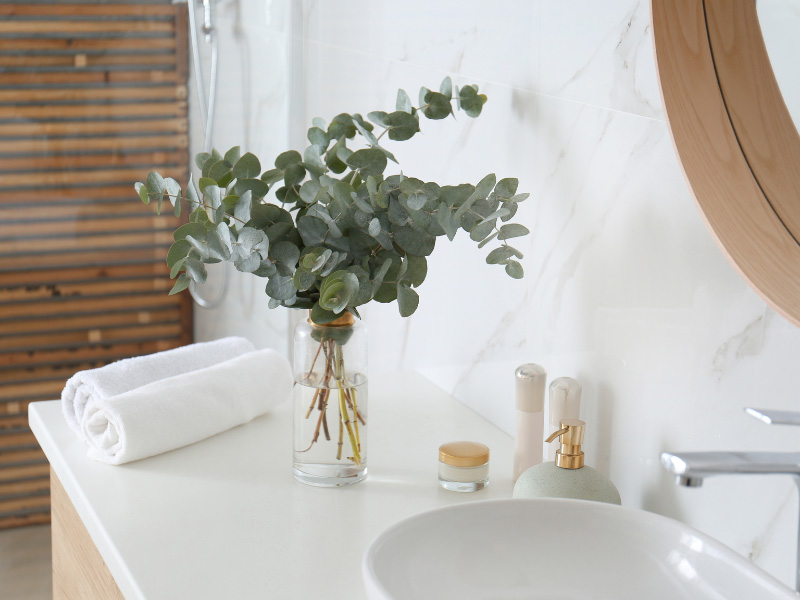 How to spruce up these focal point rooms:
Kitchen or dining room – keep a bowl of fresh fruit on the counter and leave simple centerpieces on the dining table.

Living room – place a throw blanket over the arm of the sofa and add a few textured couch pillows.

Bathrooms – display decorative soaps, fresh towels, and a vas of greenery.

Master bedroom – play around with some live plants in the corner of the room or trailing from a shelf.
Emphasize Your House's Façade
You want your house to make a good first impression, from the listing to the moment potential homebuyers arrive at your house. In addition to boosting general curb appeal, it is important to pay attention to the entryway of your house because it is the first thing people will see. Walk up to your door like you are a potential homebuyer and consider the impression you get. It should be a stunning sight to see.
Ways to make the entrance of your house stand out:
Symmetry –

add symmetrical elements to your entrance

(Geerts) using plants, symmetrical windows, or light fixtures.

New paint – give your home a fresh coat of paint, if you don't want to paint your whole house, stick to changing the

color or stain of your front door

.

Porch furniture – add some furniture to your porch to show that it can be a nice place to hangout or relax.

Modernize – using modern elements, even on a chic older home, will enhance that "new house" feel for homebuyers.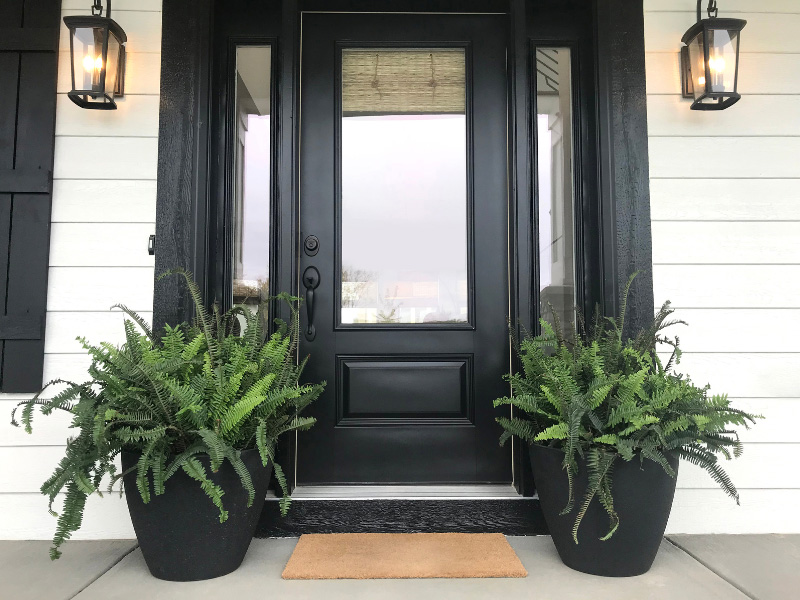 Keep Your House Listing Up To Date
Whether you placed your listing online yourself or worked with an agent, you should check to make sure the listing details are correct throughout the time your house is listed. You want to ensure that the price, number of bedrooms and bathrooms, and all other details of your house are correct and updated as time goes on. 
Pro Tip: People typically buy homes with the size of their family in mind. Make sure your listing accurately states the square footage in your house as well.
Improve Your Home To Sell In The Portland Metro Area
All in all, boost the curb appeal of your home, stage the interior, and make repairs that new residents will appreciate. Maintain major elements like siding, windows, doors, painting, and roofing on your own or by contacting your local professionals. If you're in the Portland Metro area, contact Sister Siding to request a free estimate and help your home increase in value and sell.