7 Tips for Finding the Best Siding Contractor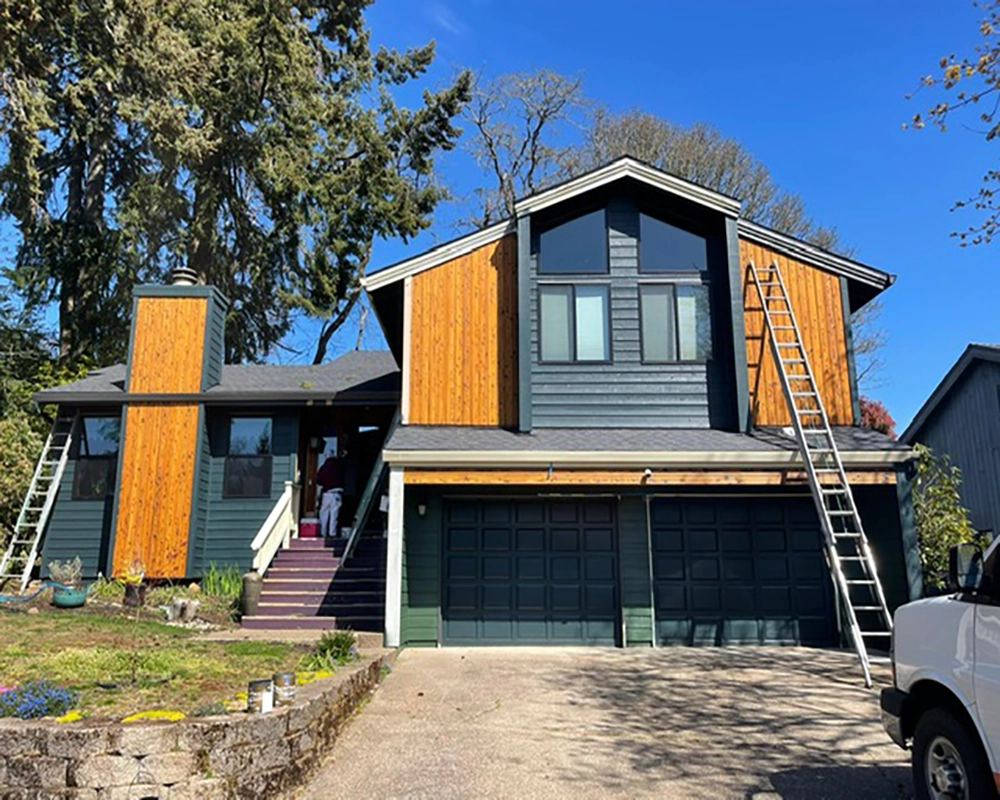 Wondering why you should consider upgrading your home's siding? There are several benefits you can gain from fresh siding such as; elevated curb appeal, a chance to personalize your home, and security reinforcement. Siding is an essential part of this transformation, granting your home an elegant appearance, while also providing much-needed defense against environmental factors. The true worth of siding, however, lies in its proper installation, which is why you need a seasoned, reliable siding contractor. 
When you're beginning your siding replacement journey, there are a few things you should consider. Picking the right contractor for the job is key to getting the results you're hoping for. Here are 7 tips to consider when selecting a siding contractor.
Tip 1. Understand Your Siding Options and Preferences
When it comes to siding, you have multiple great options to choose from. Some common siding materials are vinyl, wood, or fiber cement, and each material has its own unique benefits and costs. Understanding the pros and cons of each material can help you make a better-informed decision.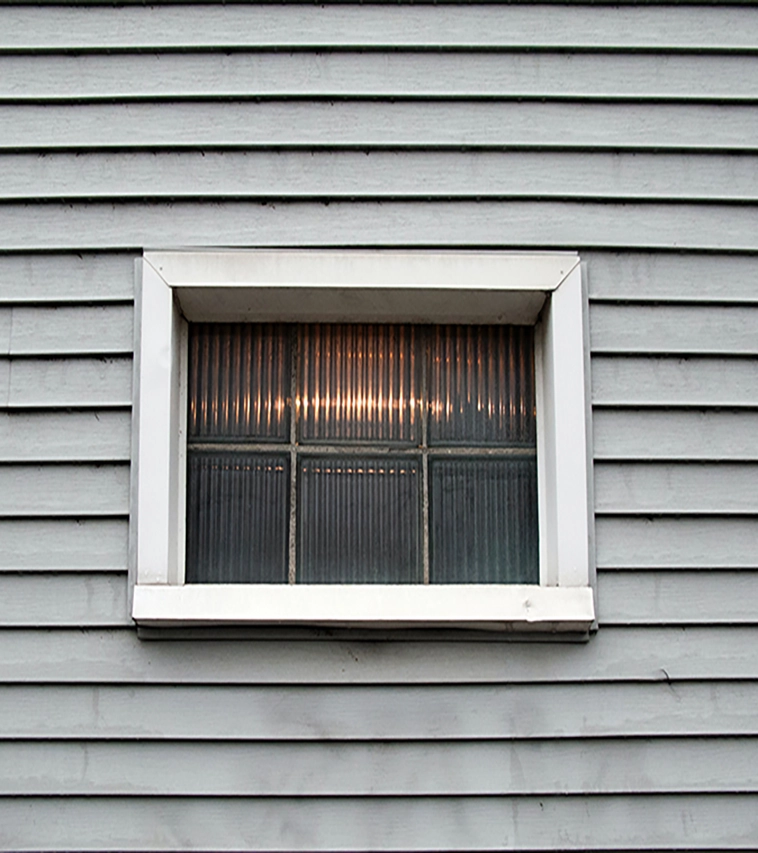 Vinyl
Vinyl siding is a popular choice due to its affordability, wide variety of colors, styles, and its relative ease of installation. It is also low-maintenance, only requiring a periodic wash. While vinyl is durable, it can crack, warp, or fade over time, especially in harsh weather conditions. It's also not as eco-friendly as some other materials and may not offer the high-end look some homeowners desire. With proper maintenance, vinyl siding can last up to 20-40 years.
Wood
 Wood siding offers a rich, classic aesthetic that many homeowners love. It's also a renewable resource, making it an eco-friendly choice. However, It requires a high level of maintenance, including regular painting or staining to prevent damage from moisture or insects. It's also one of the most expensive siding options. With regular maintenance, wood siding can last between 20-40 years.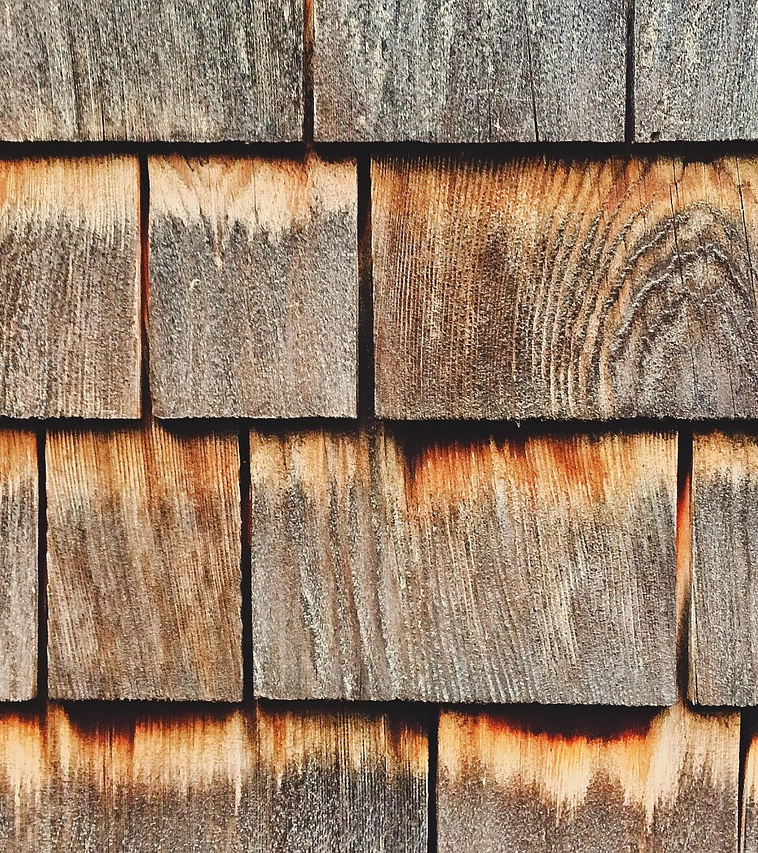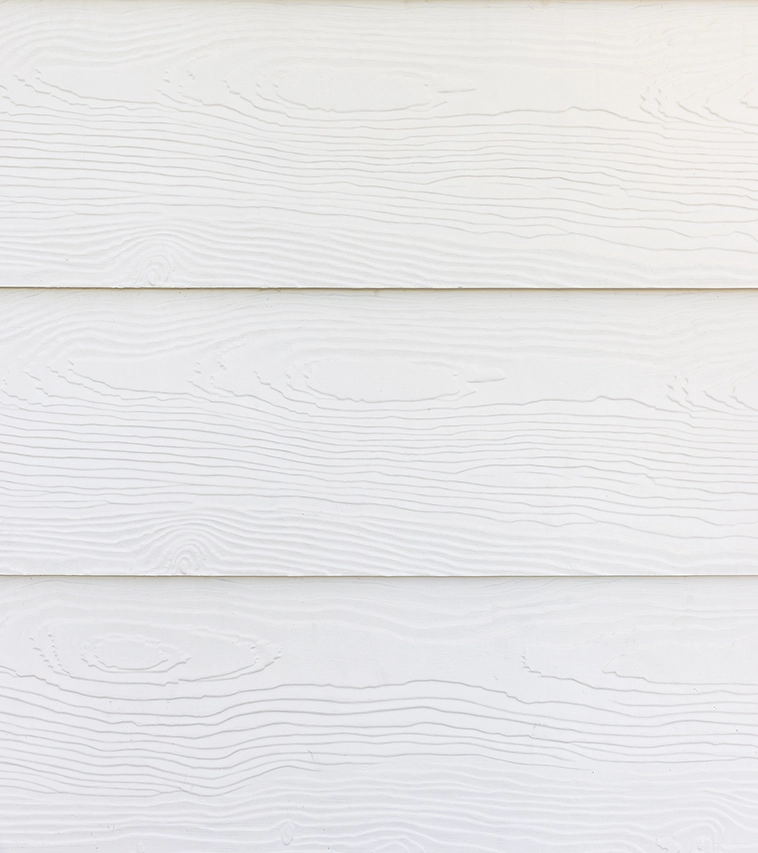 Fiber Cement
Fiber cement siding is a great alternative to natural wood as it offers a similar look, but with increased durability and resistance to fire, termites, and rot. It can also be painted to match any color scheme. It is more expensive than vinyl and it may need repainting over time. Fiber cement siding can last 50 years or more with proper maintenance.
There are several different options for siding materials so make sure you know the pros and cons as well as the cost of each before deciding on one. Knowing what you want from your siding material can help you in selecting a contractor who excels in installing that specific type
Tip 2. Prioritize Local Expertise and Experience
Local contractors have an understanding of the unique challenges and benefits associated with your area that outsiders might overlook. They also know which materials perform best in your local climate. In addition to weather patterns, building regulations can vary greatly from one location to another. What is acceptable in one city or state might not pass in another. Local contractors are knowledgeable about these local regulations and codes, ensuring that your project won't hit any regulatory roadblocks that could cause frustrating delays or costly adjustments.
A local contractor also has an established reputation within your community, which can be a reliable gauge of their professionalism and quality of work. You can seek out feedback from past clients in your area, drive by finished projects to see their work firsthand, or even get insights from local suppliers and other tradespeople. Their established reputation in the community also means they're likely to be around to handle any future warranty or repair needs.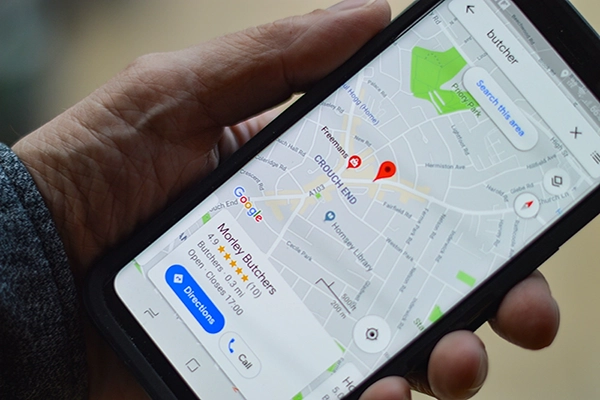 Tip 3. Ensure They're Licensed and Insured
This is a biggie. It is super important that you verify your contractor is licensed and insured. Licensing guarantees that the contractor has the required knowledge and skills. Insurance, on the other hand, protects you from being held financially responsible for any on-site accidents. Remember to ask for proof of both, and verify their authenticity to avoid future complications.
Licensing
Licensing is more than just a piece of paper—it's a formal assurance that the contractor has met certain standards set by local or state regulatory authorities. These standards include passing examinations that test knowledge of the trade and of building codes and practices. When a contractor is licensed, it guarantees that they possess the required knowledge and skills to carry out your siding project to a high standard.
Going with a licensed contractor also gives you a course of action if things don't go as planned. Licensing boards often offer dispute resolution services and can hold their members accountable. They may take actions ranging from issuing warnings to revoking licenses, which gives licensed contractors an extra incentive to meet their commitments.
Insurance
While licensing reflects on a contractor's competence, insurance protects you from potential financial liability. Home improvement projects involve risks—even with highly skilled contractors, accidents can happen. Workers can get injured on the job, or the project could inadvertently cause damage to your or your neighbor's property.
The right insurance shields you from these financial risks. If a worker is injured on your property and the contractor isn't insured, you could be held financially responsible for their medical expenses. Similarly, without proper insurance, any damage caused to your property during the project may end up being your financial responsibility.
Always ask to see their license and then verify its validity with your local licensing board. Each license has a unique number that you can check online to ensure it's current and legitimate. As with licensing, you should also ask the contractor for proof of insurance, which typically comes in the form of an insurance certificate, which you can also verify by calling the insurance company to confirm the policy is active and includes adequate coverage. You'll want to ensure the policy includes both workers' compensation insurance (covering worker injuries) and general liability insurance (covering property damage).
Remember, taking the time to verify a contractor's licensing and insurance can save you from significant stress, disappointment, and financial loss further down the line. It's a small step that can make a huge difference in your overall renovation experience.
Tip 4.  Look for Solid Reviews and Testimonials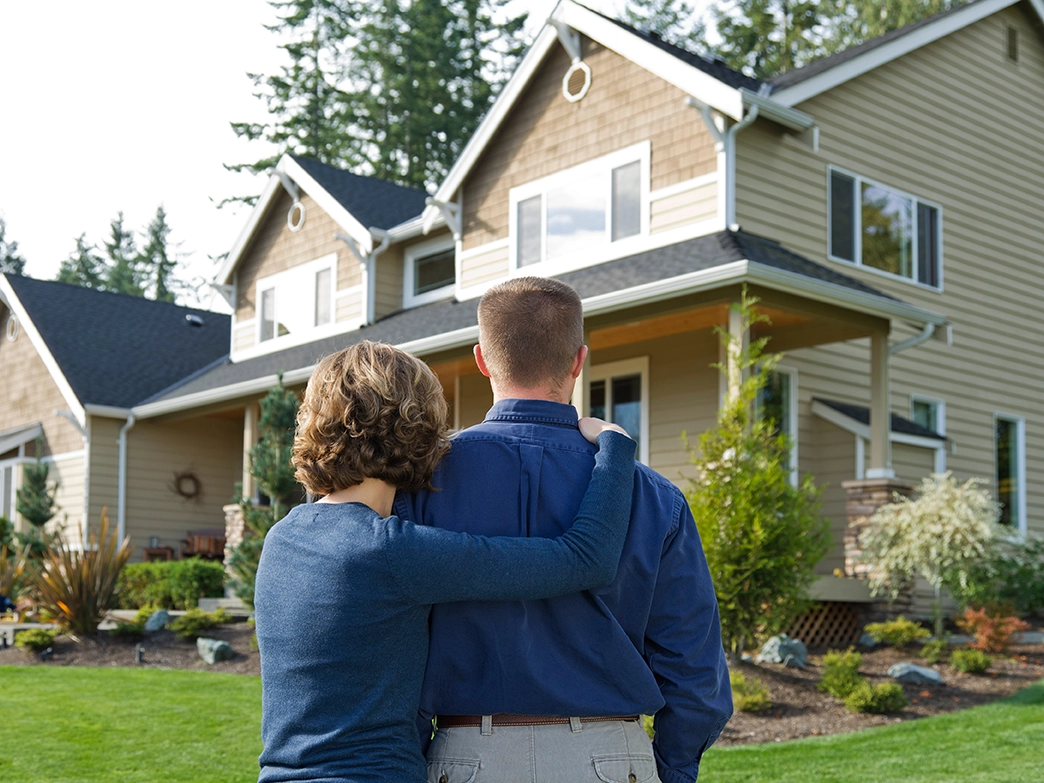 Reviews can give you great insight into what working with each contractor will be like. Great ways to get this info is by exploring online review platforms and asking the contractor for references. 
When reading through online reviews, you can gather information on how the contractor interacts with clients, the quality of their work, how they handle project timelines, and how they respond to any problems that arise. Look for recurring issues or complaints that multiple past clients have mentioned. Remember, it's normal for a siding contractor to have a few less-than-stellar reviews—no one is perfect. What's more important is how they respond to these critiques. Do they offer solutions and make amends, or do they react defensively? The way they handle negative feedback can be a strong indicator of their professionalism.
Another great option is asking the contractor for a list of references. References can provide firsthand accounts of their experiences and might even be willing to show you the siding contractor's work. Questions to ask might include: Was the project completed on time? Did the contractor communicate effectively? Were there any issues, and if so, how were they handled? Was the site left clean after the job was done? Would they hire the siding contractor again?
Thoroughly researching and investigating each potential contractor will give you a much clearer picture of their work ethic, reliability, and quality of work. It might take a bit of time, but it's a critical step in ensuring your siding project goes smoothly.
Tip 5. Ask About Material and Workmanship Warranties
Quality siding materials often come with warranties, protecting you from manufacturing defects. Equally important, however, is a contractor's workmanship warranty, which guards against installation errors. Both warranties ensure that you get the most value out of your investment.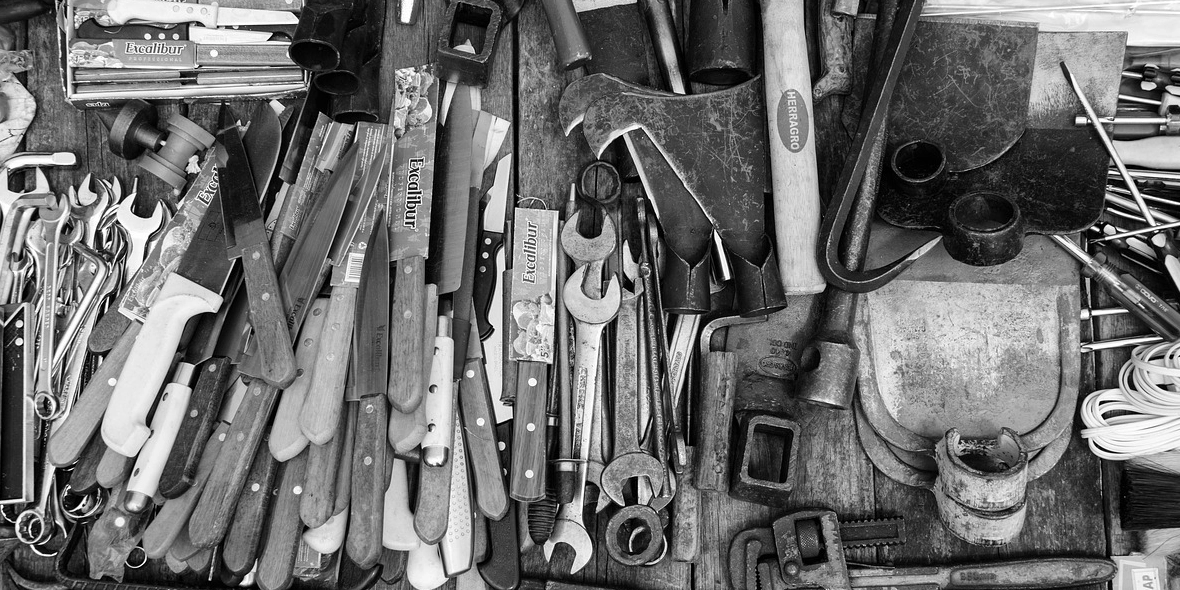 Material Warranties
These warranties serve as a promise from the manufacturer that the product will perform as advertised for a specific period, offering protection against premature failure, color fading, and manufacturing defects.
The exact coverage can vary significantly from one manufacturer to another, so it's important to read the warranty document carefully. When considering different siding options, look not only at the material's durability and aesthetic appeal but also the strength and length of the warranty. A product with a solid, long-term warranty can provide peace of mind and potentially save you a significant amount of money in the long run.
Workmanship Warranties
This warranty covers any issues that arise due to improper installation. Since even the best siding materials won't perform correctly if installed incorrectly, a workmanship warranty is just as important as the material warranty. Workmanship warranties can vary widely in length, from one year up to ten years or more. In general, longer is better, but the specifics can also be crucial. It's essential to ask potential siding contractors about the details of their workmanship warranty, including its length, what it covers, and whether it's transferable to a new homeowner if you sell your house.
Both warranties are integral parts of your siding project as they provide financial protection and peace of mind. Always ensure that the siding contractor you choose offers a robust workmanship warranty, and the materials you select come with a comprehensive manufacturer's warranty. This dual coverage will ensure you get the most out of your siding investment, no matter what happens.
Tip 6. Look For a Siding Contractor With Strong Communication Skills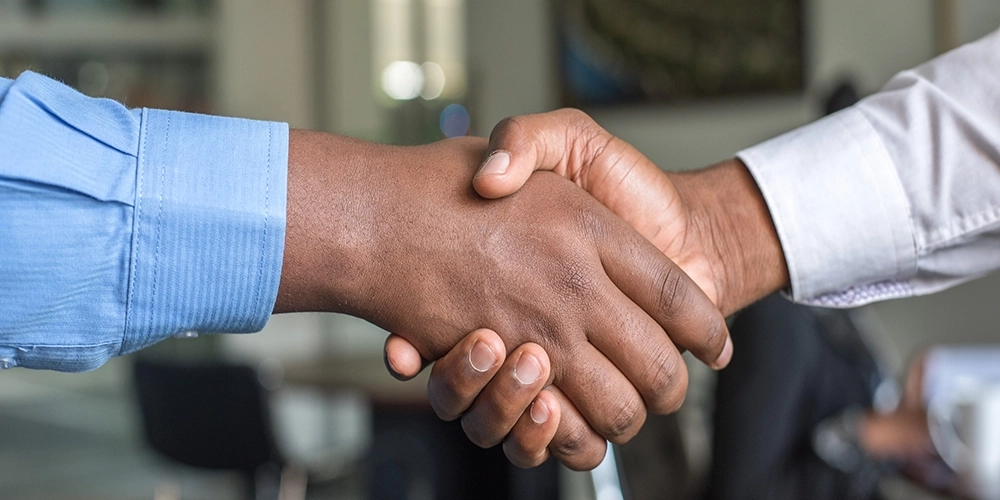 Your siding contractor should be able to understand and share your vision for your home. This understanding results in a better outcome and a smoother process. Whether you're looking for a complete overhaul or a simple siding replacement, make sure your contractor understands your aesthetic goals. Open and consistent communication is key. You should be able to discuss your desires and concerns freely, and your contractor should provide helpful feedback and alternatives if needed. 
Your siding contractor should also know how different materials, colors, and installation methods will affect the final look and durability of the siding. They should also be able to advise you on how to maintain the siding so that it continues to look great and function well for years to come. A siding contractor who understands your aesthetic and functional goals, communicates effectively, and has the skills and tools to realize your vision will help ensure a satisfying outcome and a smooth, enjoyable process.
Tip 7. Get Everything in Writing
A well-detailed contract can protect you from legal and financial disputes. The contract should outline all aspects of the project with clarity. It should include a breakdown of the cost, encompassing labor charges, material costs, and any other related expenses. It should define the start and end dates of the project, including any provisions for unforeseen delays. It should also specify the type and quantity of materials to be used. 
Any warranties offered by the contractor, whether on the materials or workmanship, should be outlined clearly in the contract. This includes the duration of the warranty and what it covers, providing you with legal assurance that any issues that arise post-installation will be addressed. The contract should also have a clause detailing how disputes would be handled, whether through mediation, arbitration, or court proceedings as well as conditions under which the contract can be terminated by either party should also be stated. These can include factors like non-payment, non-delivery of services, or significant project delays.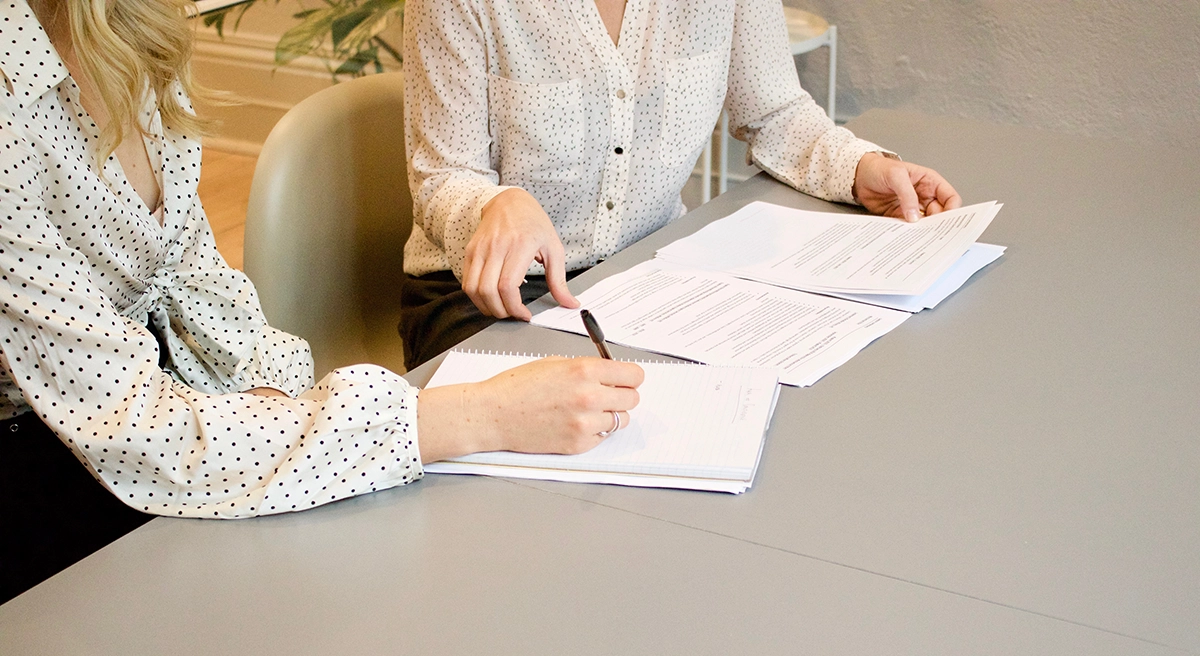 Remember, a contract is not just a formality, it's a crucial tool for ensuring that your project proceeds smoothly, and it serves as a legal safety net should issues arise. Always take the time to review your contract in detail before signing, and consider consulting with a legal expert if you have any concerns or uncertainties. A contract is more than a piece of paper, it's your peace of mind.
To Sum Up
Finding the right siding contractor can be a daunting task, but it's one that can bring immense satisfaction and value. By following these tips and taking the process seriously, you're taking an active role in your home's transformation journey.
Remember that your chosen siding contractor will be more than just a service provider—they'll be an integral part of your home improvement team, shaping your home's future aesthetic and structural integrity. It's not just about finding a siding contractor, it's about partnering with a professional who understands your vision and can bring it to life.
So, start your search today. Let these tips guide you in your journey to find a trustworthy, reliable, and skilled siding contractor. When you find the right one, you'll be that much closer to enjoying a beautiful, long-lasting, and well-protected home. Here's to creating a home exterior you'll be proud of for years to come!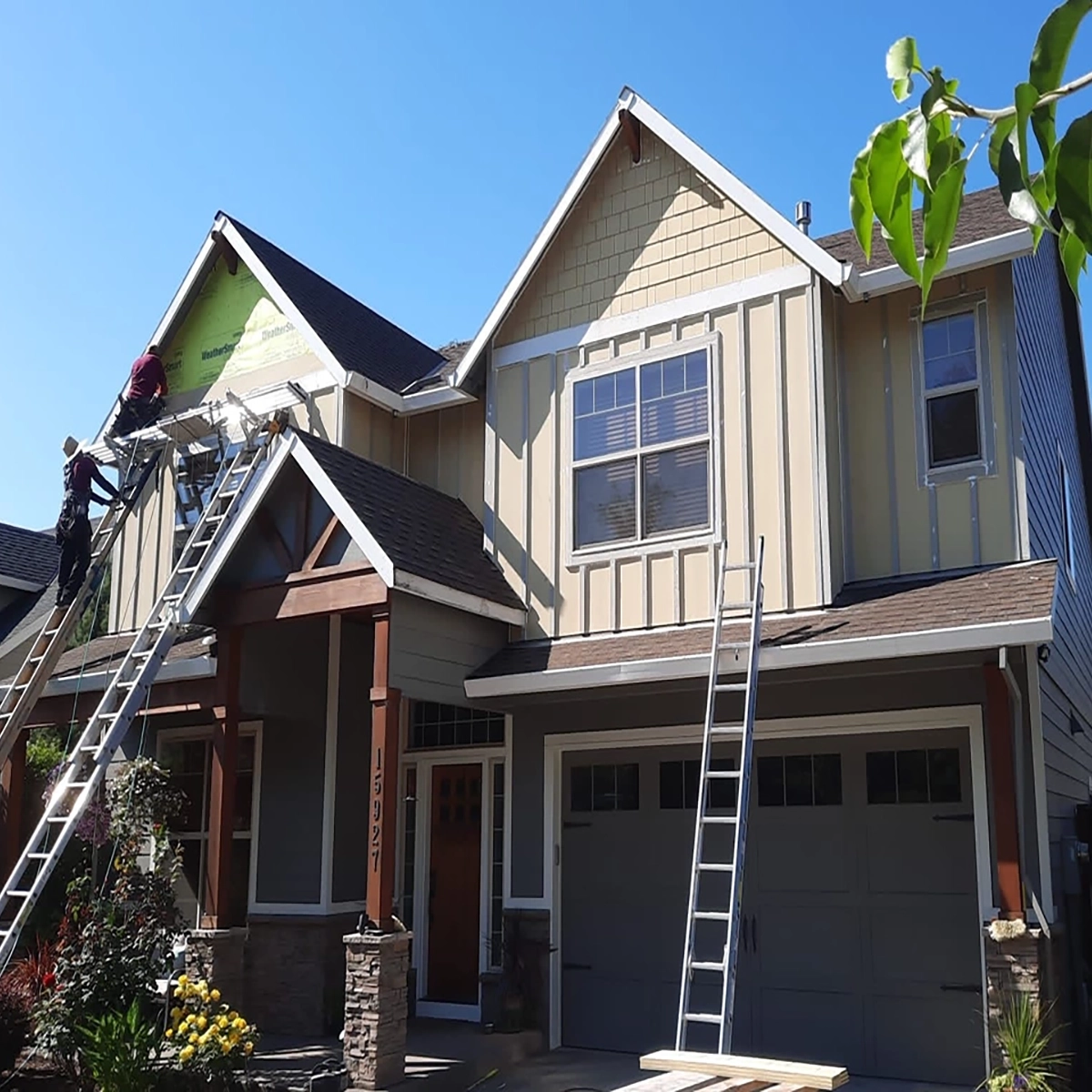 Looking for a Siding Contractor in the Portland Metro Area?
At Sister's Siding Co., we are dedicated to making your home's exterior transformation a truly effortless experience. Our professional team is equipped to manage projects of all scales, ensuring meticulous preparation, priming of surfaces, and the utilization of high-quality siding materials for a long-lasting finish. Our commitment to detail and delivering exceptional results will elevate your home's curb appeal and fortify it against all weather conditions.
We place customer satisfaction at the heart of what we do. From the first consultation to the final installation, we guide you through every step, ensuring a smooth and transparent process. With extensive experience and professionalism, we've earned the trust of numerous homeowners in our community. Don't just envision it, make it a reality. Contact us today at Sister's Siding Co., and together, we'll transform your home into something truly exceptional.
Bennett, Paige. "What to Ask When Checking References for Contractors."

Angie's List

, 23 June 2021, https://www.angi.com/articles/what-to-ask-when-checking-references-for-contractors.htm. Accessed 20 June 2023.

Formisano, Bob. "4 Types of Siding: Comparing Vinyl, Wood, Metal, and Fiber Cement."

The Spruce

, 27 January 2023, https://www.thespruce.com/types-of-siding-for-the-home-1824718. Accessed 20 June 2023.

"Pros and Cons of Different Siding Types – JAY-K lumber."

JAY-K Lumber

, https://www.jay-k.com/pros-and-cons-of-different-siding-types/. Accessed 20 June 2023.

Smith, Meredith. "Warranties vs. Insurance | StrucSure Home Warranty."

StrucSure Home Warranty

, 22 October 2022, https://www.strucsure.com/builders/warranties-vs-insurance/. Accessed 20 June 2023.

"2023 General Contractor License Requirements."

Insureon

, 15 May 2023, https://www.insureon.com/blog/general-contractor-licensing-requirements. Accessed 20 June 2023.

"What are the Qualities of a Good Siding Contractor?"

CoMo Premium Exteriors

, 2 June 2023, https://comoexteriors.com/what-are-qualities-of-good-siding-contractor-columbia-mo/. Accessed 20 June 2023.

"Why Siding Warranties Matter."

Scottish Home Improvements

, 14 June 2021, https://scottishhomeimprovements.com/residential-siding/why-siding-warranties-matter/. Accessed 20 June 2023.