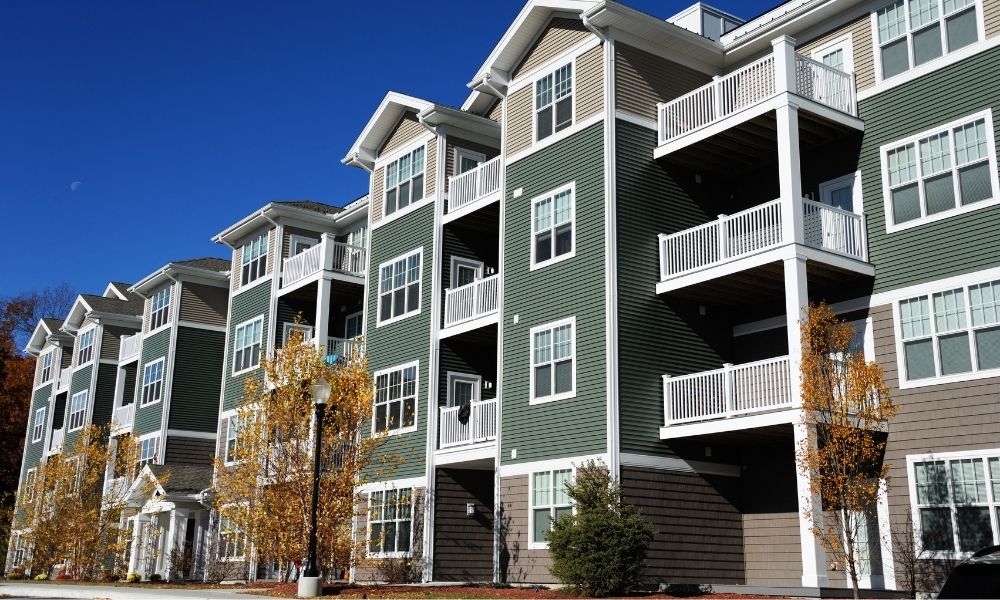 Keeping tenants in your apartment building is crucial and can be especially difficult when giant corporations come around and scoop them up. Keep the tenants you have and influence more to want to move in by sprucing up the place. You can find all kinds of ways to improve curb appeal for apartment buildings, but these essential tips and tricks will make a significant impact.
Maintain the Exterior of Your Apartment Building
The exterior of an apartment building is its first impression. A potential tenant may make their decision based primarily on the building's cleanliness and condition. You'll want to power wash windows and balconies to keep them looking fresh. You could also install new siding on your building to give it more curb appeal. Other essential items to maintain for an apartment building include:
gutters
shutters
doors
chimneys
patios
Improve Apartment Building Landscaping
Good landscaping makes tenants feel at home. Keep the lawn trimmed and include trees, bushes, and other low-maintenance foliage in your landscaping plan. Cultivate trees that blossom each year or plant flowers in the spring for your tenants to enjoy. It will not only attract new ones, but it may also keep your current ones around longer.
Maintain Your Parking Lot
The parking lot is a large area of your real estate that you should maintain well. Your apartment building may attract or turn off tenants based on the parking situation. Plan the allotted space so that there is enough parking for each tenant, if possible, and mark assigned spaces clearly. Restripe the lot if lines are starting to fade, and fill in cracks regularly. You will also want to maintain the drainage system to prevent pooling when it rains.
Install Lighting for Curb Appeal
One of the best ways to boost curb appeal for apartment buildings is to invest in elegant lighting features. Install landscape lighting on walkways and at the front gate where people will notice them most. Lighting helps to make tenants feel safe, especially in large complexes or near high-risk areas. In addition to making sure the front door and all sides of the building are well-lit, light up the whole building so that it's easy to find at night. Some tenants might work late and drive in the dark, and your well-lit building may help guide them home.
You can improve your apartment building's appearance in many ways, but no matter what else you do, maintaining its exterior is a must. If you are looking for a siding contractor in Portland, OR, hire the experts at Sister Siding to do the job right. Our experts specialize in dry rot repair, siding repair, and siding replacement in addition to door and window installation. Contact us today for a free estimate.