Is It Better To Repair Or To Fully Replace Your Siding?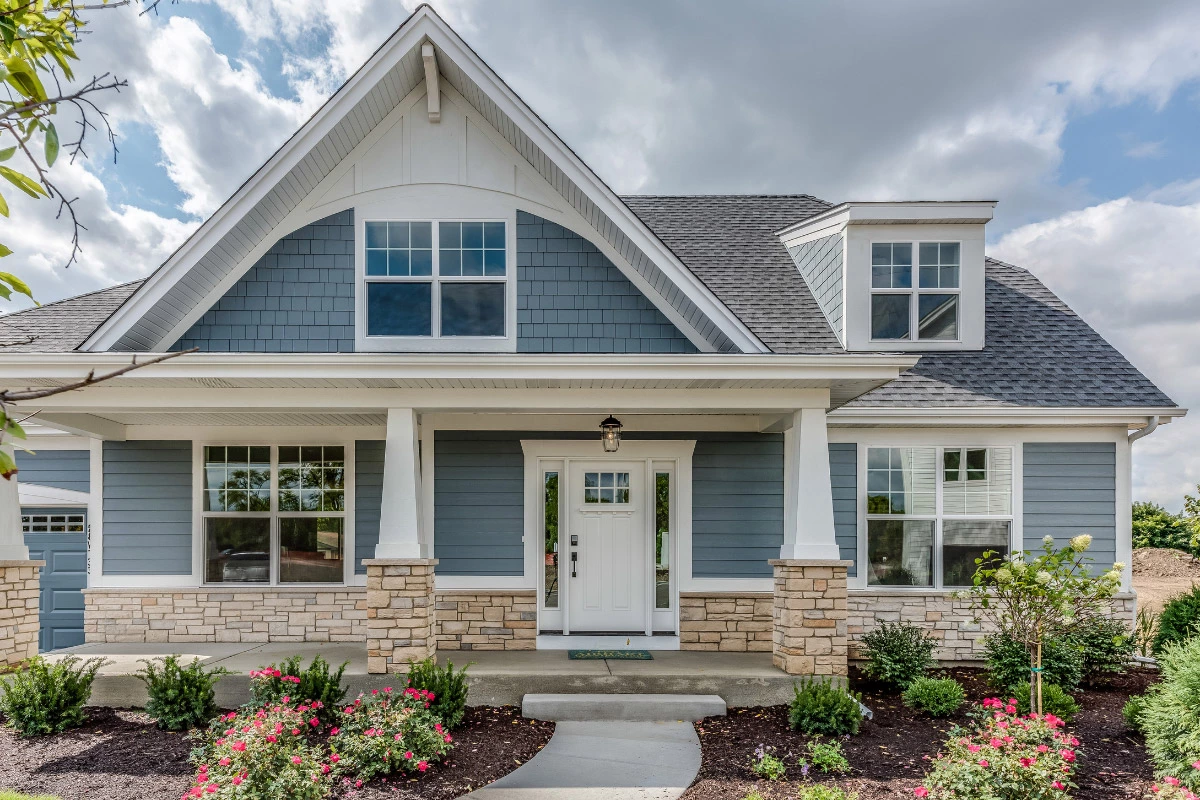 To Repair Or To Replace Siding
Suppose you inspect the exterior of your home and notice signs of siding damage. You might consider either repairing or replacing your siding to improve the appearance, or better protect the integrity, of your house. Knowing which decision is best can be challenging. Which signs point toward a siding repair and which ones point towards a replacement?
A full siding replacement isn't always required. If you do an exterior home inspection and only find a few signs of wear, you can get away with a less expensive option. Only making repairs where necessary will not only be less expensive but also more timely. Signs you need to repair your siding include:
Loose panels: A loose siding panel is a recipe for disaster. Wind can lift and tear it completely off your home. Hire a professional to fix loose siding panels and re-adhere them to your house.
Chips and cracks: Whether it's a hole or a crack in a panel, you can repair a single section of your siding on your own if you choose, or hire an expert.
Small gaps: Little gaps here and there on siding can be an easy DIY fix. If you want to read more about how to remedy small siding gaps, see our post on "Siding Repairs: When To DIY vs When To Hire Professionals."
Dents: Depending on severity, a siding professional, or yourself, can easily repair dented siding by taking care of a few panels without an entire siding replacement.
Signs You Should Fully Replace Your Siding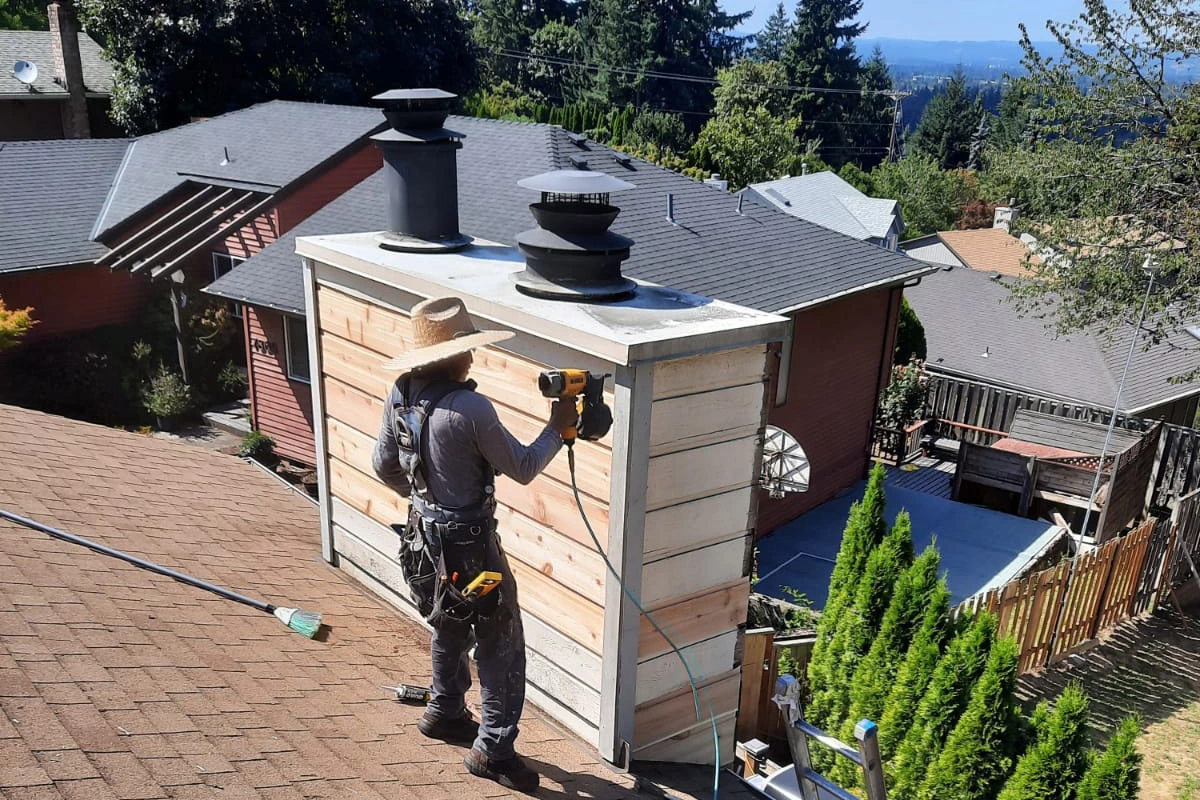 Though the cost is higher, the benefits of fully replacing your siding are definitely worth it if your home is suffering due to poor insulation or is at risk of giving you health problems. Additionally, a replacement will make your home look fresh and updated. Improving your siding will also help you sell your home at a higher cost than what you originally bought it for when the time comes. The most common signs you should fully replace your siding include the following:
Dry rot: Water and humidity can cause dry rot, a type of black mold that can cause serious health problems if not managed as soon as possible. When mold and mildew begin to appear, a full siding replacement is required to get rid of the problem.
Sun damage: Sun can fade siding over time and make one side of your home a different shade than the other. To improve the appearance of your home, you may want to fully replace all your siding. You can also opt to have your home exterior painted over. This will refurbish the sun damaged siding and improve the overall curb appeal of your home. If you have any questions or concerns about a house painting option, our sister company,

JK Paint

, knows a thing or two about that! Depending on the type of siding you have, for siding materials like vinyl, sun damage can also result in

buckling, rippling, bending, deforming, coming loose, or un-clipped

(Anderson). These effects will also require a full siding replacement.

Interior moisture evidence: Sometimes you can see the damage done to siding from inside a home. If there is proof of water damage, mold, or rot that can be seen from inside the house, this may be due to damaged siding. This damage may appear as

unexplained stains on ceilings and walls

(Rodriguez) near exterior siding areas. In this case, a siding contractor will need to be contacted to inspect and conclude the issue.

Multiple gaps, dents, patches of peeling paint and/or significant storm damage: Natural elements erode siding over time. Storms can also impact siding overnight. If your siding is obviously impaired and no longer safe or insulating your home the way it should, then it's a good time to have a full siding remodel.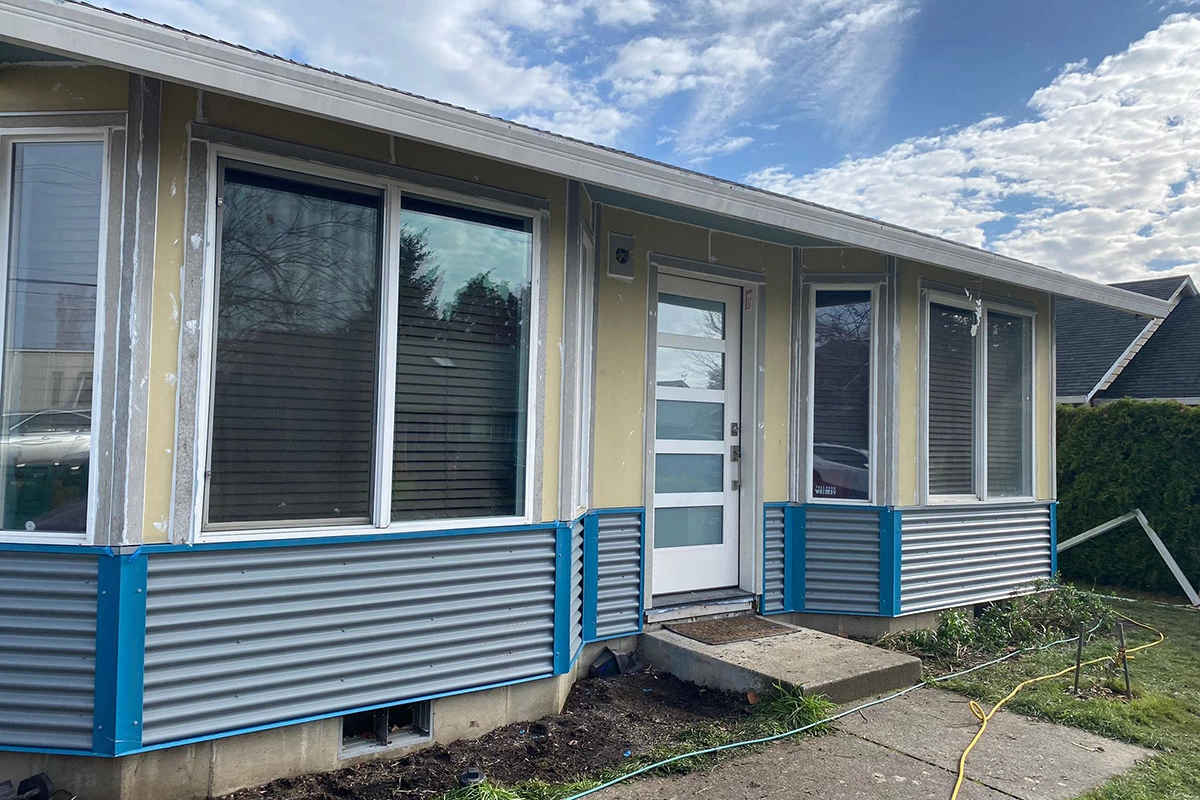 Re-siding and new paint on home by Sister Siding.
Old siding: New siding will upgrade your home, keep it insulated, and save you money with energy-efficient benefits. Siding is meant to protect your home and boost the visual appeal. However, it doesn't last forever and updating it is detrimental to your health and safety. 

Asbestos is the product of

six naturally-occurring, fibrous silicate minerals

("Chemical And Physical Information") that can increase the development of lung cancer and mesothelioma. Homes that were built in the

1920s to the 1960s are likely to contain asbestos

("What You Should Know About Asbestos-Cement Siding") in their siding. Whereas newly installed fiber-cement siding doesn't contain asbestos. If you live in or have recently purchased an older home, it may need a siding replacement. You can contact a siding contractor to inspect your siding just to be safe.
Deciding between siding repair and siding replacement doesn't have to be hard when you hire professionals. If you still can't decide whether you need to replace or repair your siding, and you're in one of our service areas, you can contact Sister Siding for an inspection and free consultation. Our contractors are experienced in siding repair and replacement and will give you an honest opinion on your siding for a beneficial solution.
The Benefits of Siding Improvements
House siding takes quite a beating. Storm damage, like holes from hail, is easy to spot ("How can you tell if your home's siding has been damaged.."), but some damage is more difficult to notice. Unless it's near a window or door, which are prone to water damage (Taylor) from leaky openings. Inspecting your siding at least once a year is important if you want to maintain it. If you see signs of damage, you should take care of it sooner than later to get ahead of any lengthy issues. Whether it be a siding repair or a siding replacement, there are a few major reasons why siding improvements shouldn't be ignored.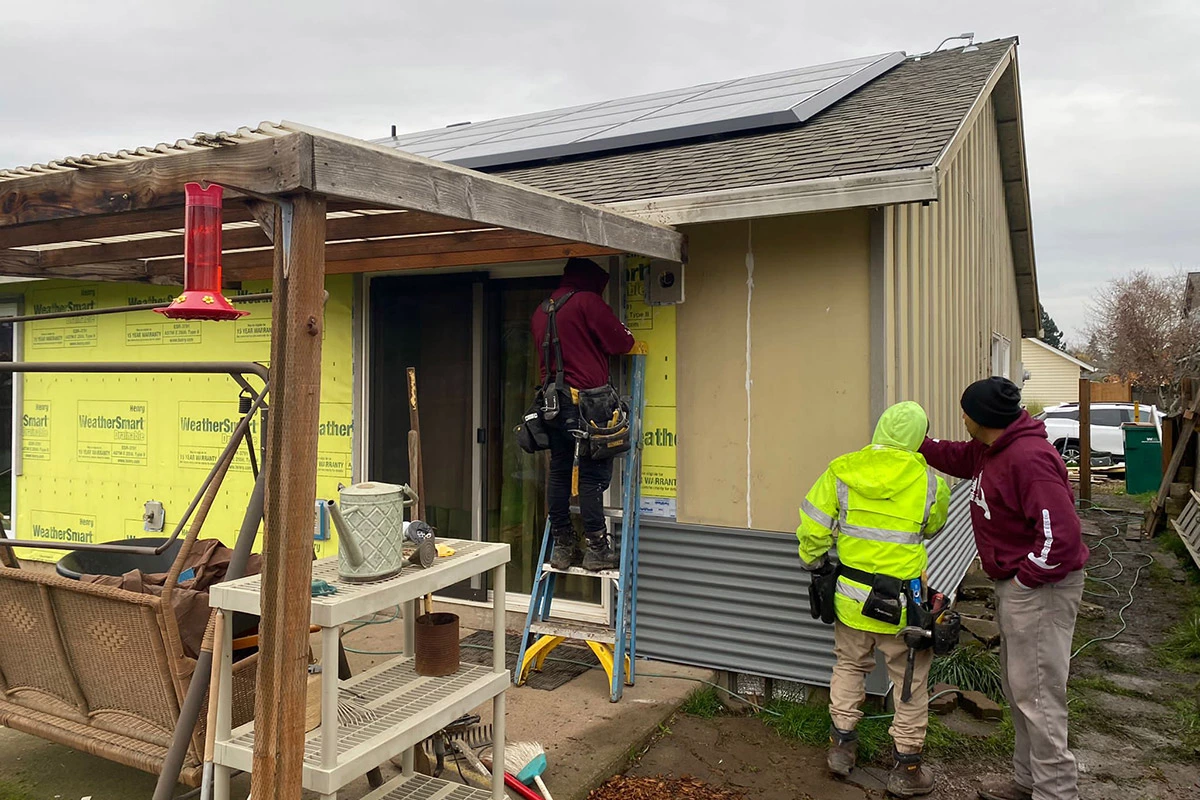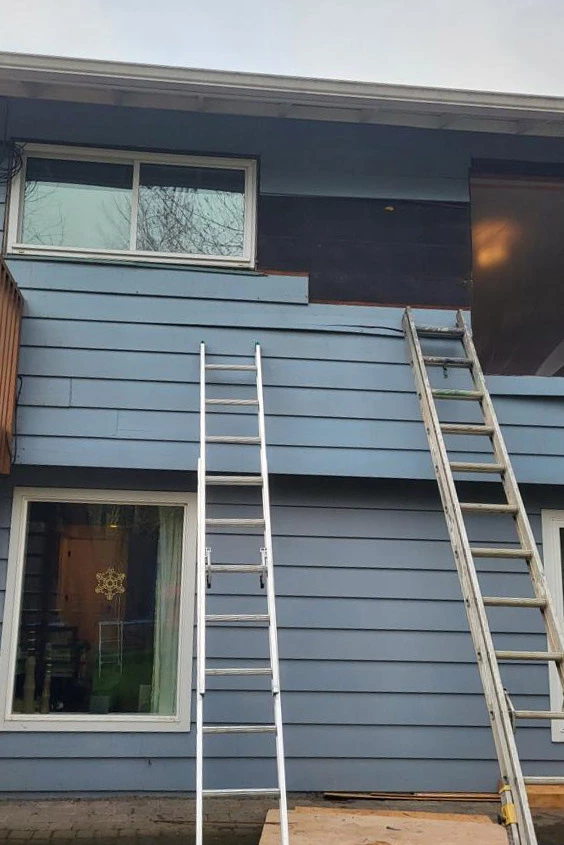 You'll Save Money
When you have a plan in place for how and when you'll update your siding, you're more likely to stay within your home maintenance budget. As mentioned above, regular inspections on your home allow you to catch and take care of siding problems early-on to avoid paying more later. A small problem can become a major one if you leave it sitting for too long. Getting small repairs done as soon as possible is important as to not wait until the damage has increased. You don't want a siding repair to turn into a siding replacement that could blow your entire budget.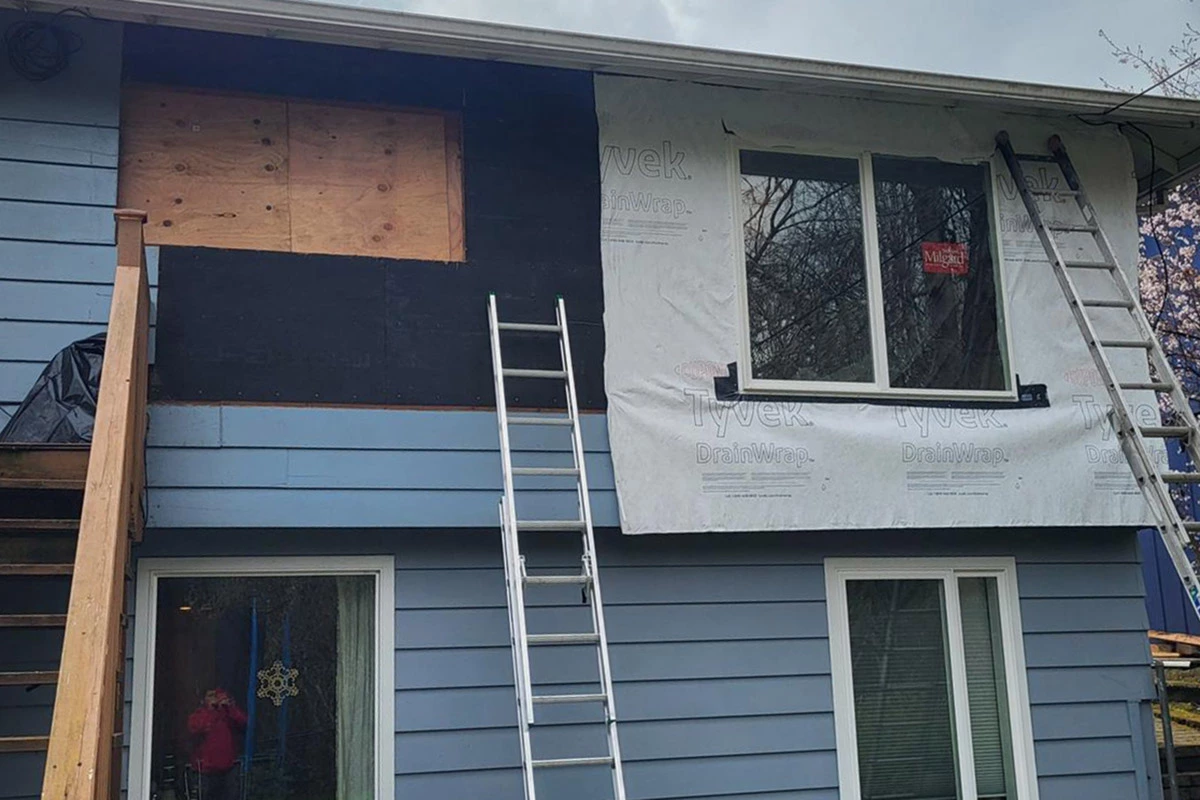 Pro Tip: To save extra on siding ("How To Save Money On Siding.."), if it's possible, consider removing and replacing the damaged siding section instead of opting to replace all your siding.
Prevent Further Damage
The siding on your home protects your house from the natural elements. If your siding is warped, bent, or cracked, those damages can lead to further destruction that gets into your home's interior. Damaged siding can result in water damage and mold, in addition to other serious installation issues. Along with annual inspections, to prevent further damage, it's important to call an expert ("How to Prevent (and Recover from) Weather Damage to Your Siding") to assess your home. Sometimes there's damage that can be missed and it's always good to get a professional's eye on the subject.
Maintain Energy Efficiency
Siding littered with cracks and holes won't insulate your home very well. Along with the overall safety factor, this issue will rack up your energy bills. In addition to using quality siding, you need to keep your siding in good shape to ensure that it continues to protect and insulate your home. If your energy bill starts to rise, inspect your siding for damage, as that might be the cause of higher costs. If you find that your siding is the cause of temperature control issues, replacing your siding will help maintain energy efficiency and more. For example, in addition to temperature insulation, fiber cement siding also protects against UV rays, pests, rot, and wind ("Enjoy More Effective Climate Control with Siding").
Improve the Appearance of Your Home & Increase Property Value
Most often than not, people want to come home to a beautiful house. Dents, cracks, and holes in your siding are a ghastly sight that may make coming home less pleasant. Boost your home's curb appeal by maintaining your siding. Then, if you ever decide to sell your home, it will not only sell quicker but will already be picture-perfect and not need much improvement for new homeowners.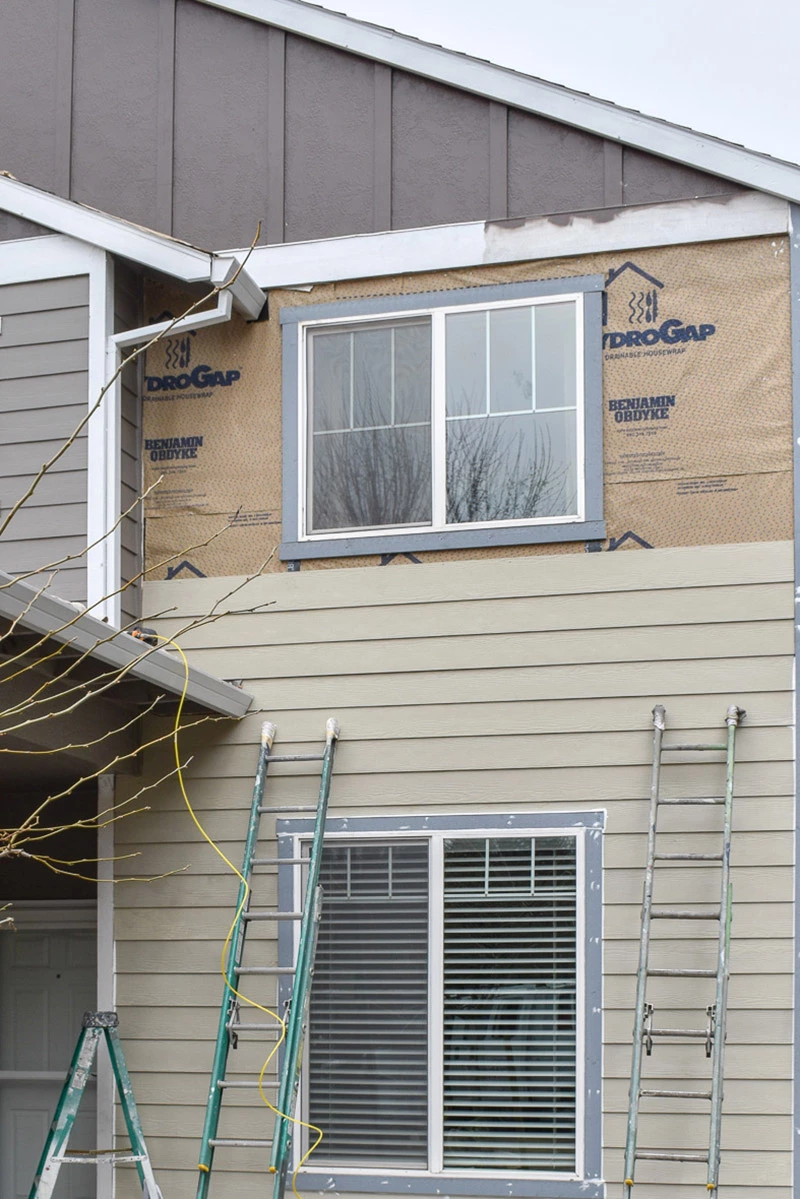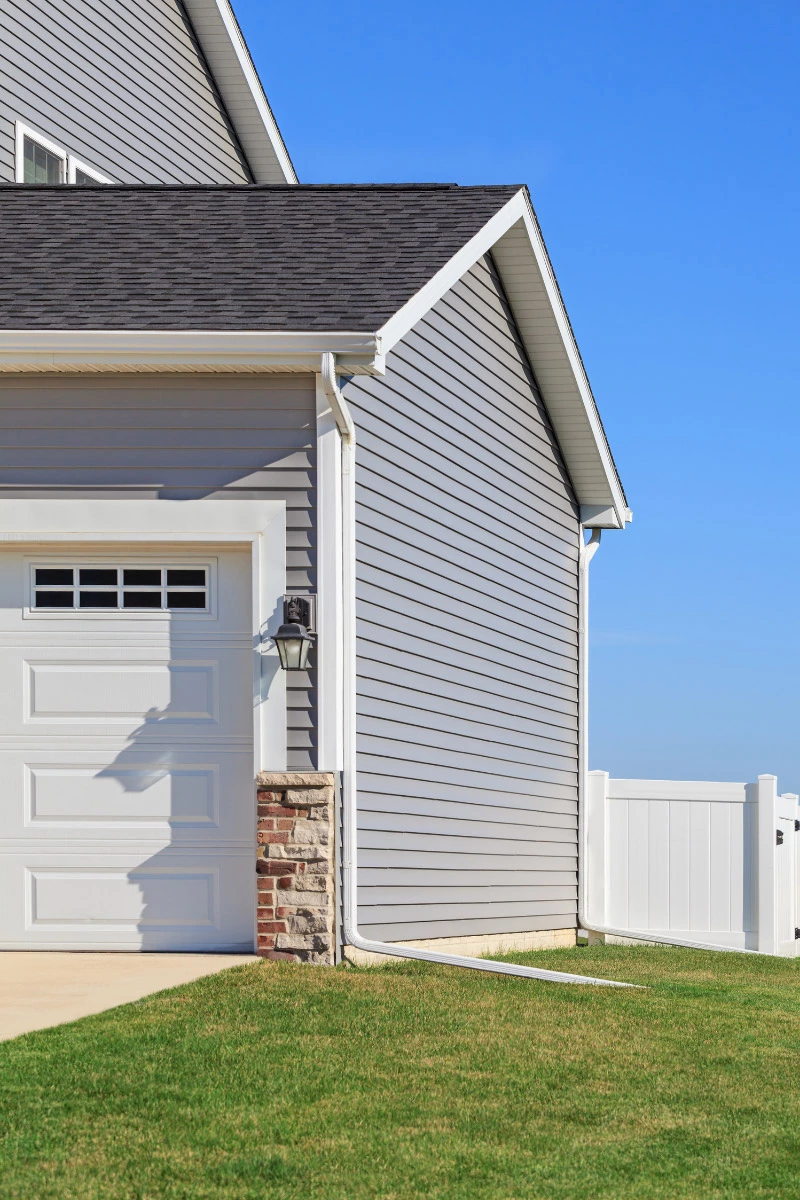 How To Navigate Your Siding Repair Or Replacement
Maybe you've made up your mind on either replacing or repairing your home siding, but you aren't sure what's next. Before making a free consultation appointment with a siding contractor, you should also consider figuring out your home insurance benefits. There are certain instances of home siding that insurance can cover for you. Keep reading to determine how to figure this out, as each insurance plan is different (Silberstein).
How To Know if Your Insurance Will Cover New Siding
What if you're caught in a circumstance where your siding was perfectly fine and then a natural disaster damages it? Say a storm sweeps the siding right off your house, how will you pay to replace it on such short notice? We're happy to report that most homeowner's insurance policies cover siding damage if it's the result of storms or fires ("Is Siding Damage Covered By Homeowners Insurance?"). However, that doesn't automatically put you in the clear.
Know Your Policy
The best way to know if your homeowners' insurance will replace your siding is to become familiar with your policy. If you already have insurance, talk to your agent about what your options might be. In most cases, you probably won't worry about it until you need it. On the other hand, if you're shopping for insurance, don't hesitate to ask about your level of protection in case of future siding needs.
Cause of Damage
Most policies cover siding replacement as long as you can prove the damage was the result of natural causes. Insurance is designed for fires, tornadoes, wind, and other elements that can destroy your home. Insurance doesn't cover wear and tear. For instance, if your siding suffers damage due to dry rot or water damage, your policy won't cover new siding ("Siding Coverage for Homeowners").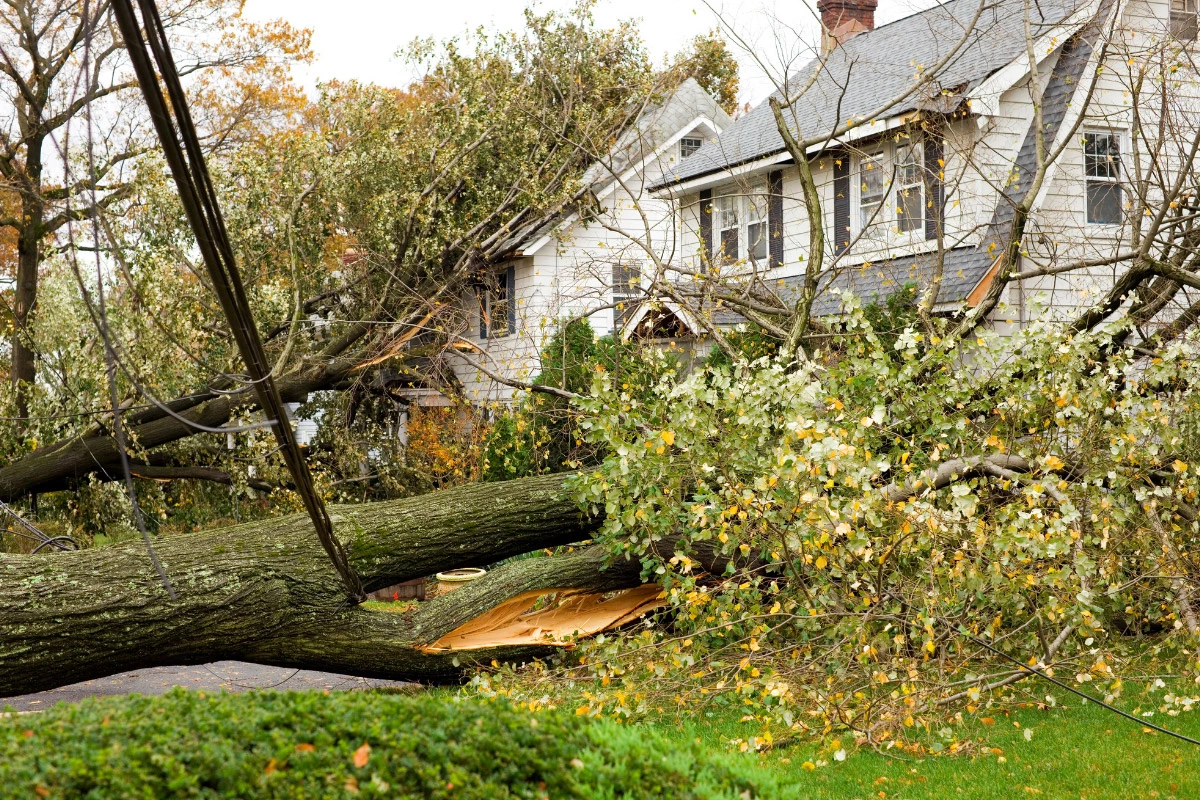 Consider Matching Your Siding
While insurance may pay for new siding on the portion of your home that was damaged, they won't pay to replace the rest of your siding ("Blog | Is Siding Damage Covered by Homeowners Insurance?") and may have trouble finding an exact match to the rest of your house. This is especially difficult with older homes. The older or more out of date your siding is, the harder it is to find a match and replace it. It can leave your home with a discolored siding patch that may ruin your curb appeal if it's on the front of your home. If this is the case, you might consider replacing all of your siding to match the repaired portion. For an older home, replacing all your siding is usually recommended anyway.
On another note, you may also be able to paint the rest of your home to match. Possibly even a new color for both the old and new siding panels if you want to give your home a complete new look. JK Paint would be happy to answer any questions you may have about painting over old/new siding so your home doesn't lose its curb appeal.
Since multiple siding replacements may increase your premiums, get your insurance to work with a reputable local siding company. Sister Siding specializes in many different types of siding. You can contact us for a repair or replacement and let us know of any questions or concerns.