Siding Repairs: When To DIY vs When To Hire Professionals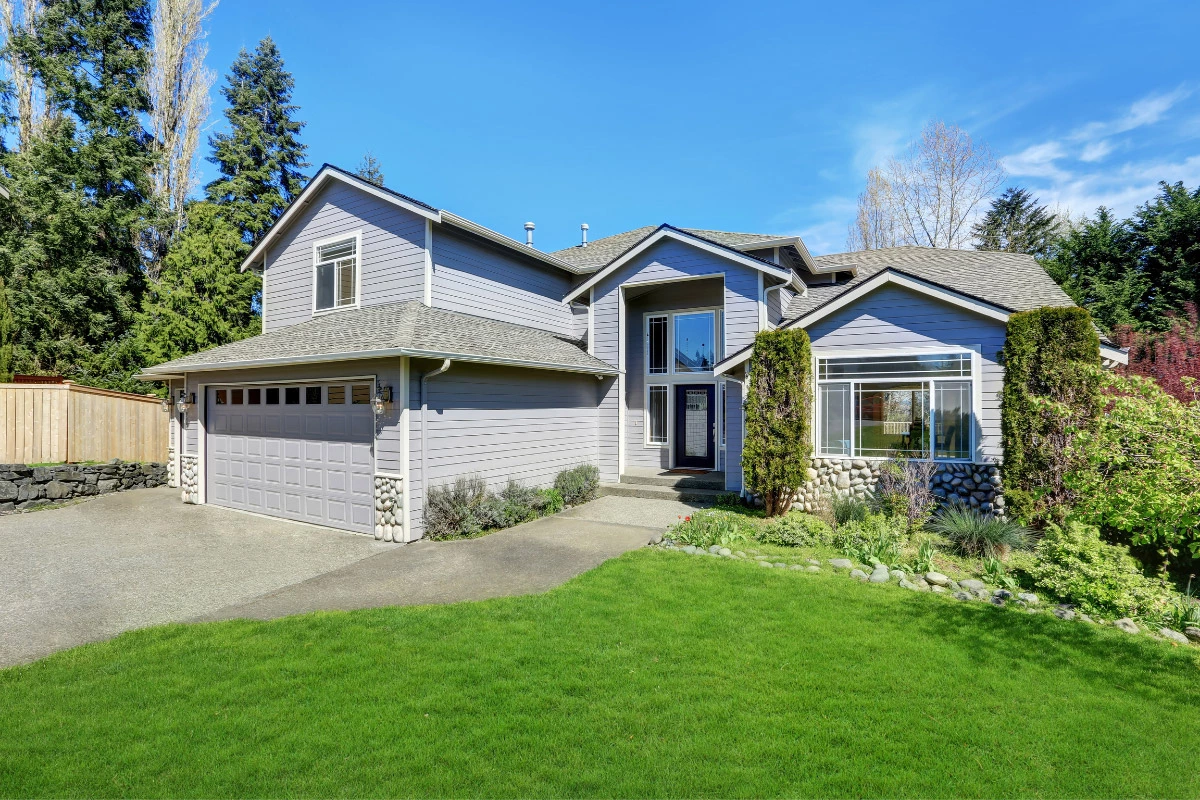 Siding protects your house from natural elements and also improves its aesthetic value. When siding is significantly damaged, it's essential to have it fixed by a professional as soon as possible. Keeping siding in the best condition will limit costly repairs and also preserve the value of your property.
Siding Issues
Vinyl Siding
Vinyl siding is a popular siding option with popular issues as well. One of the major problems include warping and buckling (Reels) that can lead to water damage and big fixing expenses. It may warp, buckle or crack due to seasonal temperature changes or be at the fault of a bad installation. Other issues include fading, creaking and gaps that can elevate to greater damage if not taken care of. Fixing your siding issues is critical if you want to prevent further damage to your property and substantially save money.
Wood Siding
Wood siding also comes with disadvantages. Aside from a high price tag, wood requires more lengthy and frequent maintenance, including a new paint job or staining each year ("The Pros and Cons of Wood Siding"). Frequent wood siding maintenance is especially vital in weather conditions found throughout the Pacific Northwest. This type of siding is more prone to wood rot and may also attract termites, woodpeckers and other pests. Like Vinyl siding, wood siding is also susceptible to warping, cracking, and water damage in addition to wood rot.
Aluminum Siding
Aluminum siding has widely been replaced as a cheap option by vinyl siding. Due to its many issues of rusting, creaking, bad insulation, easy scratching and denting, it's no longer a hot choice when it comes to protecting a home. However, metal siding is still an option on the market with steel.
Steel Siding
Steel siding is typically used commercially, but some like the metal look on their homes. Either way, though steel siding is more durable and pest resistant than the prior options, it also suffers similar side effects to aluminum. Though stronger than aluminum, steel siding is still prone to rusting and denting on impact ("4 Major Problems with Steel Siding"). It's also an expensive installation process and offers little to no insulation from outdoor elements, resulting in higher energy bills and sound pollution in the house.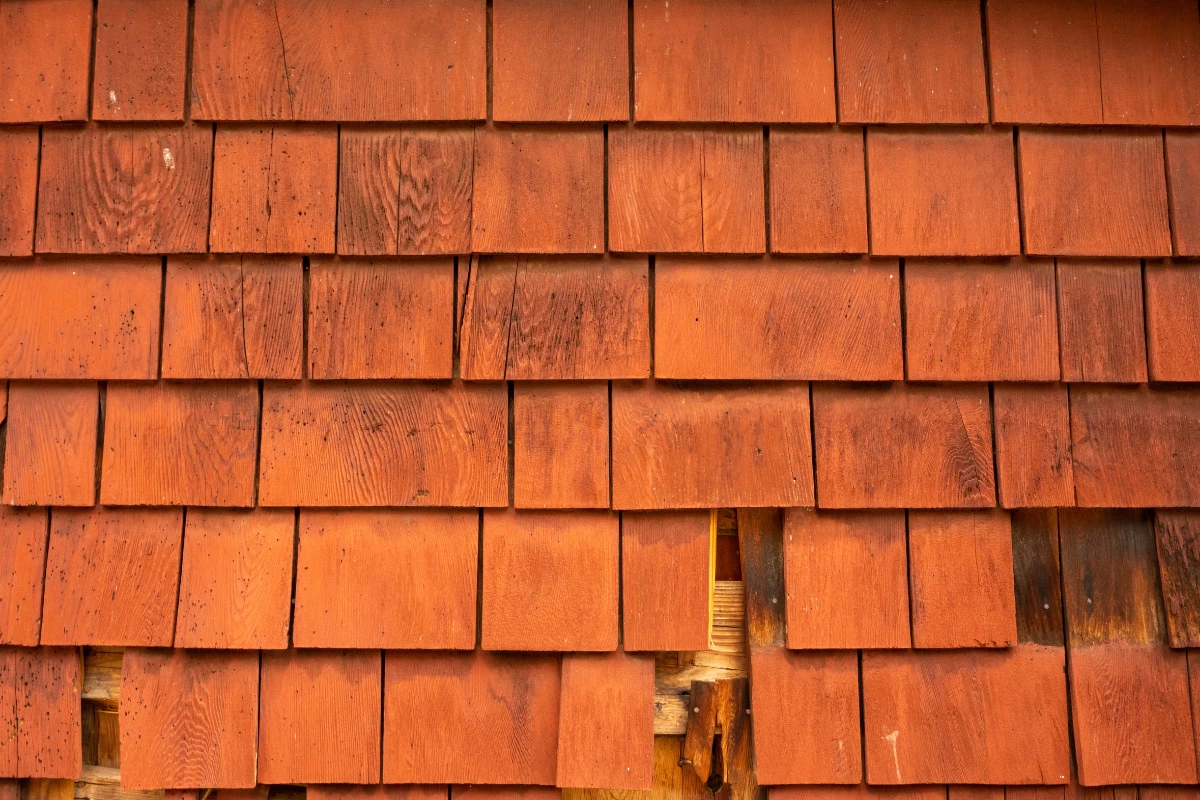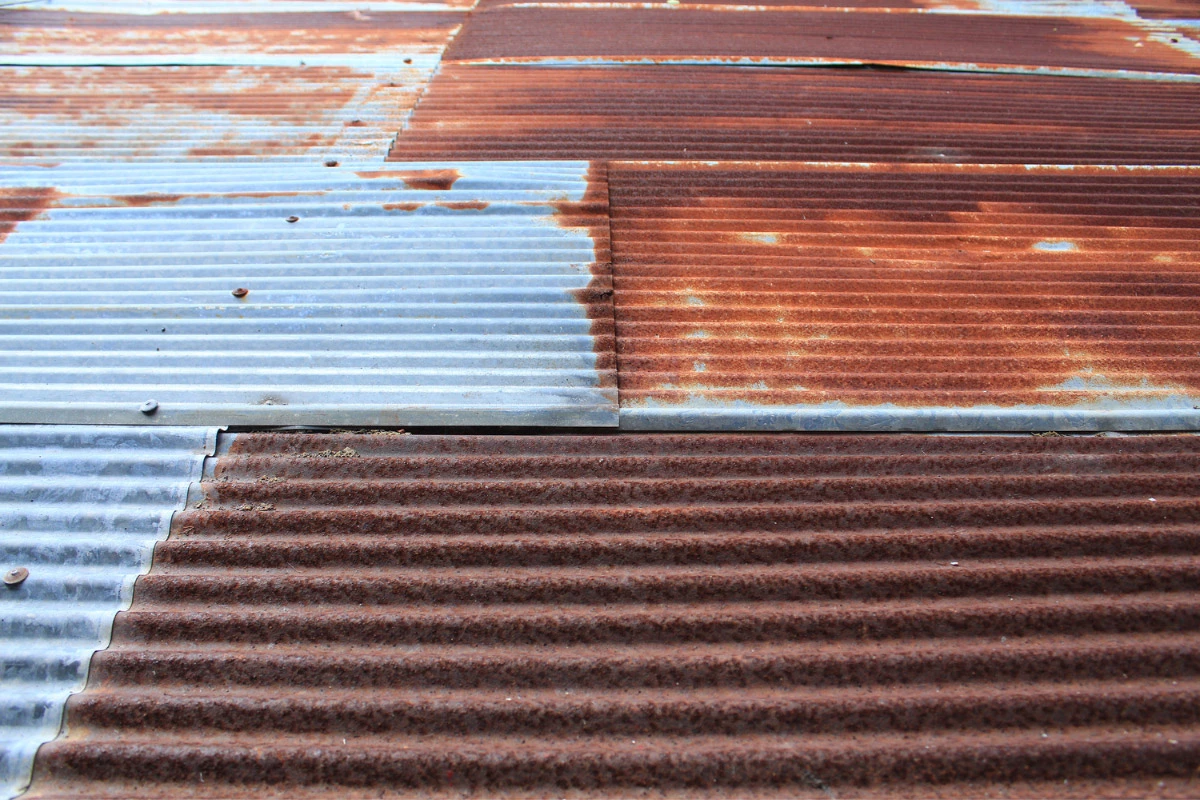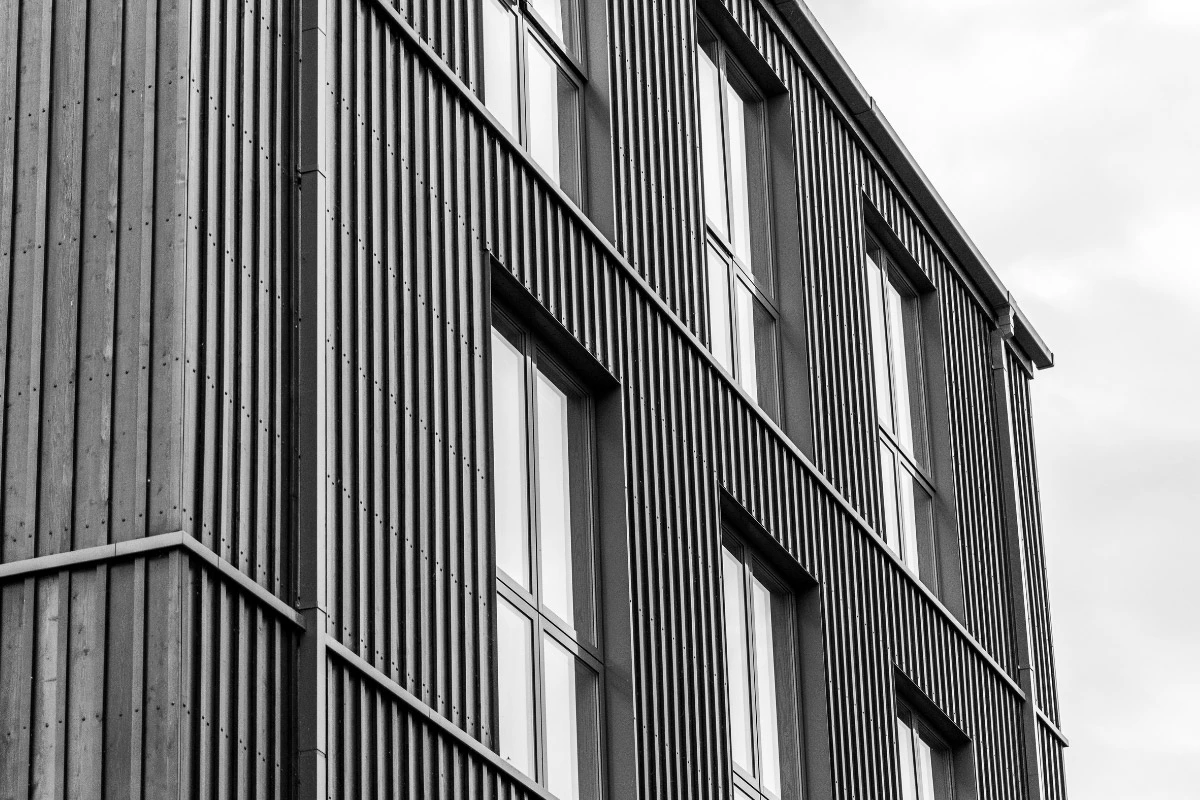 Fiber Cement Siding
All of the issues above are reasons why Sister Siding only uses HardiePlank cement fiber siding for replacements and installations. HardiePlank also has added benefits. It is a low maintenance, durable, pest and weather resistant material that can last for up to 50 years (Hardie) without much effort from the homeowner. If any maintenance is needed, all it may require is a little wash and wipe down every two years. With HardiePlank siding, a home will enjoy less damage, and more protection for years to come.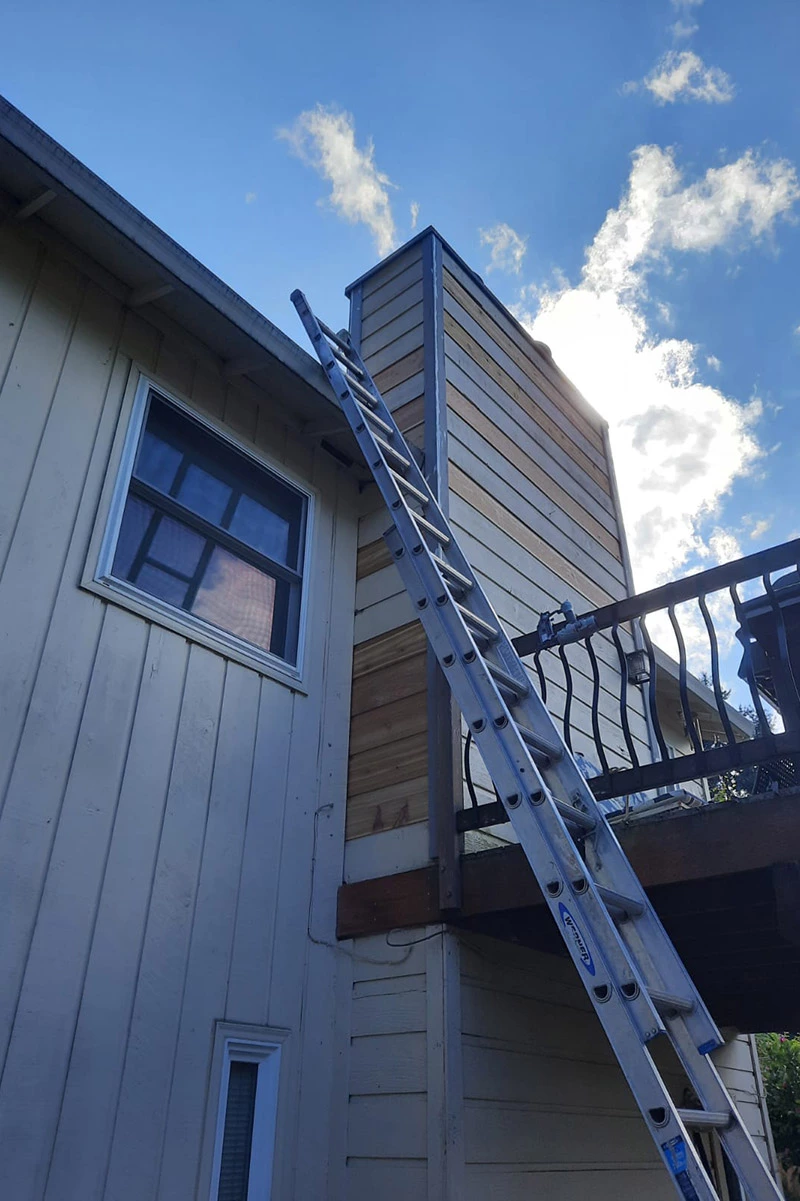 Negative Effects of Putting Off Siding Repairs
1. Increased Energy Bills
Vinyl siding is energy-efficient but when damaged it allows moisture to seep into your home's insulation. Which results in the insulating layer beneath the siding not being able to perform correctly. When cold air and moisture seep into your insulation, your home is affected. The lower performance of damaged vinyl siding will lead to your house using more energy to heat up your home and give it a comfortable temperature. Delaying your vinyl siding replacement is not advisable since you will end up paying more for your electricity bills. The only solution is to sort out the vinyl siding replacement or repair as soon as possible to avoid the high costs.
2. Reduced Curb Appeal and Home Value
Whether you are using wood or vinyl siding, if you plan on selling your house, you should ensure the siding is in optimal condition. Damaged siding caused by cracking, warping, mold, or dry rot is not attractive and can result in losing out on potential house buyers. Replacement and repair of your siding should be a priority, not only when selling your house but also to maintain its curb appeal and value.
3. Increased Maintenance Costs
Putting off your siding replacement or repairs translates to postponing a problem. When you delay your siding replacement, you are doing further damage to your siding and increasing the cost needed for maintenance. The more damage that's done to your siding, the higher the cost of fixing it will be. It's better to get ahead of the problem and fix it in the early stages than to wait till it's too big of an issue to reverse.
Routine House Maintenance
Checking your siding for issues can be easily done if you are routinely keeping up with house maintenance. You should inspect your house for signs of damage at least once a year. Start by taking a look at the exterior of your home to check the siding, roof, windows, doors, gutters, and other exterior features for possible maintenance.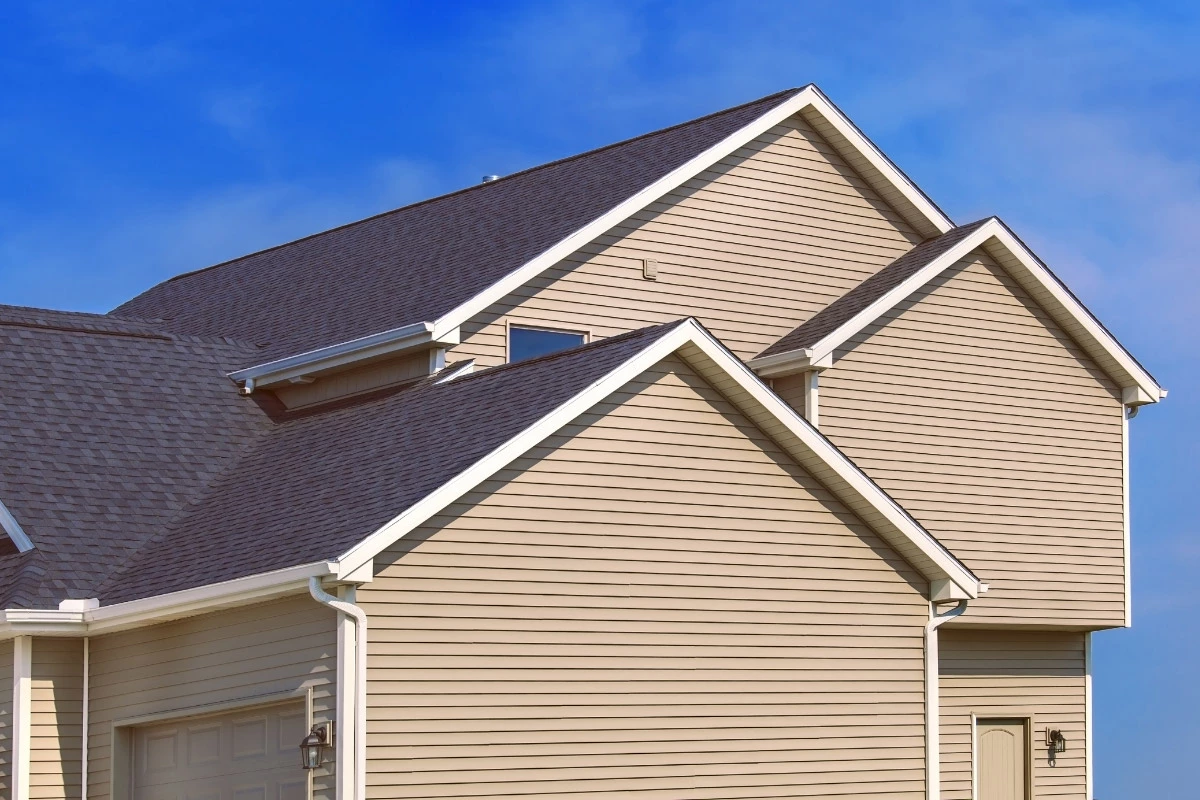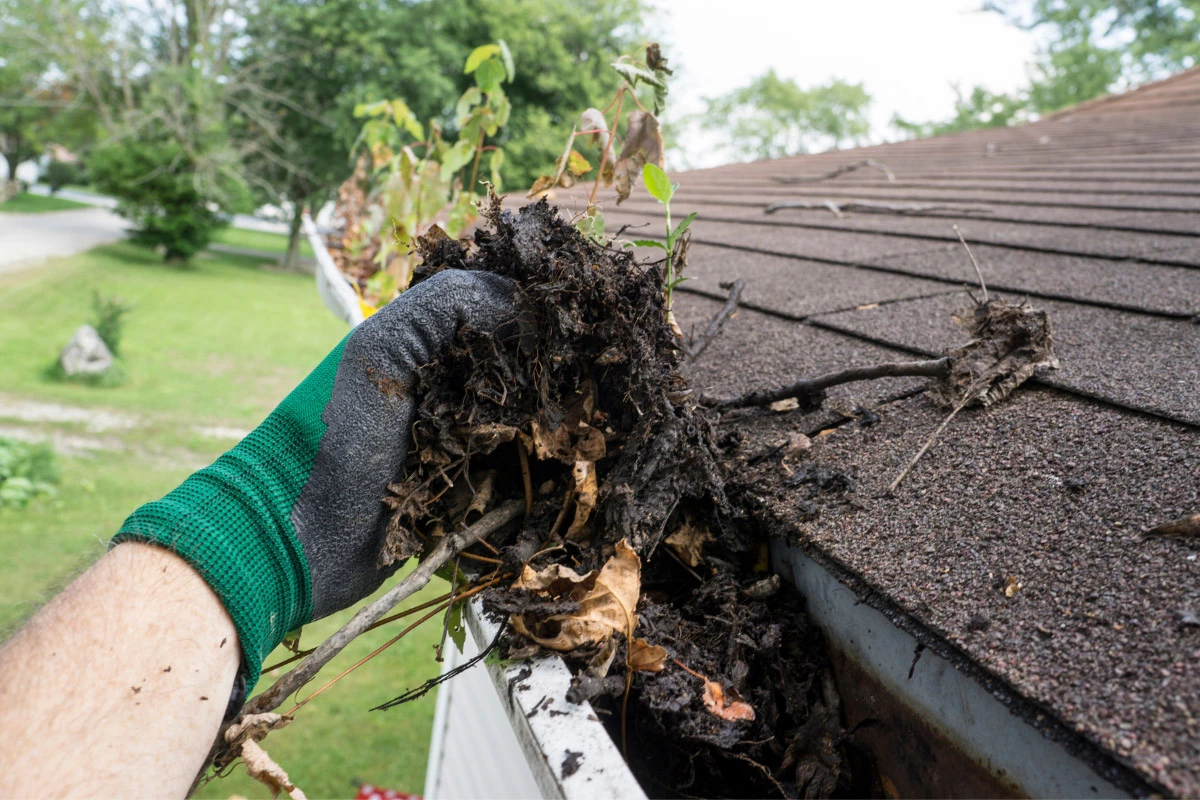 When it comes to siding, you may be surprised to find larger issues than anticipated. Severe damage will require a professional company to fix it. However, sometimes siding damage is minor enough to attempt repairing on your own. Small siding gaps found in siding are a type of repair that can be tackled through DIY.
Gaps in siding are an example of a poorly constructed home and may be the cause or result of a bigger siding issue. Either way, gaps can lead to further damage if not attended. Knowing how to properly fix gaps in your siding is key to maintaining your home.
Still, making your own siding repairs is tricky. If you've never restored your siding before, you should follow step-by-step instructions or ask a local siding company for help. Use the tips below to figure out what you need to repair the gaps around your house.
Inspect Your Siding
Where there's one gap or an otherwise damaged panel of siding, there are probably more. From a short distance, use binoculars to inspect every inch of your home on a clear day. Note each area that you need to repair to ensure you don't miss a spot. If you have the tools and materials ready to go, you should fix all damages immediately.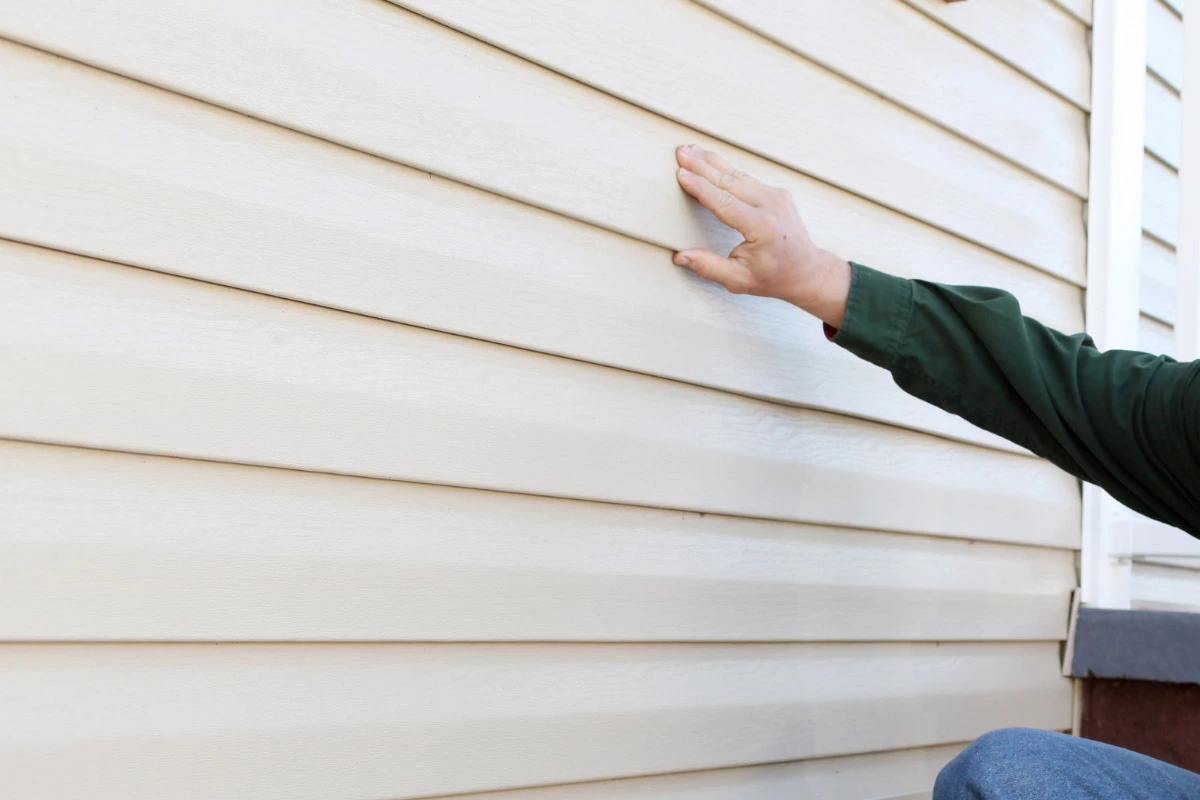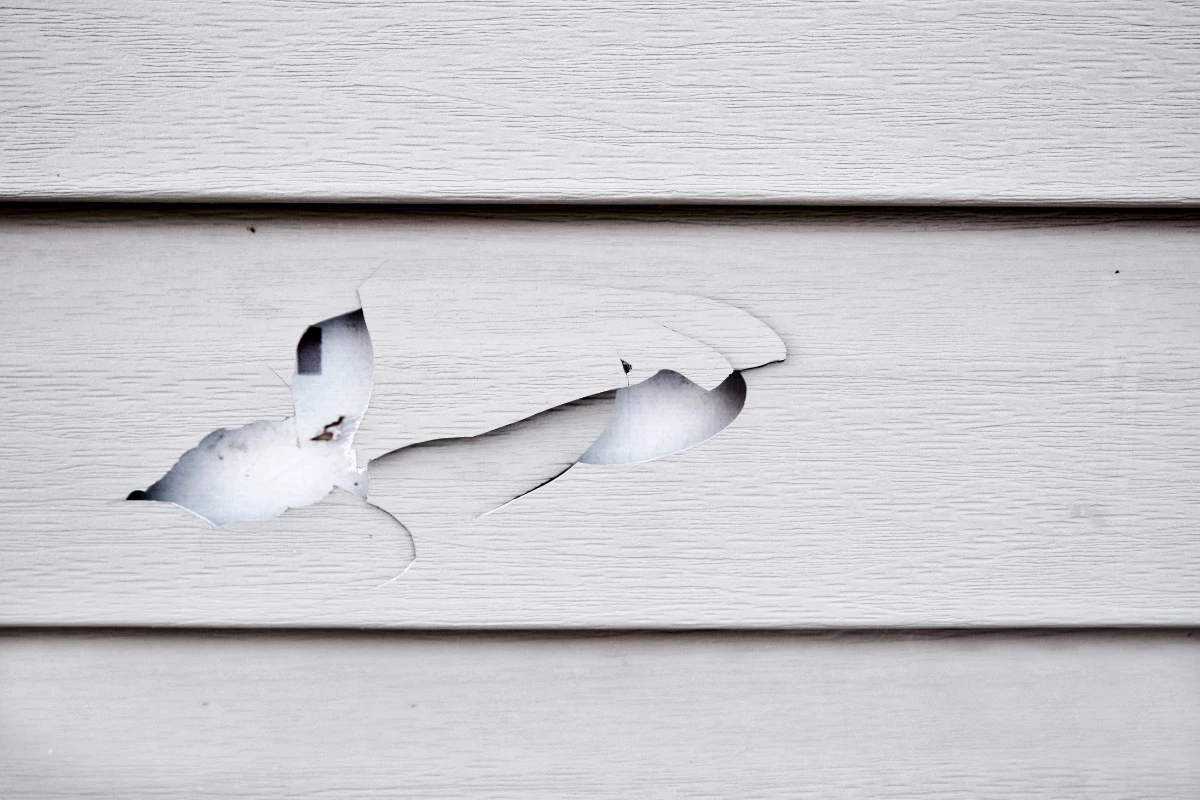 Why Siding Gaps Happen
The gaps in your siding may be due to natural damage or poor installation. If you live in an area where storms are common, make sure you inspect your siding habitually. If you're building or repairing a home, it's important to partner with professionals to ensure you use the right materials for your area. Furthermore, professionals will install your siding correctly the first time so you won't experience unsightly gaps.
Materials Required for Siding Repair
Before you begin your project, gather the materials you need to repair your siding. Since each repair is different, your tool list may vary depending on the extent of the damage. Possible tools and equipment you'll need to complete a repair might include:
Caulk
Hammer
Siding replacement panels
Zip tool
Rags
Nails
Putty knife
Tape measure
Utility knife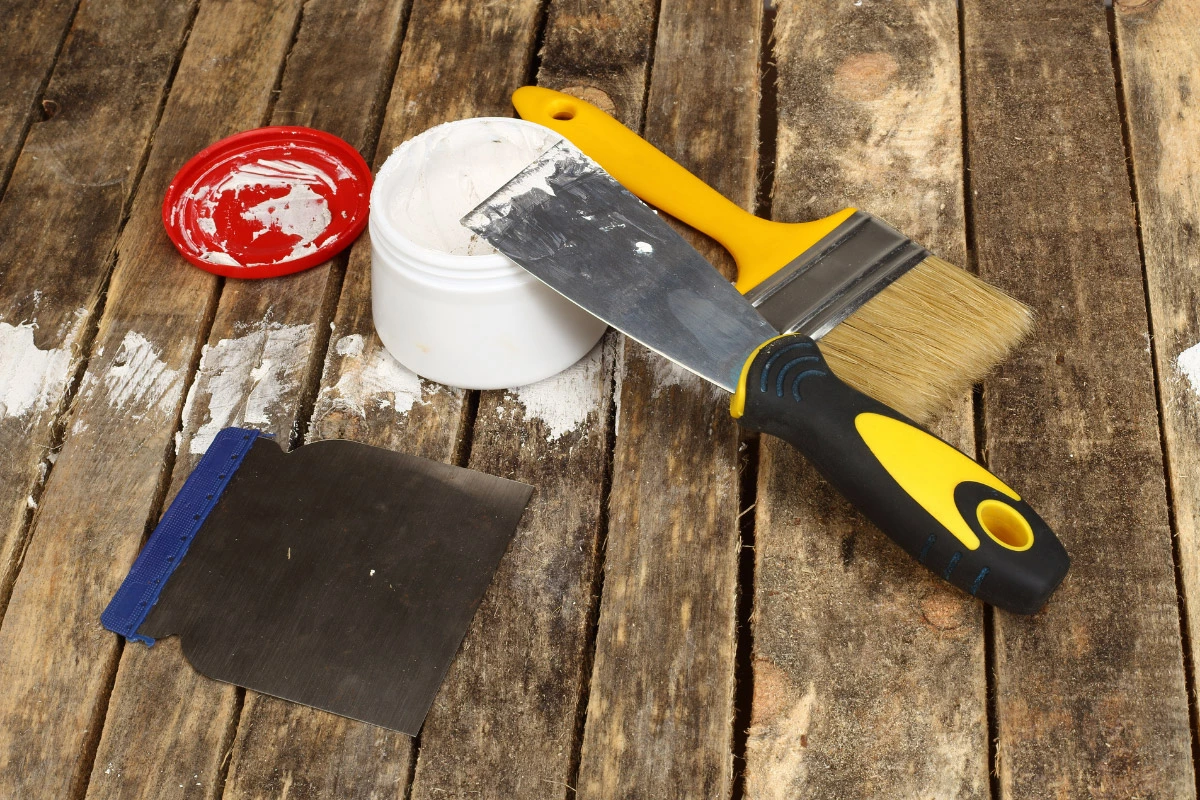 Repairing Gaps in Vinyl Siding
Sister Siding doesn't replace vinyl siding due to its lack of reliability, but we will update any siding with HardiPlank replacements instead. Vinyl siding is easily damaged, which is why it needs to be repaired often. Panels should overlap so you don't see any gaps. If your vinyl siding is not overlapping, gaps in siding may be the fault of the installer.
Slide Your Current Panels
The best way to repair gaps in vinyl siding is with the panels already attached to your home. First, choose a panel near the gap. Siding panels are nailed to your home, so you will have to unlock it from the panel above with the back of your hammer. Once it's loose, re-center it so that the gap isn't showing. Make sure you cover the entirety of the gap and don't expose another gap at the other end of the panel.
Once you realign the panel, use nails and a hammer to reinstall it. The panel ends should overlap each other slightly so that no gap is showing. Repeat this process for each spot on your home that has an opening.
Install New Siding Panels
In some cases, you might need to install a new siding panel. If your siding is new enough that it hasn't faded in the sun, you can attach another siding panel to it. Choose a panel that matches the color of your current one. You may want to install a new panel if you lost one in a storm or if you can't cover your gap with a realignment via the "sliding" method mentioned above.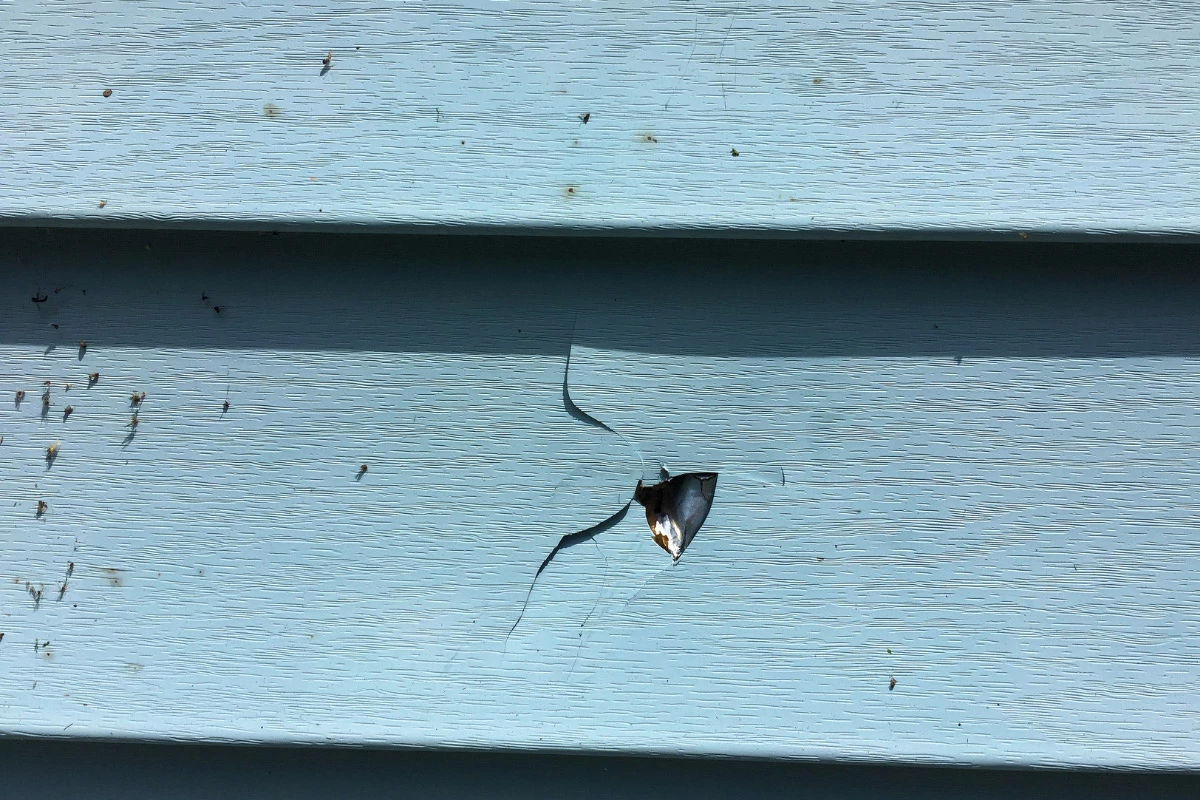 Use Caulk
For small gaps, caulk will seal the hole. Caulk is usually a mixture of latex and acrylic materials ("How to Choose the Right Caulk or Sealant") that can be used to fill and close up siding gaps less than 1-quarter-inch wide ("Caulking"). The more caulk you add, the less likely the repair will hold long term. If you have several small gaps and don't want to measure each one with a measuring tape, a good rule of thumb is to make sure the gaps are less than half the width of your pointer finger before putting caulk in them.
Pro Tip: Once you apply the caulking, use a rag to wipe away the excess and smooth out the line. You don't want your repair to look worse than the damage.
Repairing Gaps in Wood Siding
The types of gaps you find in wood siding are different from those found in vinyl. Wood siding panels are long, so the holes you see may be caused by warping, cracks, or chips in the wood.
To repair a section of wood siding, you should remove the rotten area and sand it down. Use a polyester-based putty material to fill in the gap. This putty substance is like a paste, so you can use a putty knife and level it onto the area for the repair.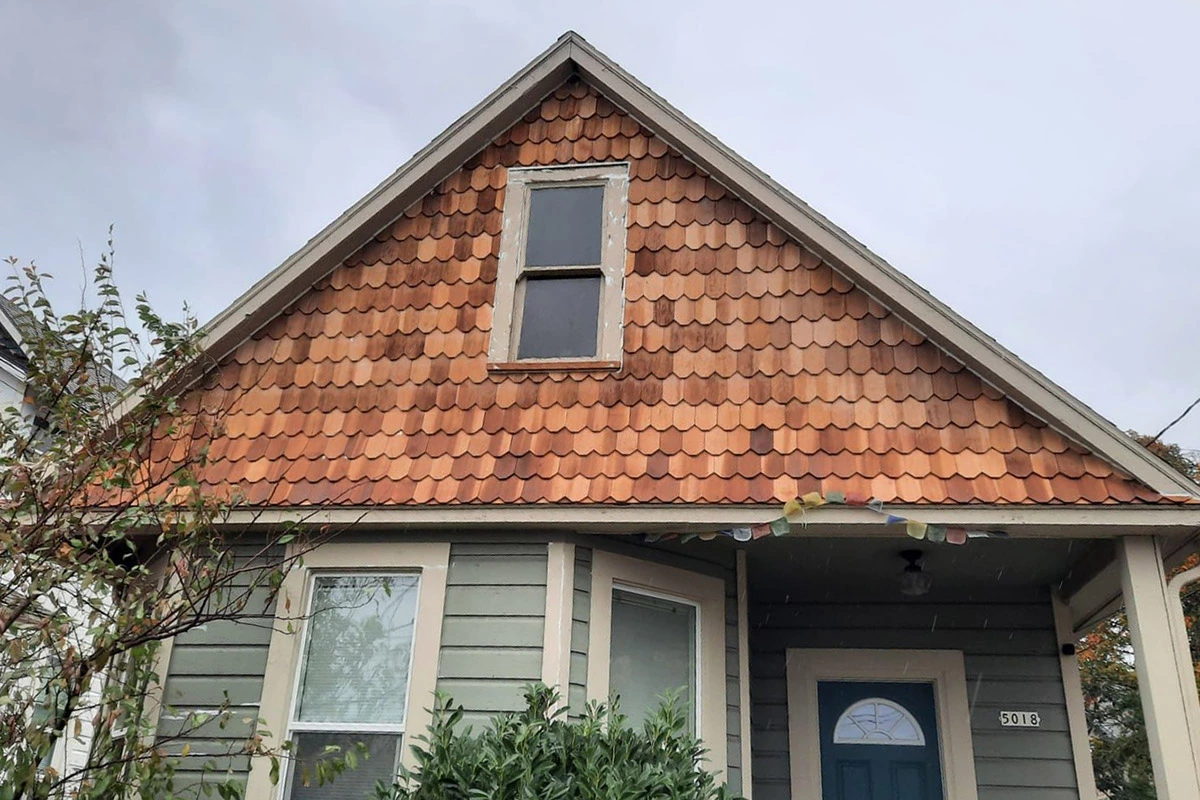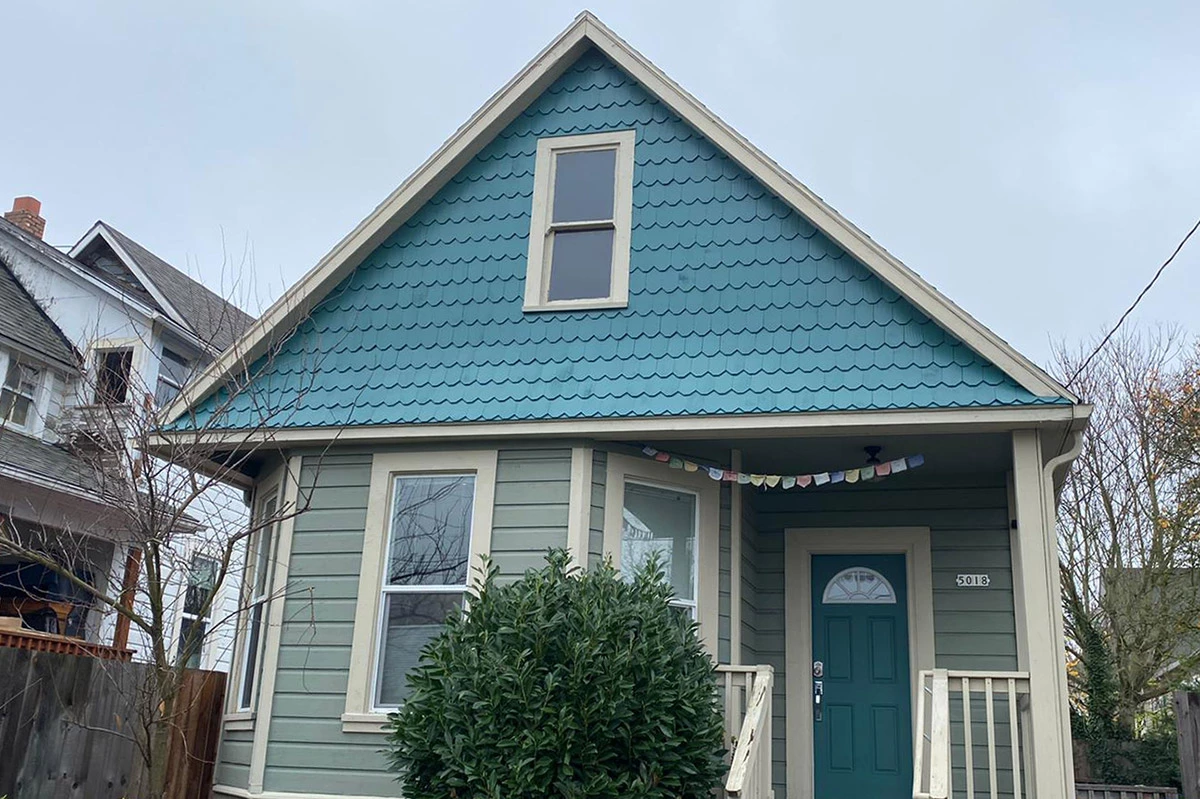 Before and after pictures of updated shingle siding done by Sister Siding.
Reasons To Repair the Gaps in Your Siding
It doesn't matter if the gaps are from storm damage, wear and tear, or a bad installation, fixing them up will improve your home's curb appeal. Which ultimately increases your property value, whether you're looking to sell your home or not.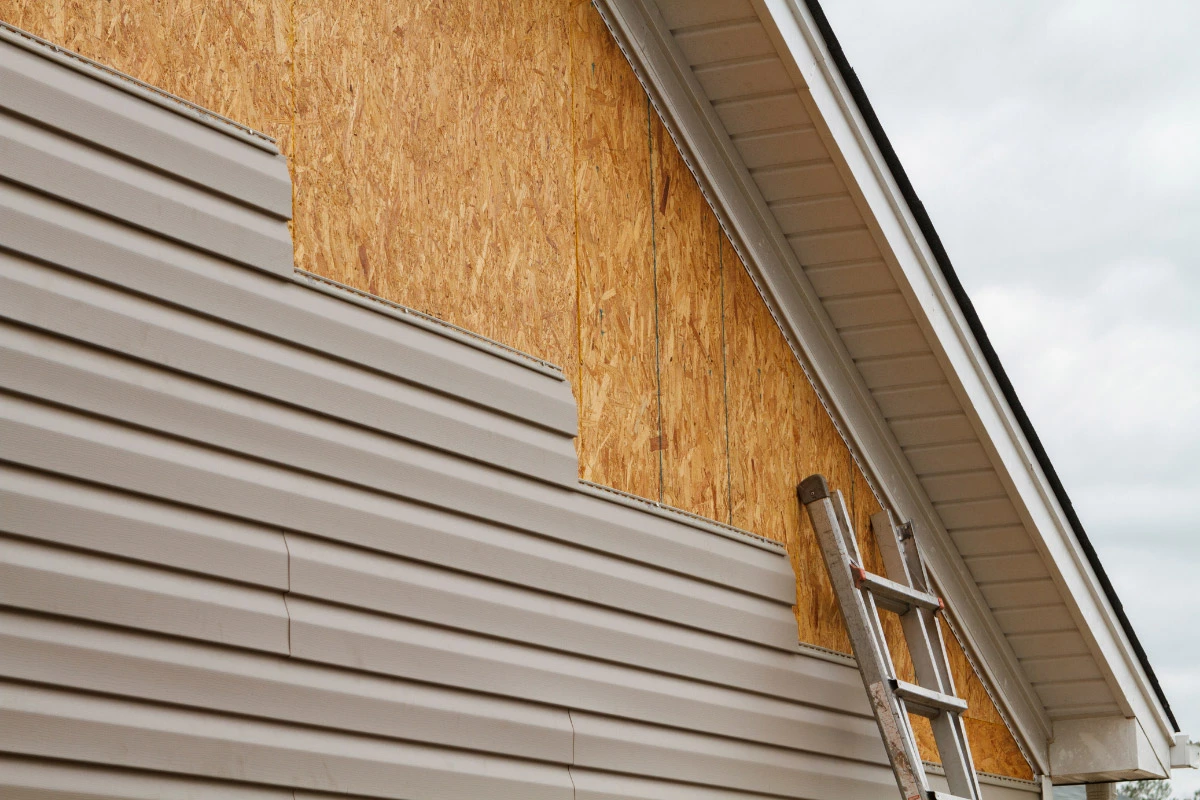 Why Hire Siding Contractors
When you find a siding issue like dry rot, or other damage that's a little too big for a DIY, hire professional siding contractors. Regardless of the reason behind the repairs or which material you're working with, hiring professionals will ensure you get the job done right. Talk to experts about your options and look at reviews to make sure you're working with the best local company.
Even after asking for quotes, you might still be tempted to attempt DIY to save some money. It's a common mistake to assume you can handle a major home repair on your own, especially when it comes to siding. The reason you should hire a siding repair contractor for larger jobs instead of DIY is ultimately to make sure your home is properly protected.
Professionals Are Experienced
It's best to work with professional siding contractors who are trained and experienced. If you have never installed a large bit of new siding on a house, don't start with yours. The best way to avoid a huge mistake is to let installers handle the project so the job is done right the first time.
Pro Tip: Make sure to get a warranty on your siding and installation in case something goes wrong. In addition to the manufacturer's warranty, you should also receive a labor warranty.
Contractors Have Necessary Materials
Let a siding company work out the details when it comes to acquiring siding panels and other equipment to repair the exterior of your home. Obtaining the tools for siding ("16 Different Types of Vinyl Siding Tools") your home is expensive, and you won't need those tools once you're done. Furthermore, contractors have relationships with manufacturers to get the best prices on materials. You may save money by working with a contractor.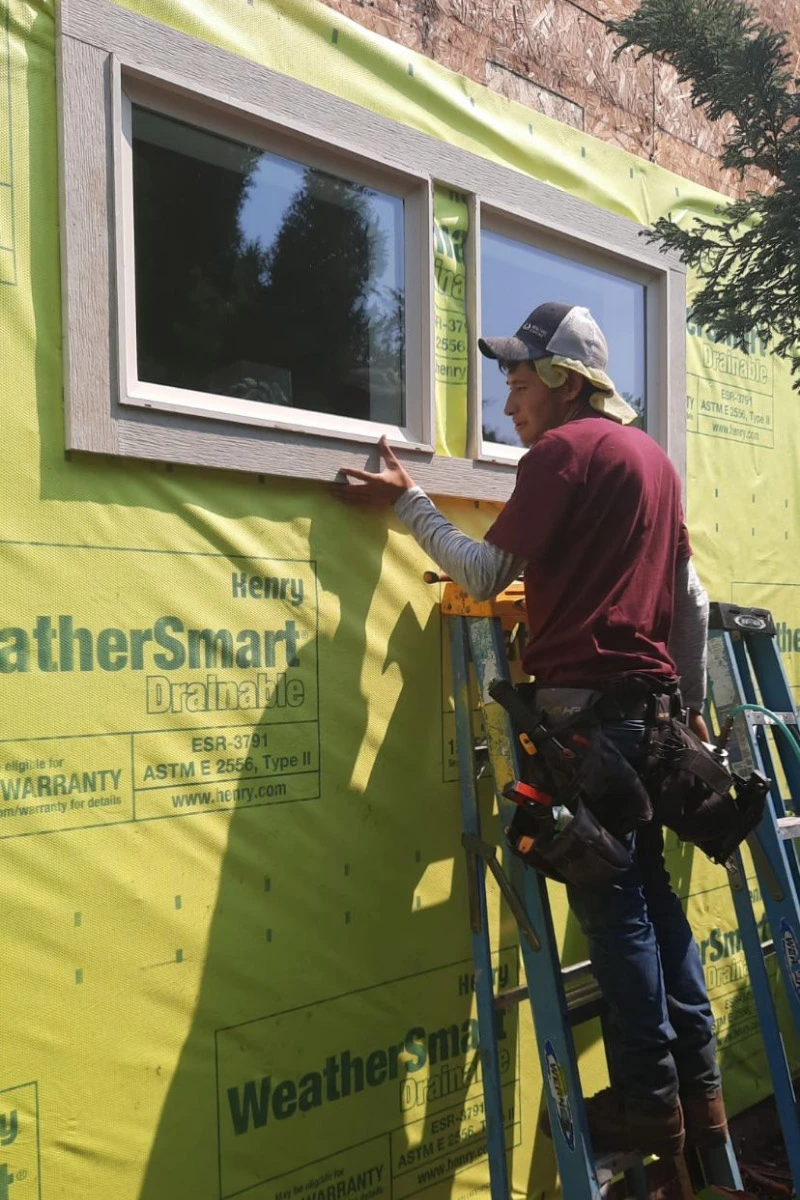 Professional Contractors Are Reliable Installers
Safety is essential during an installation. When you work with professional contractors, they'll guarantee you and your home are protected. A reliable siding company may give you a list of ways to prepare your home for repair or replacement, including moving your car and keeping pets and children inside for everyone's safety.
Save Time
It's difficult to know how long a project will take if you've never done it before. When you work with professional siding contractors, they'll give you a timeframe for your reinstallation. Experienced installers work fast and through most hours of the day. If you skip a day or take a plethora of breaks, it'll take you longer to complete the project. The longer it takes to side your house, the more likely it is that rain or other elements may harm it, costing you more money in the long run.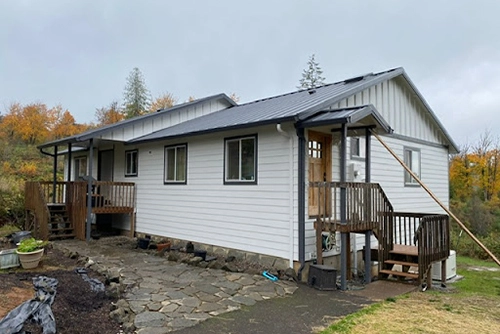 Don't make the mistake of thinking you'll save money by repairing your own siding if you aren't experienced or ready for the task at hand. Small repairs can be done on your own, but still shouldn't be attempted by siding repair beginners ("DIY Siding Vs. Hiring A Professional [Pros & Cons]"). Especially when it comes to large repairs. You risk destroying your home and decreasing its curb appeal.
Local siding companies know how to handle repairs that are specific to your area. If you're trying to figure out how to properly fix gaps or make big updates in your siding, don't hesitate to rely on the people who repair siding for a living. Experienced professionals at Sister Siding can repair and install siding, no matter its condition. Call or email us to find out what we can do for you.