Choosing Between Siding, Windows, And Contractors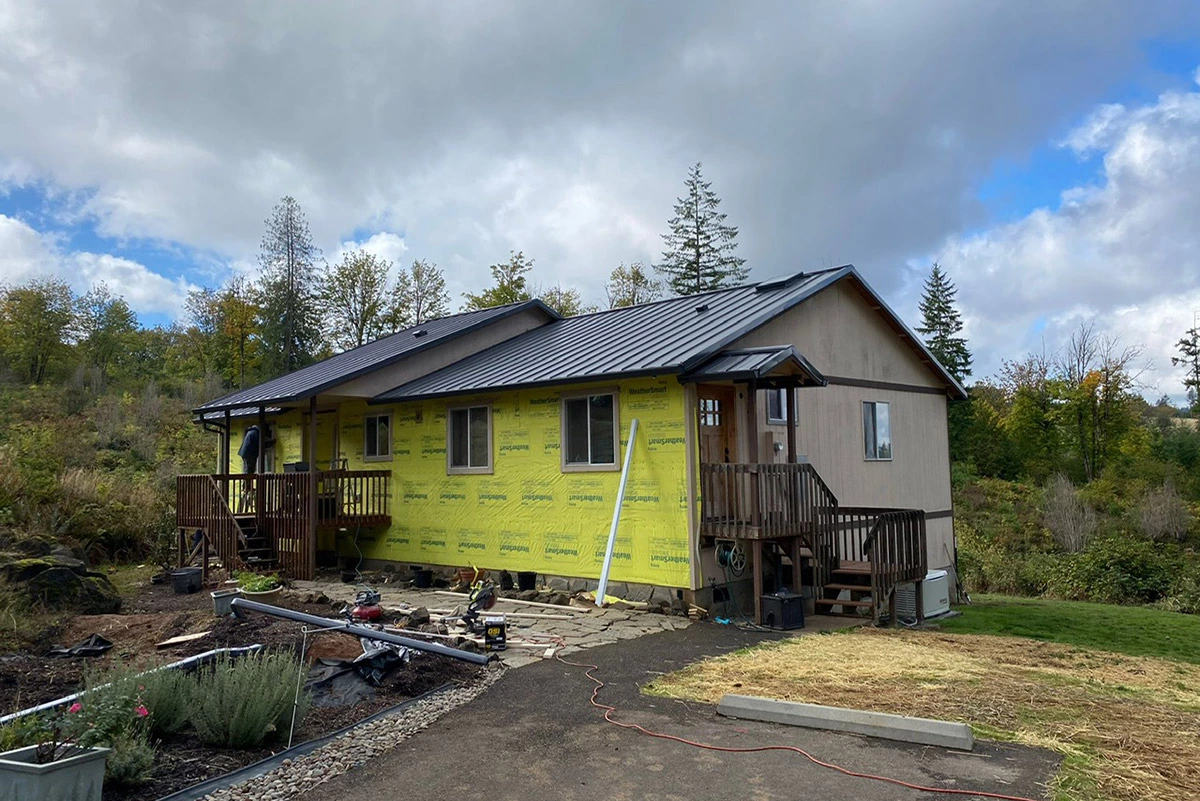 When the exterior of your home needs a makeover, it can be challenging to know where to begin. You may be in need of some new siding and new windows. Is it better to replace your windows or siding first? If you want to make a decision by cost, you may be thinking, "siding installations are expensive, maybe I'll just update the windows." If you have a big house with a lot of windows, replacing the siding might actually be cheaper.
Regardless of cost, there is usually an order of operations. However, knowing which elements to replace first isn't the only factor — figuring out who to hire for the job is just as important.
Reasons to Replace Windows and Siding
It's not ideal to find that you need a window and siding replacement at the same time. You might even be in need of one more than the other, which could influence your decision for what needs to be attended to first. A speedy window replacement could be at the top of your list if the glass or frames have cracks, if the paint is chipping, if there are unexplainable window drafts, or if they've lost their weather stripping.
On the other hand, your windows may have some life left and it could be your siding that needs a quicker replacement. Damaged siding is typically visible. Dents, cracks, holes, and warping are common signs you need to replace it. While other problems are more discrete, such as wood rot. Prolonged or severe siding and window destruction can also lead to extensive water damage, which will become noticeable in time. Unbeknownst to most, damaged siding and windows can also be the cause of a disrupted HVAC system.
Both siding and window damage can be unsafe and the result of higher energy bills ("Replacement Siding | 10 Signs to Replace Siding") due to inconsistent home temperature control. These concerns lead to more problems than the initial damages if left untreated for too long. It's best to consider the consequences of leaving one or both of these areas without a fix, before ruling out one or the other in terms of cost or what's better or worse. If both need to be updated, then it's best to replace both. Keep reading to see how that process should go.
Replace Your Windows First
Any good contractor will advise you to replace your windows first ("Is It Better to Replace Windows or Siding First?"). During a window installation, there's the risk of damaging your home siding anyway, so you might as well do it before re-siding your house. Further, though window contractors commonly remove siding ("Can You Replace a Window Without Removing the Siding?") before installing new windows, they may need to cut part of the siding away upon installation, and you don't want them to remove pieces of brand-new siding. Another reason to start with windows is that siding installation often damages capping (Burnett). Your contractor will likely replace the caps on your windows, which is beneficial for you.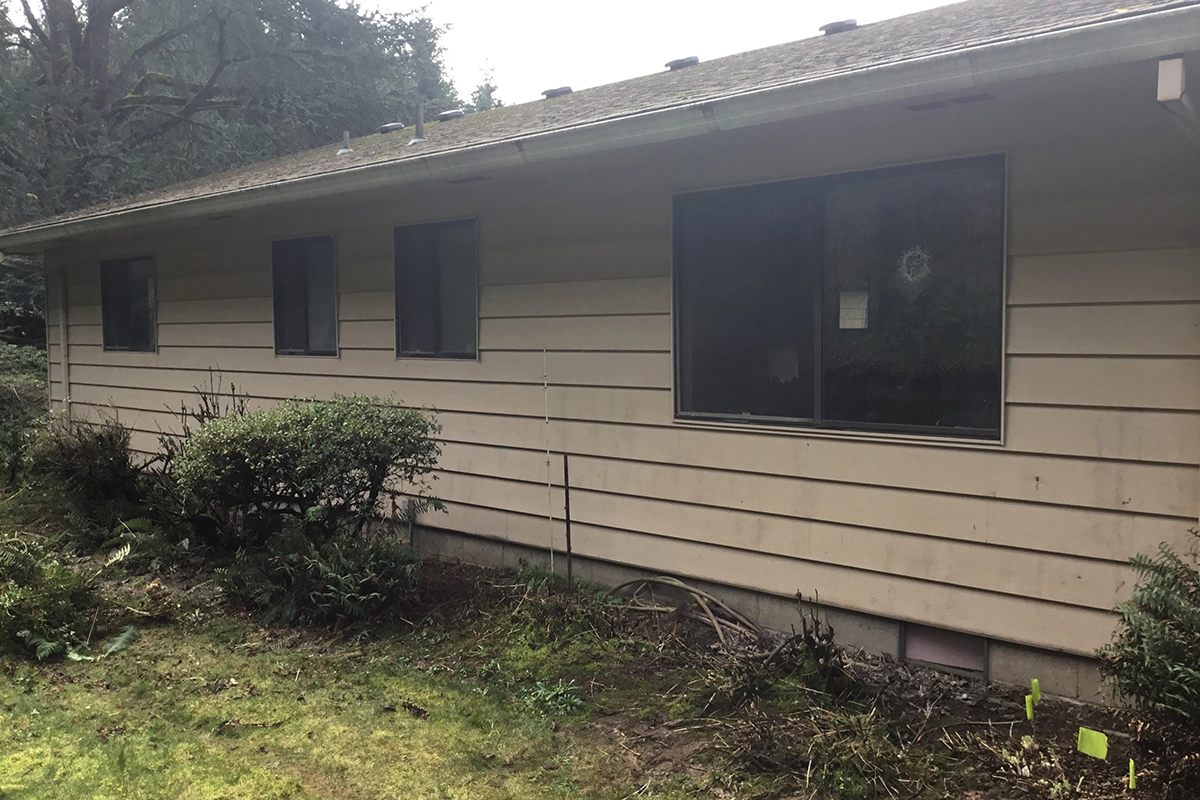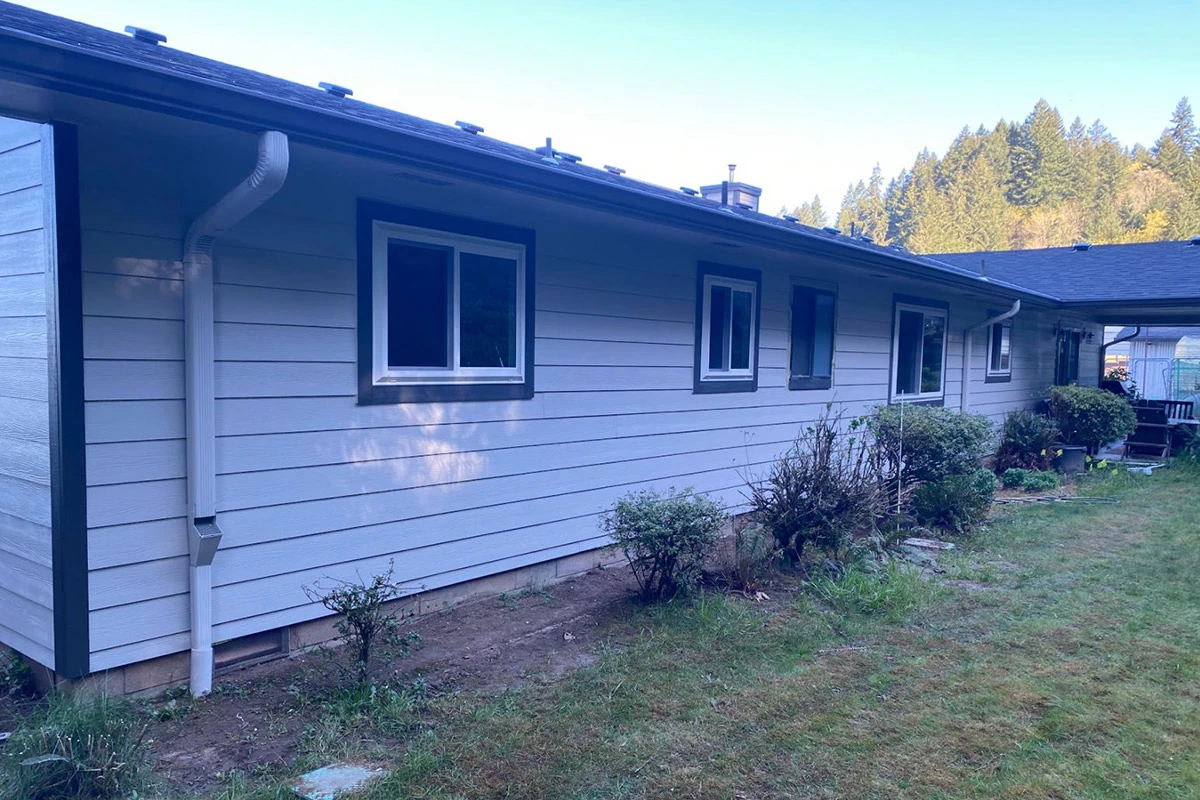 It's Best to Replace Both
Ideally, you'd have your windows and siding replaced at the same time ("Can You Replace Windows and Siding at the Same Time?"). One after the other. While this may cost more than only updating one of these components, you could save money in the long run by replacing both. A complete replacement allows contractors to install better weather sealants and moisture barriers for both siding and windows.
Furthermore, you won't have to replace as many window caps in the future if you have them do the job all at once. Window caps ("Your Comprehensive Guide to Understanding Window Capping") cover the wooden window frame to protect it from different weather conditions. Capping, or cladding, increases the longevity of the window so your home can be adequately protected.
A new window and siding upgrade will keep your home safe for upwards of 50 years ("How Long Does Fiber Cement Last?")! Once you've made a decision on whether or not to replace your windows and siding, what's next is finding the right contractor. Time values and financing options are a big indicator of a great siding and window contractor, but there are a few more things to consider.
What To Consider When Choosing a Window and Siding Contractor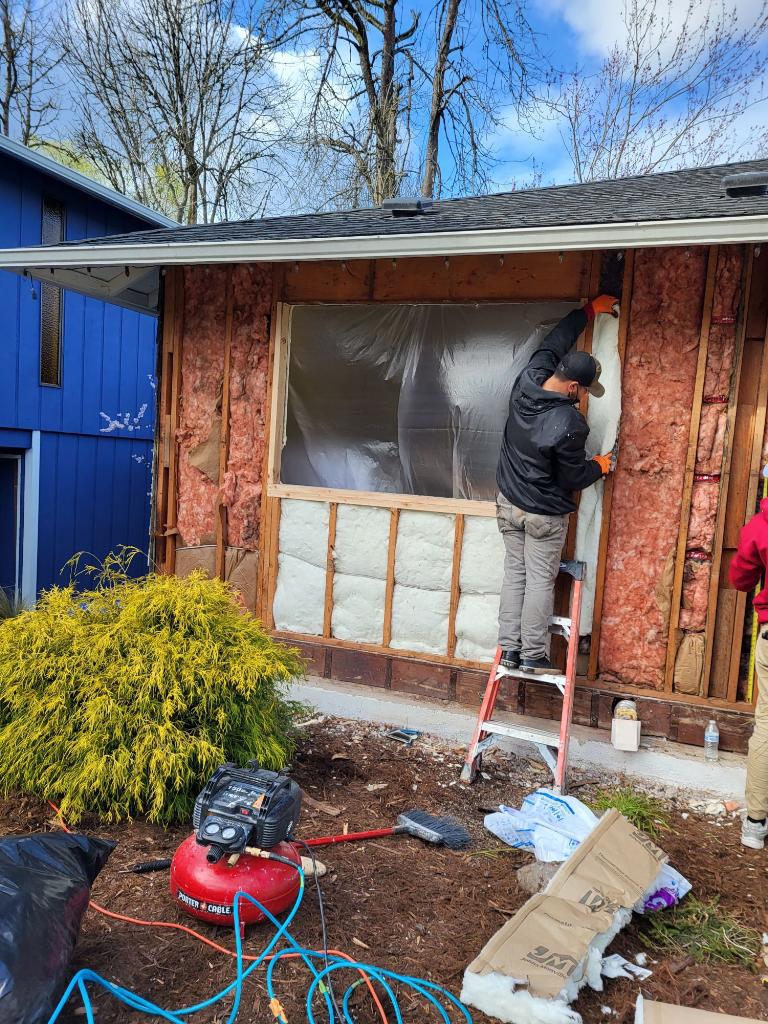 Knowing what to consider when choosing a window and siding contractor is challenging when you need to make a quick decision. You may only have a few options available in your area and might be tempted to check out companies in other cities. The best way to avoid mistakes is to hire the right team the first time.
Choose Local Contractors
Keep in mind all the benefits of using a contractor in your neighborhood. You can easily visit homes and buildings that feature their work. Local contractors know how to protect your house from the climate (Davies) and other natural elements that affect your particular area. Further, a nearby contractor can quickly stop by to make emergency repairs to your siding or windows.
Check Reviews
Check reviews (McCarter) online to make sure the contractors you choose have a good reputation. You'd want to hire a contractor who has good reviews on their efficiency, time management, and tidiness. Reviews that tell of how the company dealt with unfavorable circumstances are important. Make sure to also thoroughly read bad reviews to have a good understanding of what caused the low rating. Keep in mind that choosing a company that's been in business longer than others isn't always the best route. Some companies have been around a while but get bad reviews, others have just begun and have great reviews. You can use review sites to find out if previous clients are satisfied with the quality and timeliness of the contractor's work as well.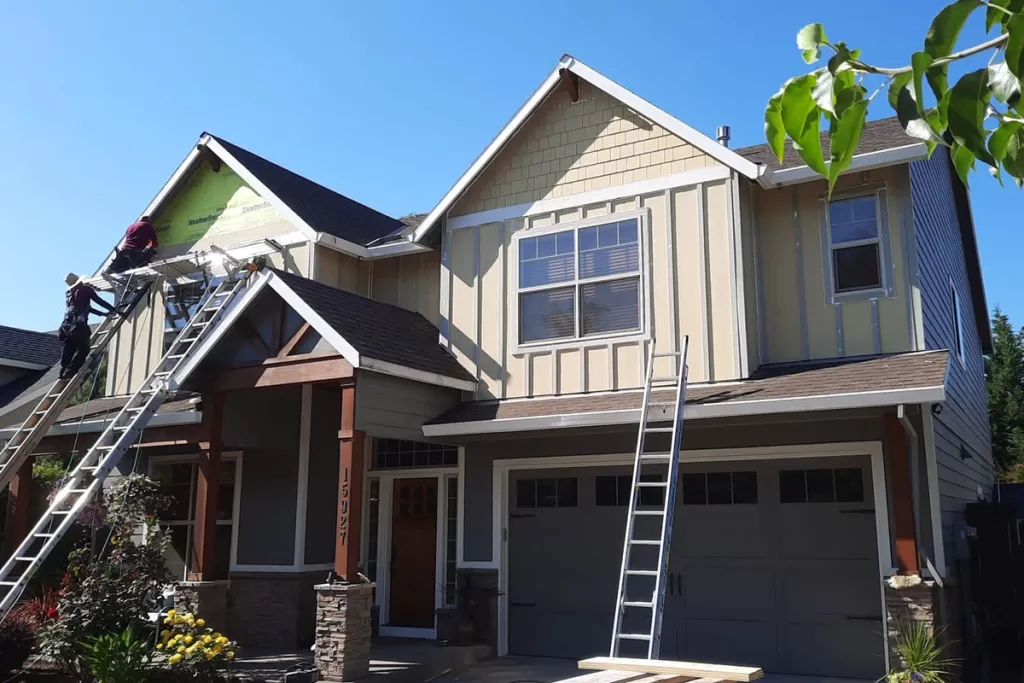 Ask About Materials
Not all window and siding materials are the same. If you live in an old house, you may have outdated siding on your home. Most companies no longer install vinyl or aluminum siding because it is easily damaged. Ask contractors about the siding materials ("Top 22 Questions to Ask a Siding Contractor Before You Sign the Contract") they have available; siding companies more commonly use wood or fiber cement nowadays. The best type of siding or windows for your home depends on the weather in your area and type of maintenance you are able to perform, which your local contractor will know more about.
Rely On Fast Contractors
When you have a project that you need completed, you don't want to wait around forever, not knowing when it will get done. When searching for the right contractor, keep note of hiring contractors that will give you a set start date and completion date for your repair or installation. Contractors may take longer to complete your project if they have many projects going on at once. However, being given a timeframe and a deadline shows professionalism.
Once you know that you need to fix the windows or siding on your house, you'll now know what to consider when choosing a window and siding contractor. Still, some of these considerations might not be enough for you. Let's dive into the reasons you should hire a professional window and siding contractor instead of hiring just anyone or trying to tackle this large of a project on your own.
Reasons to Hire a Professional Window and Siding Contractor
Whether your siding and windows have been in need of some upgrading for a while, your home recently received storm damage or you've bought a fixer-upper, you'll need contractors to help you repair your house. While some home repairs are easy to DIY, you don't want to risk further damaging your house by taking on highly involved repairs by yourself. Knowing the reasons to hire a professional window and siding contractor will ensure you fix your house properly the first time.
Extend the Lifespan of Your Windows and Siding
You should hire a professional to replace your windows and siding to make sure you get the repairs done correctly on the first attempt. Mistakes can be costly and even show up years later, but you can avoid these types of disasters when you work with experienced professionals. Window and siding contractors also know how to prevent water damage and will properly insulate your home from the elements.
Save Time and Energy
Without contractors, it could take you weeks to complete a total siding or window replacement, or major repair. You would certainly benefit from some help. A team of experts can get the job done in a single afternoon or weekend, based on the size of your home. Regardless of home size, you'd be saving a lot of time ("Why You Should Hire a Professional To Install Roof or Siding for Your Home") as opposed to doing it on your own. You won't have to lift a finger outside of preparing your home for the contractors to arrive.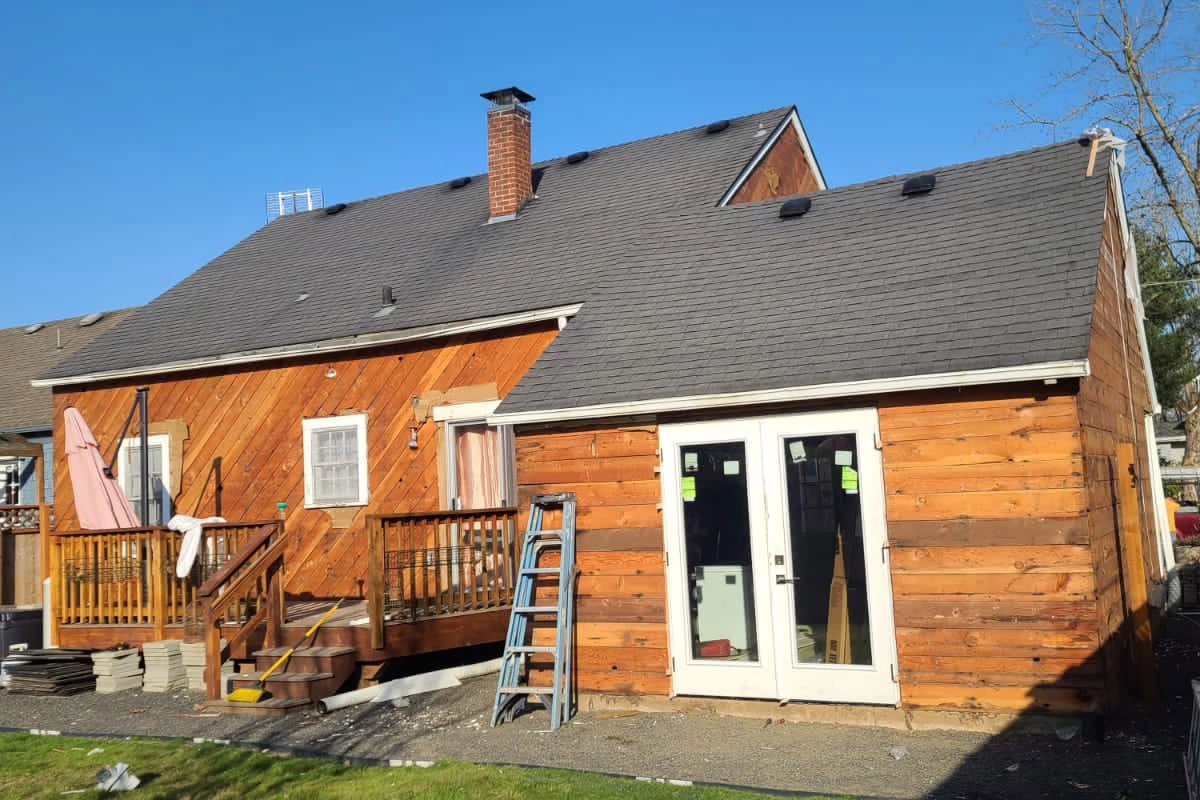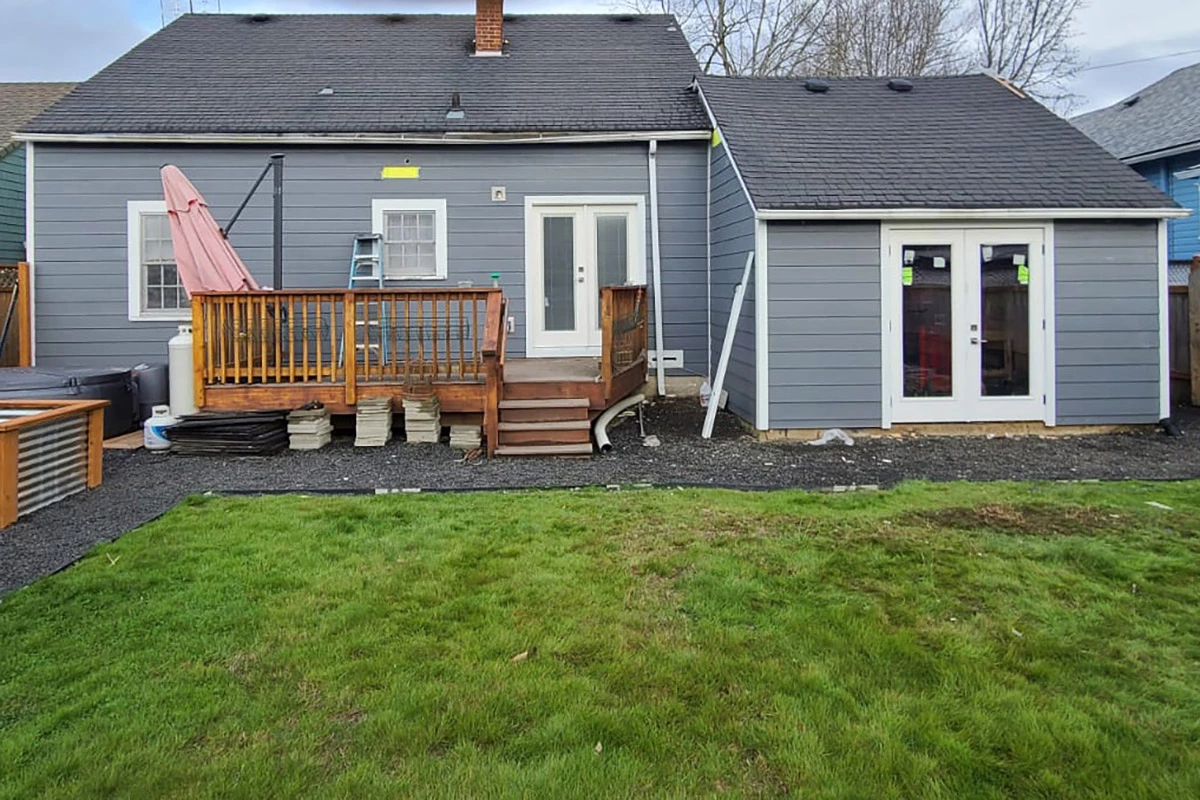 Improve the Appearance of Your Home
You can tell the difference between professional work and a DIY home repair. An update on your home should boost curb appeal, not degrade it. Allow experienced window and siding contractors to perform installations so that your home looks its best. Further, if you decide to sell your house, it's more likely to look outstanding with professional work done.
To Get Expert Recommendations
Experienced contractors know what will work best for your house based on your climate, the home's age, and your budget. Reasonable contractors want what's best for you so that you're happy with the final product. A happy customer means a returning customer. It's always best to get professional advice on big installations, especially concerning your home. Expert siding and window contractors know what materials are best for your home depending on your area, and may even recommend materials you didn't know about ("6 Advantages of Hiring Professional Siding Contractors") through your own research.
Don't Bother With The Mess or Stress
Hiring a professional contractor means that you'll be able to sit back and focus on other things while they focus on your house. Quality contractors have all the necessary tools and know how to use them correctly, they're experts on the best materials to use, they'll clean up the huge messes that are expected, and you won't have to worry about danger zones or heavy lifting ("6 Advantages of Hiring a Professional Siding Contractor") included in the project. The best part about hiring a professional is that you won't have to stress about any of the above.
When In Doubt, Ask Around
You'll find many reasons to hire a professional window and siding contractor. The main benefits are that you save time and energy while guaranteeing the result you want. It's best to talk to local contractors to find out who is offering the best rates, and inquire with others in your neighborhood, local friends, or nearby family to see who they've worked with and if they were happy with their services.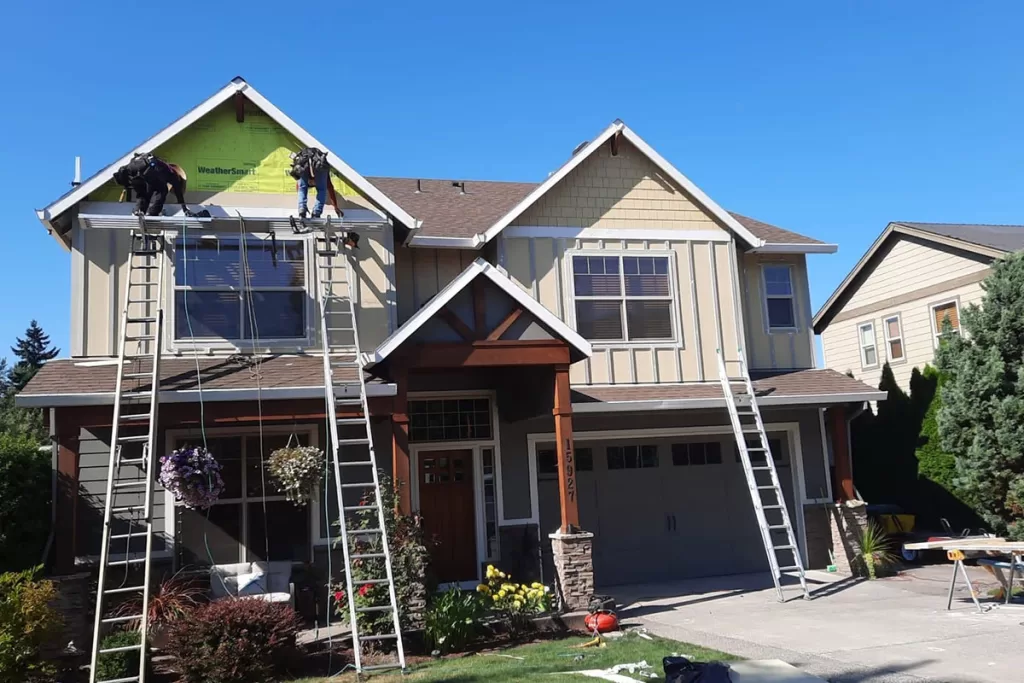 It's common to wonder whether it's better to replace your windows or siding first. Now that you know replacing windows first is recommended. It's also wise to work with a company that specializes in both types of installations and figure out what company is best to work with.
Sister Siding has great timing for jobs of all sizes and even offers financing options for ease of mind. They specialize in both siding and window contracting in Oregon. Choose experts who will update and beautify your home, when it comes to the end result, you'll agree that hiring a professional for these needs is worth it.